Looking for help. Looking for a sub for a basic home theater system. Which would you chosse (of these two). . .
Martin Logan dynamo 500 -- 10" sub on sale for $250 from Electronic Expo.
JBL CSS11 -- 10" sub at Costco for $169
http://www.jbl.com/estore/jbl/us/product/productDetails.jsp?pid=CSS11
Not sure it makes any difference at all, but my front spearks will be Martin Logan Motion 10 and center channel is Martin Logan Motion 6. Really want to be around $200 or lower, but can spring up to $250 if the Martin Logan is better. Really looking for any opinions on this as I'm going to make a decision shortly.
If you don't mine, i never heard of martin logan. But i'llmake a recommendation jbl es 250p would be better performer. You'll have more head room compare to the other jbl. And yes, the 250p. It's $299 right now on amazon and i own it to
Ill say this,some times this thing scares me.
Link
http://www.amazon.com/JBL-ES250PBK-12-Inch-Subwoofer-Black/dp/B00166ZFSO/ref=sr_1_1?ie=UTF8&qid=1340318905&sr=8-1&keywords=jbl+subwoofer+12
People in this forum like the Energy S10.3 and the BIC F12 at around $200; at under $300, they like the BIC PL-200.

I have had two JBL subwoofers that are considered better (by individuals in the JBL forum) than the ES 250p. I would purchase one of the above three subwoofers for a starter system. The ES 250p would be quite reasonable for music above 35 Hz. The BIC PL-200 has substantial output between 28 Hz and 35 Hz which can make it more suitable for home theater.

Thanks very much for you input. I see Newegg has the Energy 10.3 on sale for $169 today, so that looks like a very good option for me as well.

Damn, that's the cheapest I've seen it.

The Energy S10.3 has an enviable frequency response. It doesn't measure like a mid-bass module like so many inexpensive subs.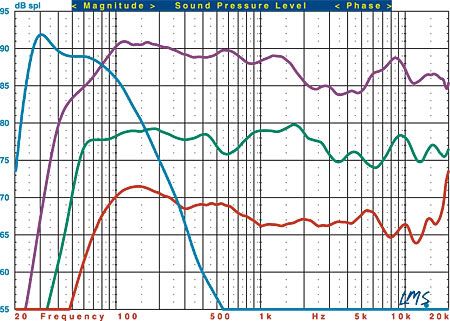 The leftmost trace is the Energy S10.3