Thanks to many of you on this forum for the help you have given me over the past 6 months designing and answering my questions. I am proud to say my first 2.35:1 theater (first theater actually) is now officially complete. I did all the work myself with the help of my wife on the curtains and screen. Click on my signature to be linked to my construction thread for this theater if interested.
Again thank you all!
Basics:
8' wide 2.35:1 SMX screen
Masking side panels retract into columns
Panasonic AX100U
Prismasonic 1400R
Throw ratio about 1.9 in native 16x9 mode
Seating ratio about 1.4 in 2.35:1 mode
Acoustically treated room (fabric panels and entire screen wall)
Cozy, seats 4 (room 13.5' x 14.5')
Xbox 360 (gaming on a big screen is so cool!)
Total cost under $10K
Screen view showing 2.35:1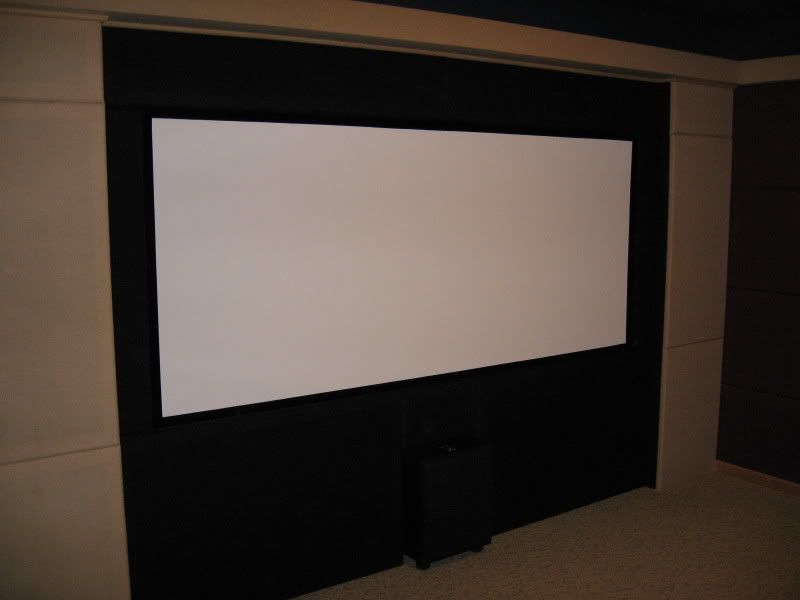 Screen view showing 16X9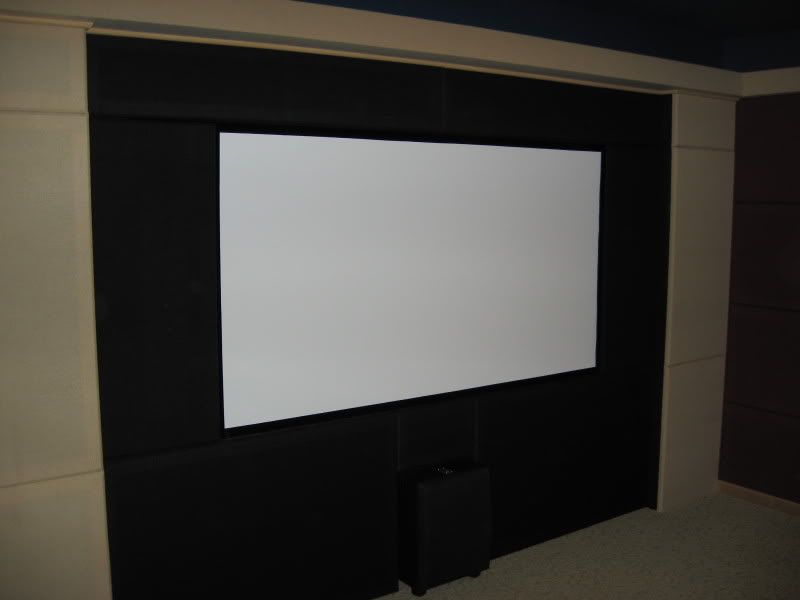 Seating and Projector:
Theater entry and equipment closet with velour curtains.