Member
Join Date: Sep 2007
Posts: 31
Mentioned: 0 Post(s)
Tagged: 0 Thread(s)
Quoted: 2 Post(s)
Liked: 10
Hey guys, I am all ready to start installing my cat5e cables. The plan is to run (from existing jacks) 2 cat5e cables from one room to another. The trouble is the one jack is a telephone and when I opened it up, there is 4 sets of calbes, each with red, blue, yellow, green, black and white. But only the red and green are hooked up from each cable. What I want to do is use a cat3 keystone jack, but I have no idea what to hook up. This jack is still needed as my modem is plugged into it. Any suggestions? Here are some pictures to help.
[IMG]
[/IMG]
[IMG]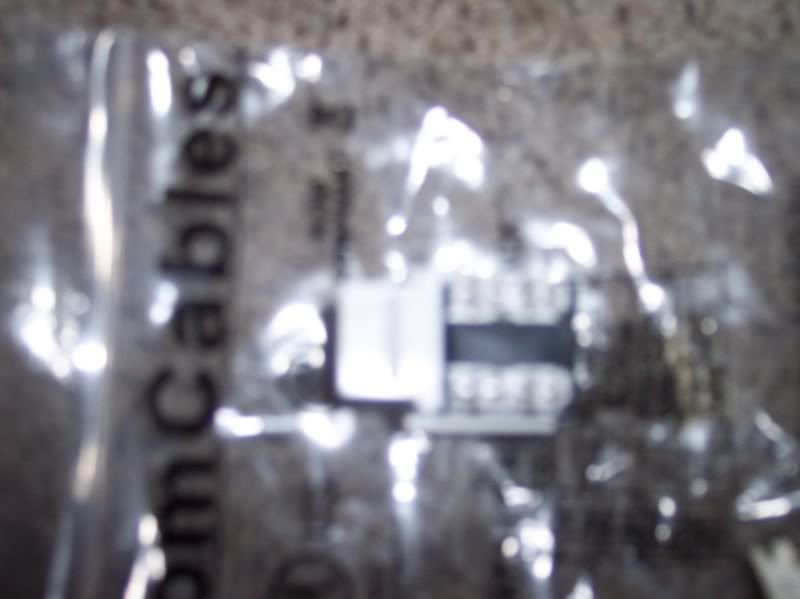 [/IMG]
Newbie
Join Date: Mar 2006
Posts: 5
Mentioned: 0 Post(s)
Tagged: 0 Thread(s)
Quoted: 0 Post(s)
Liked: 10
Are you wanting to run 1 cat5 cable for the phone and one cat5 for data?

Well if you are going to replace it all outlets in the house, you can run them how you like. Basically starting from scratch.

It looks like the current configuration has that particular jack as a daisy chain point.



Also what is the 2nd pic of? pretty blurry.
Senior Member
Join Date: Jan 2005
Location: Coastal SC
Posts: 483
Mentioned: 0 Post(s)
Tagged: 0 Thread(s)
Quoted: 0 Post(s)
Liked: 10
I think the key piece of data you're missing is the correlation between the old RGYB telephone wiring standard and the newer cat-x convention:

1st pair, usually for phone line 1:
Red=Blue
Green=Blue/White

2nd pair, usually phone line 2, if used:
Yellow=Orange
Black =Orange/White

Third pair, if present (looks like they exist in your photo):
Blue=Green
White=Green/White

If it makes sense in your rewire, you might consider just leaving the present phone service on the existing RGYB quad wire. Use a 4 way keystone wall plate, and terminate the 2 new Cat-5 wires on RJ-45 (4 pair) jacks. Then terminate the existing daisy chain phone line on a 2/3 pair USOC RJ-11 type jack just for the phone. You'd want to use wire nuts to tie all the reds and greens together and add short stub pieces of the solid wire to actually punch down to the phone jack, as they don't take multiple wires well. If you want to carrry the 2nd and/or third pair through, you'd do the same with them, but that junction box might be too small to fit all the wire nuts comforably. That way you'd have 2 "data" jacks and 1 "phone" jack on the wall plate. The 4th hole on the keystone plate would get a blank for looks.

If you're moving the phone service over to one of the new Cat-5 wires, just punch down all blocks and jacks 1:1 with the primary incoming phone line connected to the blue/white pair at the source as motox suggested and it will work fine. No harm in also punching down the 2nd pair to the wall jack in case you ever need a 2nd phone line. Use a 2 port keystone wallplate, with one RJ-45 jack for data and one RJ-11 type for phone (whose unused 3rd and/or 4th pair are just folded back out of the way).

Hope that helps...

Mike
Advanced Member
Join Date: Nov 2003
Location: Chicagoland
Posts: 736
Mentioned: 0 Post(s)
Tagged: 0 Thread(s)
Quoted: 0 Post(s)
Liked: 12
what you see there is one line coming from the basement, then 3 rooms jumping off it. it's only using 2 wires per line for tip and ring. It's the cheap way of doing things. Bummer they didnt do home runs, it would be easier to pull new runs of Cat5 using the Cat3 as pull cords.

what was the question again?
Posting Rules

You may not post new threads

You may not post replies

You may not post attachments

You may not edit your posts

---

HTML code is Off

---