Quote:
Originally Posted by
Xylon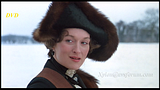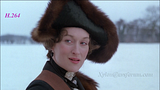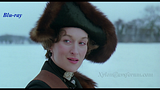 I'll keep the DVD the snow at least it looks white like nature made it to be!
I guess this is why its called Bluray they turn perfection into total crap. I have never ever in my life seen snow that is blue.
Universal have some answering and someone needs to be fired from the company.
I'd like to know the names of the video engineers who did the DVD its not half bad expect for the EE. But who are the shameful idiots that did the HD and Bluray. I mean don't we all what to know, after all its we who are paying for these bluray lemons.
Quote:
Originally Posted by
IanD
Somebody must have heard us: Amazon's price has just dropped $10 to $24.99
Although it is still more than I would like to spend, I managed to add it to an existing pre-order to save on postage as I would like to see this movie: maybe it will drop further in price before it is shipped.
300 (The Complete Experience) has some similarities to this version of "Out Of Africa" and that hasn't dropped below $19 in the almost 3 years since it was released.
LOL I wouldn't bother shoplifting it, never mind paying paying for it. Its not what I call fair trading of a product more like, daylight robbery.
Stores like HMV if you were to take the CrapRay back demand your money back yes, refund! They will not, They would let you buy some CD DVD another sigh bluray or Justin Bieber t-shirt, but won't give your money back so you can at least spend it elsewhere on say food for the week!