Hi All -
This is a great forum. I have never built speakers before but I do everything DIY so I'm jumping in! I have a couple questions:
I'm building a theater/multi purpose room in my basement and after much research I have settled on an in-wall speaker set up for the L-C-R channels behind an acoustically transparent screen. Going in-wall with the speakers saved me some space and, had high WAF. I didnt think a regular in-wall speaker would sound good enough so I decided I would build enclosures and build them into the wall. I have stud walls up at this stage and no drywall yet so now was the time. I decided I would use the Zaph audio ZA5.3c MTM speakers oriented vertically for all 3 L-C-R channels but with the in-wall cross over in all of them. The center channel configuration of this seems best suited because its front ported while the standard L-R cabinets use rear ports. I built a .7 cubic ft(20L) enclosure that was thin enough to fit my wall. This is the volume John Krutke recommends for this speaker.
This is what my enclosures look like. The center part is where I will put the drivers after the drywall is up.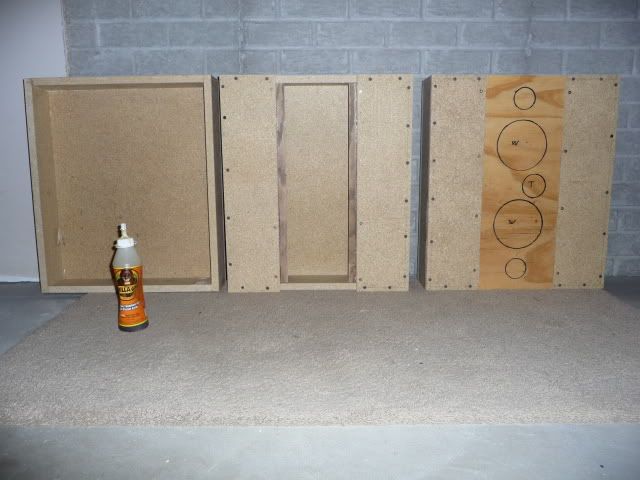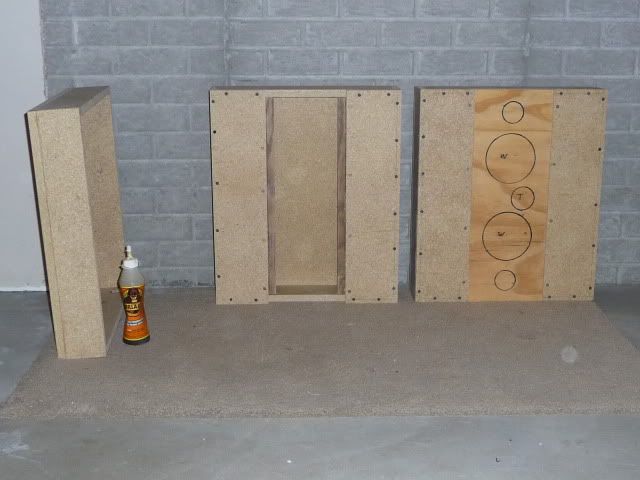 This is my theater wall with the opening made for the center channel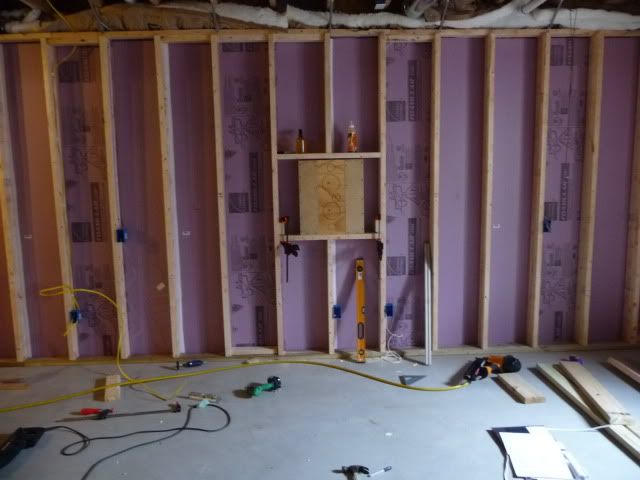 This is all 3 openings with the enclosures in their almost final position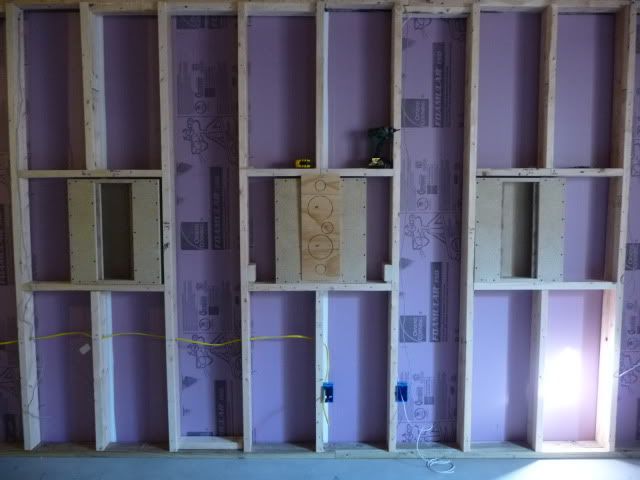 Close up of the center channel enclosure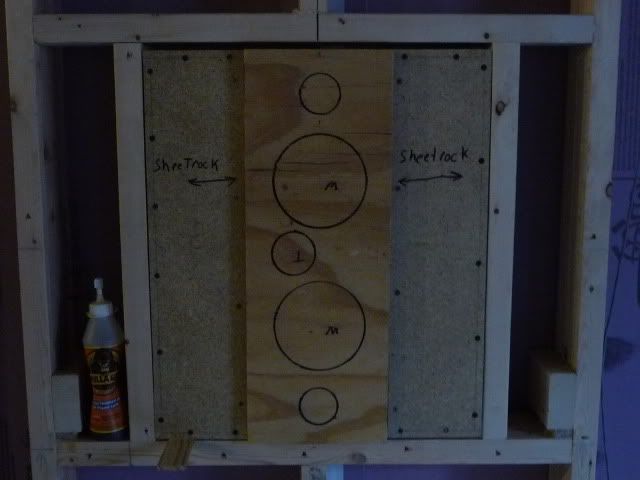 The drywall will lay over the whole enclosure and then I will roto-zip the opening. Question: How should I attach the enclosure to the wall/studs? Should I try and isolate it from the studs with some insulation or, should I screw and glue? I guess I dont know about vibration transfer to the wall itself and if thats a good or bad thing.