Old
07-06-2013, 03:05 PM
-
Thread Starter
Newbie
Join Date: Jul 2013
Posts: 1
Mentioned: 0 Post(s)
Tagged: 0 Thread(s)
Quoted: 0 Post(s)
Liked: 10
Hello,
I'm going to be conducting research on the behavioral ecology of some very tiny, pasasitoid wasps within the superfamily Chalcidoidea. This family holds the smallest of all known insects and the species that I am working with are painfully small in their own right... something in the ballpark of a fruit fly or gnat.
Unfortunately, I am a complete and total noob when it comes to photography, video recording, etc. so I am asking for some much needed assistance. I'm looking for a Camcorder/Video Recording device that I can set up to record these very tiny wasps during my research. I need some help picking out a device and have no idea where to begin... so I will list some of the qualities I'm looking for:
-Ideally, I would like it to be able to record a couple of hours of video at a time.
-It would need some kind of good macro lens/feature to it. I do
not
need need it to be able to pick out individual hairs or wing venation, rather, something that simply allows me to at least see the wasps (imagine fruit fly/gnat size). In essence, I'm filming a sort of tiny maze system and need to be able to see which path the insects are choosing to travel.
-Following the above guideline, I'll probably be shooting an area that is roughly 5 inches x 5 inches and need to be able to see the insects.
-Budget: $500 or less (grant limited)
-*Ideally, this video recorder could be at least somewhat practical for everyday, miscellaneous use. We are limited by our grant money and this device will become a permanent resident in the lab, so it would be nice if it was not entirely "macro-specific". I understand if this is not possible; the current research objective is the highest priority right now.
Thank you for your time and insight. I apologize if these demands are too strict... not even sure if what I'm asking is feasible given the budget. Any advice appreciated = )
Just to provide a visual reference for the scope of what I'm looking for, here is an image of a species of wasp I am working with (
Torymus capite
). Note the leaf venation on this goldenrod leaf compared to the size of insect for a size representation. I don't need it to have quite as fine of detail or field in the imaging, however.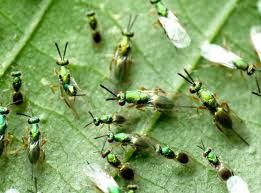 Posting Rules

You may not post new threads

You may not post replies

You may not post attachments

You may not edit your posts

---

HTML code is Off

---