The Coryells
Incidentally it's a Chesky release.
Mostly Autumn
Pass The Clock
(Box Set 3 remastered discs)
If you like bandas like Pink Floyd, Renaissance, Jethro Tull, Genesis, Focus, etc you need to know this band. It's progressive rock at his best.
Lost in space :
Embryo - Steig Aus
Embryo - Rocksession
Chick Corea (The New Trio) - Past, Present, and Futures

jazz
Chick Corea - Rendezvous in New York

jazz
A bit unusual, but I love this album.
Chicane Thousand Mile Stare
He is by far my most favorite digital music composer. Just beautiful stuff.
Chick Corea (RTF) - Return To Forever
Chick Corea (RTF) - Light As A Feather
jazz
Space Is the Place -
Sun Ra
Tito Puente - Party at Puente's Place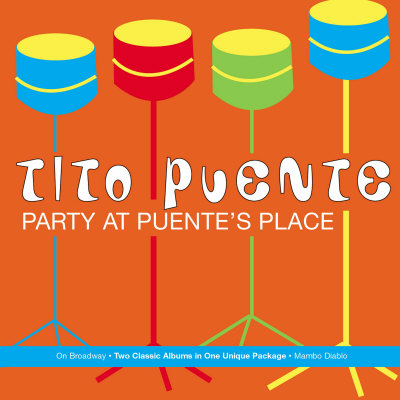 HAPPY BIRTHDAY,TITO!
Happy Birthday also to Avishai Cohen, Lionel Hampton, and Holly Hofman.
* WalkGood »» foobar2k ::: The London Philharmonic Orchestra - The London Philharmonic Orches (1995) - 04 - Comfortably Numb ::: 3:07/5:27 () ::: 192 kbps ««
Mundell Lowe - California Guitar
HAPPY 90th, MUNDELL!
The Byrds
The Essential Byrds (CD2)
Wasn't Born To Follow (originally on
The Notorious Byrd Brothers
)
Humble Pie
Smokin'
Contraband--------------Velvet Revolver

Winterland 1973: The Complete Recordings-------------Grateful Dead

Disc II

Rock of Ages--------The Band

CD I

The Acoustic Adrian Belew------------Adrian Belew

Rock of Ages--------The Band

CD II