Member
Join Date: Jul 2017
Posts: 89
Mentioned: 0 Post(s)
Tagged: 0 Thread(s)
Quoted: 25 Post(s)
Liked: 4
Vintage Tube Amp Perfect Place to Set Down Drink (satire)
---
LOS ANGELES — A vintage '70s-era McIntosh MC2100 tube amplifier, as well as several other priceless pieces of music gear in the residence of Bill Honeycutt, was the perfect place for guests to rest their drinks, according to party sources.
"Oh, I don't mind it at all," said the host. "The stereo equipment and vintage musical instruments that I've spent my entire adult life collecting cost tens of thousands of dollars — way more than my furniture, in fact. So it's almost a sign of respect when my friends put a rum and coke or a tub of hummus on top of them."
Honeycutt's friends are reportedly pleased with arrangement.
"Most people get defensive about irreplaceable audio equipment, but not Bill," said one guest while cutting a watermelon on top of a 1958 Fender
Read it all...
http://thehardtimes.net/news/vintage...ace-set-drink/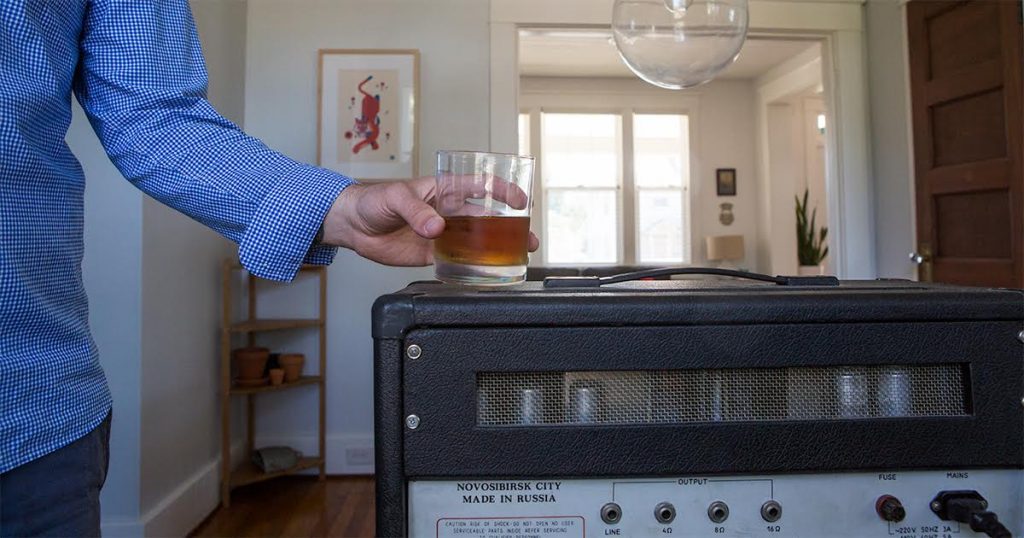 Posting Rules

You may not post new threads

You may not post replies

You may not post attachments

You may not edit your posts

---

HTML code is Off

---