Thanks, I'll give it a shot.

One more Q: I'm planning to replace my projector (Dwin TV3 having problems), has anyone had any issues with a DVI->HDMI converter in using their Bravo D1 with any current projectors? What about into a processor like an Edge?

Bravo D1 has no trouble feeding my 1280X720X60Hz Mits HD1000u PJ. I'm not sure it's worth the headaches if you're using an external processor or a good scaling PJ due to unreliability of Bravo D1. The strong point of Bravo is to bypass scaling and customize resolution to match the native resolution of the PJ. If you're just using 480i to feed a nice scaler or nice-scaling PJ, I would ditch the Bravo, especially if its cap is busted.

Hmm, makes perfect sense - so what I really need is a cheap, reliable DVD player that won't even deinterlace but will output 480i over component, or even better HDMI. Do they exist or will they all want to deinterlace to 480p, meaning I can only scale but not have my processor/projector do both, which I'd of course prefer so that it can both deinterlace (and hopefully do proper 3:2 pulldown etc.) and scale (which of course needs to be done after deinterlacing).

Hmm, maybe my old Sony DVP-S7000 (or was it an S7700, now I can't remember) would be exactly what I need - I don't think they were progressive scan back then, and it had component output, as well as a great remote (useful to program the Harmony if it doesn't have t) and a killer transport.

I'll probably do a JVC RS20, fed from a DVDO Edge, more so for video switching, plus upscaling of crappy inputs like SD DirecTV, and ability to string a single HDMI cable to the ceiling mounted projector, than because I have any problems with the processing in the RS20.

Anyone interested in a Bravo D1? I upgraded and have one already custom set for the IN72 (which I upgraded and am selling too - $500 and included new spare lamp). The Bravo has the cap mod done already as well and has all original packaging and materials. $50. PM if interested otherwise next stop is auction for best offer.

I just did the Cap mod on the Bravo D1 that I have been using for about 3 years. I was hoping it would get it working again, it did not.

The past 10 times I used the dvd player I needed to power cycle it several times to get a dvd to play. Now it locks up after about 10 seconds of being turned on, same as before I did the Cap Mod.

I have read all the posts in this thread and some in others and have not found a solution.

The best info I can give is, With the loader disconnected (power and data cable) I turn on the player and hit the setup button on the remote. After a few seconds I am unable to arrow through the options. If it hit the power button on the remote and then turn it on again with the remote, I get the same frozen setup screen. If I unplug or use the switch on the front it reboots and is responsive for about 10 seconds. If I wait and then go into the setup, I get the setup screen but do not see the options. I can toggle back to the welcome screen but if I go back to setup there are still no options. One other clue, when the unit is responsive I get interference dots moving across the screen, when it locks up the dots stop moving as well.

My guess it the power supply is not providing good 9v- 9v+ or 5v any more and is causing it to lock up. I have a older Daewo dvd player that had similar problems, It used a 5v 12v power supply. Replacing it with one from an old SCSI enclosure fixed the problem. I would like to change out the power supply but don't know where to find one. Unfortunately my multimeter is too beat up to see if the correct power is getting to the video board.

Any suggestions would be appreciated, sorry if I am in the wrong thread.

thanks

Sea Dog

Seadog, if you want mine, $50 shipped. In mint condition with all the fixes. Let me know. I have everything that it came with.Drop me a PM if you want it.

Thanks for the replys.

Not sure what I am going to do yet. I am considering buying a new dvd player (with a warranty) from a company that is still in business and actively supporting them. The Panasonic DVD-S54K seem like it has very few posts to the negative on this site.

The biggest features that I need are: mpeg4, divx, and xvid support. Next is S-video. I still have a tube TV... So up scaling is not a priority now.

Maybe I will get another D1, especially if one is available in the Twin Cities area (Minnesota).

As far as the D1 that I have, there is the fun factor of bringing back from the dead. So if you have an idea on how I can fix it, I will dig it out of the crawl space.

Thanks,

Sea Dog MN

Sounds good SeaDog. If you want mine, let me know. I'll throw in the DVI and HSMI cables and adapters if you need them.

If you don't need upscaling, don't bother with Bravo D1. With or Without upscaling you can do a lot better, cheaper with Phillips 5990 or 5992 (Costco for $40 after coupons + tax) which will do region free, USB2.0, DivX, and much, much more reliable.

If you insists on fixing your Bravo D1, you can buy another EPO loader for $30 from Vizio (V, inc.)--read info on this thread.

Quote:
Originally Posted by
Huey
If you don't need upscaling, don't bother with Bravo D1. With or Without upscaling you can do a lot better, cheaper with Phillips 5990 or 5992 (Costco for $40 after coupons + tax) which will do region free, USB2.0, DivX, and much, much more reliable.
If you insists on fixing your Bravo D1, you can buy another EPO loader for $30 from Vizio (V, inc.)--read info on this thread.
Yea, but will the Phillips do pixel mapping? That was where the D1 really shined. There was a night and day difference between any old SD DVD player and the D1 properly configured for pixel mapping with my IN72. That's really what gives it value. I think everyone wishes they were more reliable.
Partly off topic question:
I'm planning on upgrading from a ReplayTV to a TivoHD.
Which unit (Tivo or D1) gets my TV's single DVI port?

take a look at the DVDO EDGE HDMI switch and video processor so you can use Digital RGB from both.

Not to rain on Jim Noyd's parade (
)
but
:
Get the Monoprice
4X1 Enhanced 1.3b Certified HDMI Switch with built-in Equalizer and Remote (REV.3.0) for

under $30 !!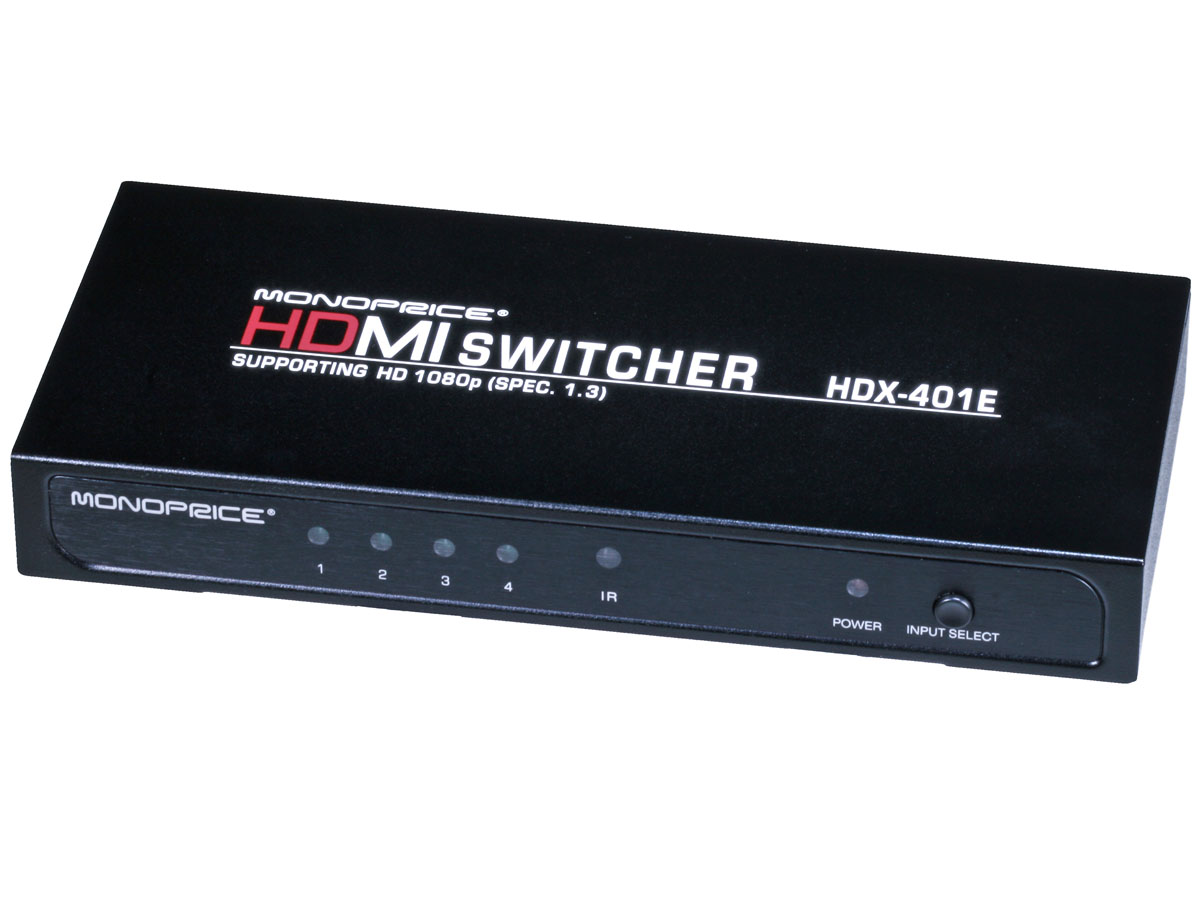 Agree (once again/as always
) with cavu here. I have both the 2-port (forget the model #) and 5-port (HDX-501) HDMI switchers from monoprice and they are both excellent and
insanely inexpensive
!
There are, of course, those that would recommend products that cost 10X more to get a perceived 1% gain in PQ/SQ.
Cavu,
My D1 has been acting up so I'm re-replacing the 1000uf cap as is the standard mod for this board.

The big 47uf 400wv cap also looks bad....it's leaked and the plastic around the base has melted. Suggestions to source a replacement?

Edit:
Will a 250WV 47uF cap do the trick since I'm on 110v US? They seem more plentiful online than 400wv.

Same as
cavu
, i believe that's just hot glue.
No, it won't. It'll blow. The way that power supply is configured, you have 350V going through that cap regardless of input voltage.
Yep that's glue. A blown capacitor would be puffed up at the top with black crap leaking from the center of the puff.

I could not believe that this thread is still alive since I started it in 2003.
I have moved on to BluRay.............BUT still use the old D1 for Std. DVD.
I guess we can thank "cavu" for keeping this alive.
Yes thanks.
And just think VIZIO got started as V, Inc. with the Bravo D1 and a 46" Plasma TV.
Guys I have a fully-functioning Bravo D2 that I want to part with (sell). I have everything, manual, original box, remote, & D2. It always received lots of TLC.

Send and IM if you know anyone that may be interested.

thanks