So life has a funny way of getting in the way, I couldn't get to putting together the server until this weekend.
Here are all the components ready to go.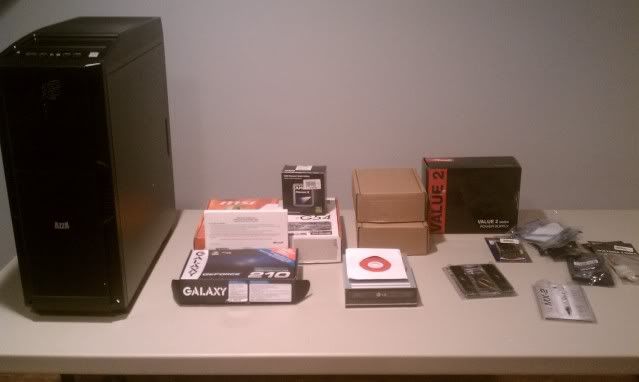 Man I really like this case, besides the look of it, it is very functional.
I didn't go step by step, it's no different than putting together a regular pc, most often you would just be adding more hard drives.
Here's an image of all the components in place.
I tried to be as neat as possible with all the connections and cable slack.
I had to add a couple of stick on zip tie holders to help, but overall the case has nice cable management, slots and tie down spots.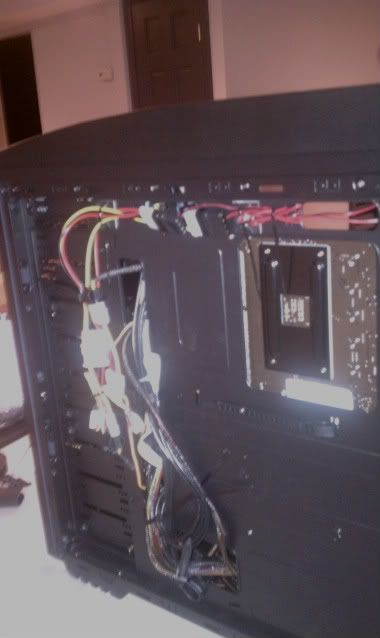 The device connections all worked out nicely with, the sata cables that I got were all about the perfect length. The only issue I had was with the power supply's 8 pin ATX connection. It is the one black cable that goes over the video card and across the motherboard. I will need to get an extension.
And then the moment of truth! Will it power up, or will I have to deal with the process of figuring out what the heck is wrong and is something faulty.
Of course the latter was what happened...
Well I looked everything over and everything seemed to have checked out, I finally disconnected the 24 pin connector on the motherboard and re-inserted to be sure everything was seated properly and wallah, we had power.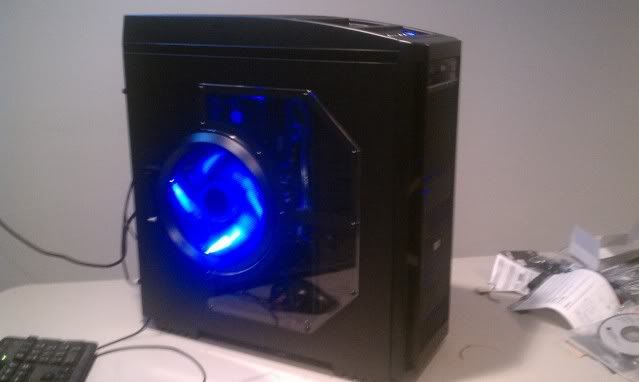 I then began the process of installing the software and drivers to the new server.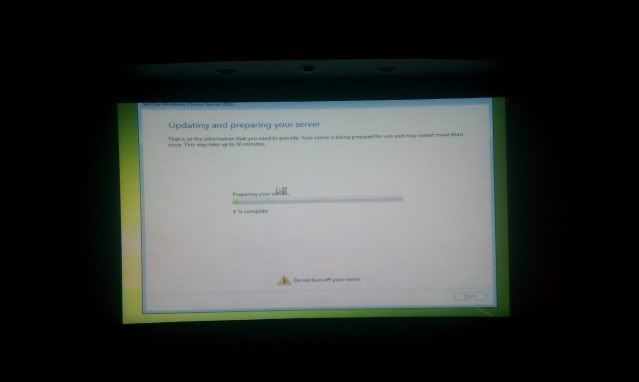 The install went smoothly overall, along with bringing WHS2011 up to date with all of Microsoft's update releases.
I also installed all of the drivers for everything except for the Blu ray drive (didn't get around to it). I still need to complete setup of all the finer things but everything seems stable.
Amazingly during the setup and loading of drivers the motherboard allowed me to easily unlock the 2 additional cores available on the CPU. I thought even attempting that was going to be a chore. I should never have an issue with things bogging down and media streaming to multiple devices, even if I scale back to 2 cores, but it's nice to know it's there if you need it.
This is my 1st real stab at this, or even building a computer from scratch for that matter. So now I need to be sure I set everything up to perform ideally for access to our media, storage, and backup needs. I'll try to document things as I go along but I am pretty much a noob to this, and I am trying to figure things out as I go along. Any setup tips or guide recommendations are certainly welcome.