I am actually working out more than my wife. I just have less discipline at the fridge. My increased activitiy is caused by some grade school friends who talked me into signing up for an obstacle course run, called tough mudder. I am two months away. Looks like its going to murder me.
In other news, screen is ordered. 2-3 weeks build time.
How tall are your ceilings where the PJ is mounted? I've got 10'6" ceilings and then 11"6" tray and I think I could mount on either one. Also, can you snap a pic of your PJ and mount? Still looking for a mount myself for the 8350.

Thanks!

My basement ceiling is just under 9' (like 8'8" IIRC).
My mount is this one:
http://www.amazon.com/White-Precisio...0449472&sr=8-8
If you read the 8350 thread most recommend a chief mount. You can get a pre-drilled plate that lines up the holes exact, which is pretty nice. The adjustable holes weren't that tough to align, but there was a bit of fiddling required. I wanted it white and was too lazy to paint it.
For your install you might want a down rod. Lens shift is handy, but at the extremes it can impact PQ.
Here is the thread if you haven't looked in there before.
http://www.avsforum.com/avs-vb/showthread.php?t=1280137
I'll see if I can give you a pic of the mount tonight.
My screen arrives Friday. Pretty excited, except, weather permitting I will be back in the yard trying to dig my 350' long drainage trench.

First attempt resulted in me getting stuck in the mud twice with a treaded trencher, culminating in me dumping the 2500+ lbs machine on its side, and stopping further progress.

Not expecting to be able to actually hang it till the following weekend.

Excellent news on the screen. Not so excellent on the trencher. 350 feet is quite a distance to wrestle a non cooperative machine around.

Thought you might feel better about your situation than the guy below. He had a really bad day!



Regards,

RTROSE

Its nice to see the tracking number. SeymourAV was a little slow to ship, but the last week was at my request since I went to Disney last week. We have been so busy it hasn't mattered a bit.

The trenching project I would have preferred to write a check, but a neighbor was gung ho to diy it. Weather looks encouraging, so hopefully we don't blow it.

Trenching update. I am the worst manual laborer ever. I got the trencher stuck in a rut, virtually flipped. We got it out, but it took several hours, a couple of car jacks, may rocks, and ultimately a couple beers. Did manage to get it stuck near a stopping point, so we will do the rest manual. I am hanging with my kids before I go back out, as my wife had to run some errands. Tomorrow will be a long day I think.

Screen update. There is a big box in my garage. I look forward to finishing the yard project so I can set it up. Looking like next weekend.

A month and a half later, and I think I finally have the drainage solved, and I FINALLY got the screen hung. No more watching ~70" on a painted wall, now we are talking 120.5 glorious inches on a 16:9 diagnol.

I watch the C's/Heat game last night. It was fantastic. The Seymour AV retractable is buttery smooth going up and down. Really adds some drama. They could have used some instructions for how much space you need between the ceiling and the wall when you pop it on the french cleat. I wound up needing to drop a bit over 4" after the first try smashed the ceiling a bit. Minor patchwork to do.

Well, now that I have been in a year, its been great. Funds have recovered a bit, so the modest uprades will be some velvet drapes.

We tend to use it most for family movie nights, so the summer late sundowns had us putting a sheet over the french doors. I am hoping the drapes might give a modest acoustic benefit too.

I'd like to upgrade the seating (old thrift store couch) but after some mischief (pouring water and shampoo on the couch by my son and niece) we are holding out till next years bonus.

Happy spring folks.

Hey stranger! Glad to hear you are still around these here parts. I think that a years worth of use has the benefit of giving one perspective on the space, and can show us what we did right, wrong, and which direction to go at upgrade time. Sounds like the drapes will be a good addition. I missed you screen upgrade with your prior post. Very nice.

Thanks for the update and don't be such a stranger.

Regards,

RTROSE


Yeah, the kids are getting older, and life busier and the HT, such as it is just works. Light control is the big one going into summer.

I'd say the other big discovery is my prior desires for a popper have been met by a $20 whirley pop. Our ritual on many Friday nights is for me to pick up a pizza on the way home and my wife makes up a batch of popcorn on the stove. We don't eat more than one batch in a movie, and $20 is a lot less than $300 and takes up less space.

My AVS time has taken a hit since a dedicated space isn't in the cards, and for what I have, it just works.

Quote:
Originally Posted by
dc_pilgrim
Oman - Yeah, that was my original plan, but throw and the seating had me re-thinking it. I was using Berks 090 as baseline chair, but I have seen your posts about your seats, and they are quite a bit more narrow. Wouldn't fix short throw, but worth considering. As for screen size . . . Bigger is better, but I'd be satisfied. Mostly I'd want to build a theater I am proud of, so aesthetics and performance are factors.
Since sconces are going to be a wall element to replace columns, I went and looked at Hubbardton Forge, since they always have the coolest stuff. Not really remembering its cool stuff that I can't afford. Feel like clawing my eyes out after seeing these ($250 a pop and I'd want at least 6):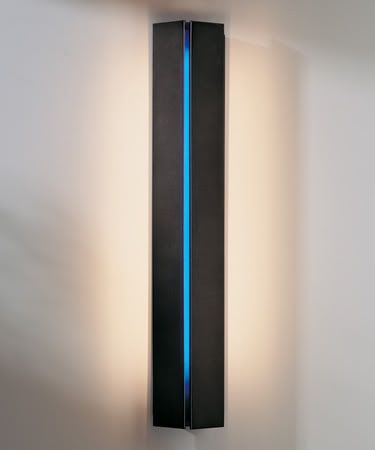 Couldn't help but look up Hubbardton Forge and they do have some very cool stuff! I also found a store that carries that same sconce in our back yard in Mechanicsburg. From the looks of it, $250 back in '07 was a good deal since they seem to be selling for over $600 now:eek:
Btw thanks for the great links in the beginning of the thread!
Quote:
Originally Posted by
Rjloper9
Couldn't help but look up Hubbardton Forge and they do have some very cool stuff! I also found a store that carries that same sconce in our back yard in Mechanicsburg. From the looks of it, $250 back in '07 was a good deal since they seem to be selling for over $600 now:eek:
Btw thanks for the great links in the beginning of the thread!
Gasp.
Hubbardton Forge isn't a bad one to track on e-bay if you have time (and don't need to many since quantity can be an issue) I have seen some real deals on there when some one changes their mind deep into a project.
Glad the links are helpful. I am sure they are a bit dated as I have reached the relax and enjoy it stage and am not reading here as much.
Great, thanks for the tip!