Well, it's time to dust off this thread and make some progress on the theater. Yes, I know, I started this thing 2 years ago and just recently finished demolition. If that doesn't get you Loganed, I'm not sure what will. Luckily for me, I'm "between jobs" and talked the wife into letting me "focus" on the theater for a few months before starting the job search.
As a refresher, here is what I started with:
Entry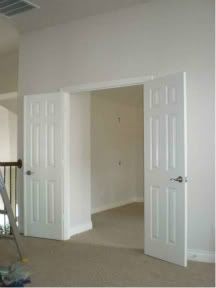 Right Wall
Left Wall
Back Wall (I originally thought this would be the screen wall, but have since flipped my layout)
Screen Wall & Media Closet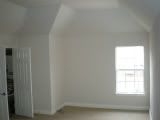 .....and the latest floor plans and elevations
Floor Plan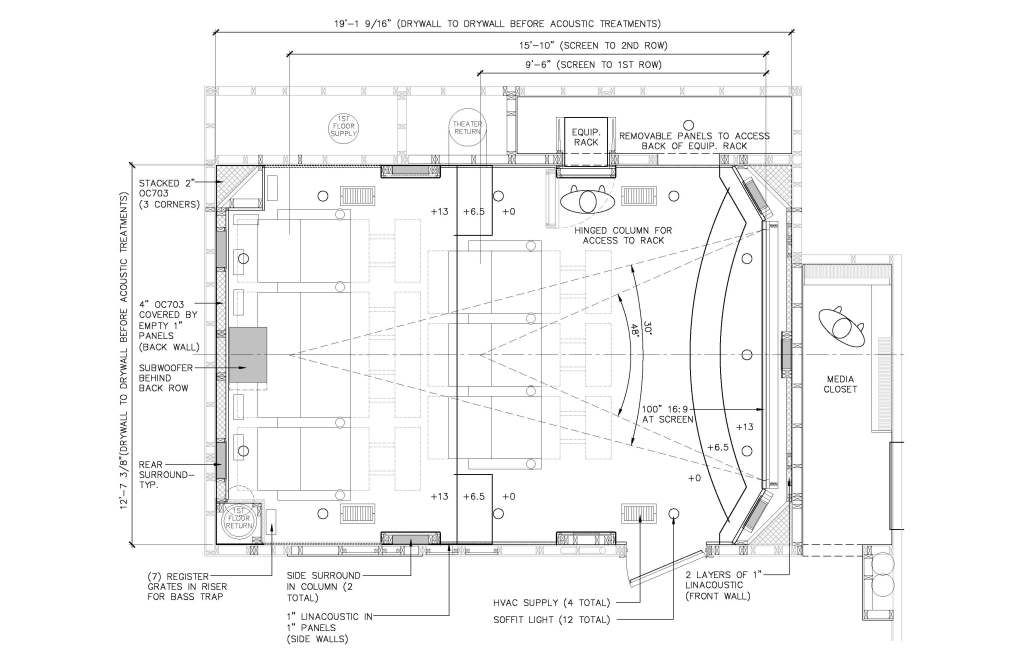 Ceiling Plan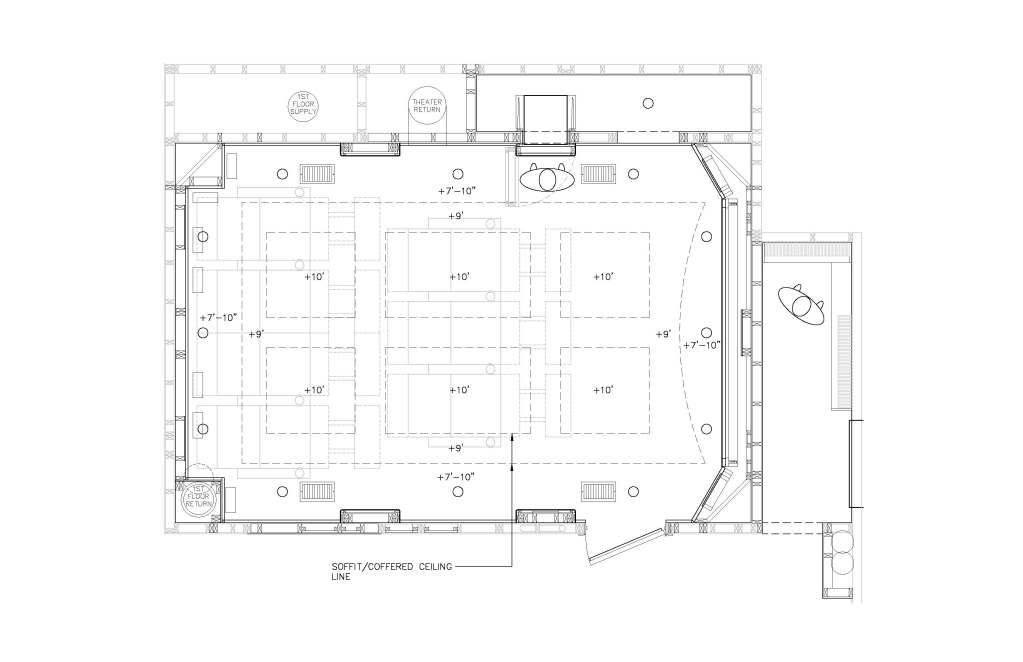 Right Wall
Left Wall
Screen Wall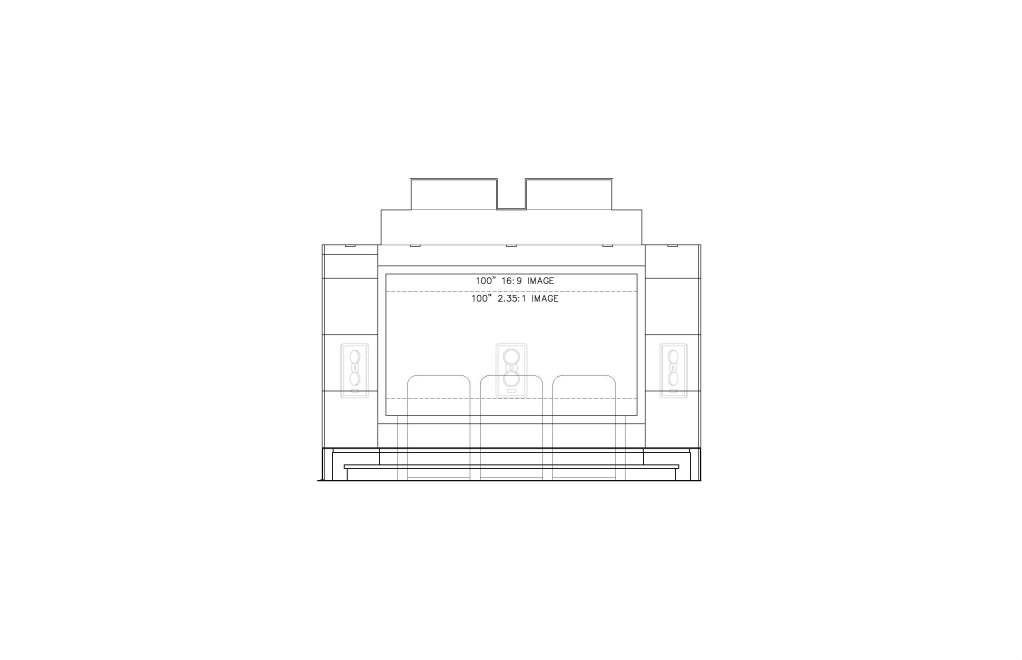 Back Wall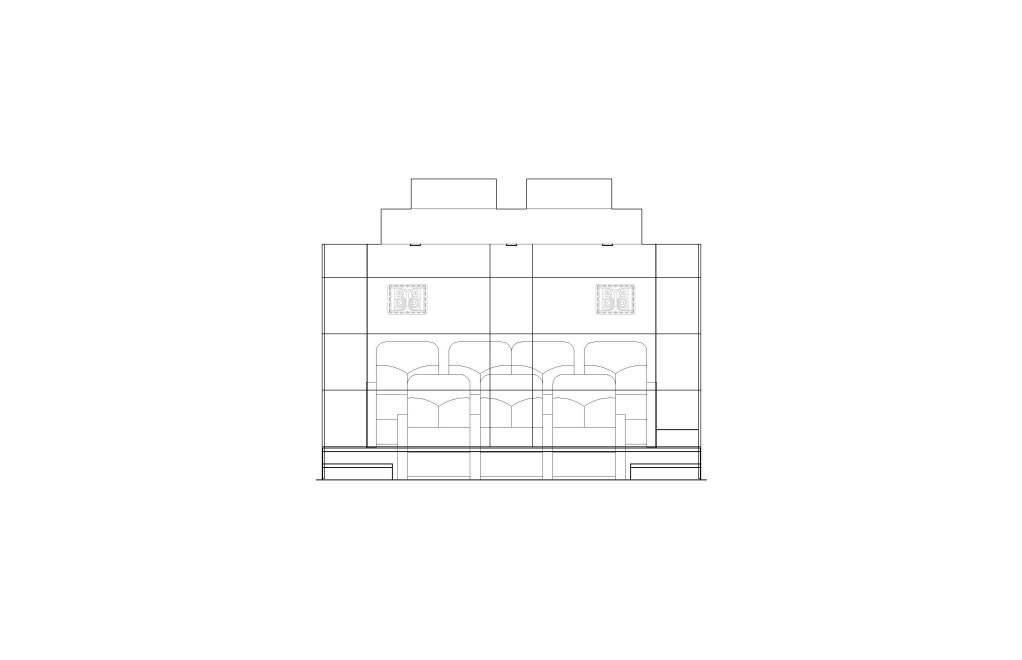 I'd like to get some feedback on the revised floor plan before I get too far along. I think flipping the layout helped me get around a few trouble areas, mostly the existing HVAC duct in what is now the back right corner of the room. A lot of other things seemed to fall into place with this new layout as well.
Construction progress so far (pics coming):
-all drywall has been removed from the walls
-all insulation has been removed (mostly between ceiling and attic, but some exterior walls
-all electrical has been removed from the room and will be replaced. There was (1) 15A circuit for both the outlets and lights, which also serves the adjacent game room. I will probably use this existing circuit for the theater outlets and add (1) 15A for theater lights and (1) 20A for the equipment rack.
-(4) HVAC supplies and (1) return have been added to the theater. Locations will be adjusted slightly to work with final layout.
-existing double doors have been removed and opening has been framed in
-wet bar and closet have been removed, with openings framed in
-rough opening for new door has been framed
-framing for coffered ceiling and soffits has begun (30-40% complete). I am not doing double drywall/green glue, so all soffit/coffered ceiling framing is being done before the drywall goes back up. The only in-room framing will be the stage/screen wall, riser and columns.
-some equipment has been purchased (7 seats, sub, front speakers). Still need projector, side & rear surrounds, new receiver & 100" 16:9 AT Screen.
I was on the fence for some time regarding 16:9 vs. scope. My room is only 12'-7" wide before fabric panels and my front row is at 9'-6". I started out thinking I would have a 115" scope screen. That was reduced to a 105" scope, and I was getting a little concerned about the size of a 16:9 image. I know scope is supposed to feel bigger/grander than 16:9, but I just don't have the room. Right now, I'm planning a 100" 16:9 screen which should work well for both formats. It will give me almost the same real estate I originally wanted for scope, plus I get the added bonus of having romantic comedies go from floor to ceiling.
From a design and aesthetic standpoint, I'm pulling/borrowing/stealing from many of the other theaters on this forum. The coffered ceiling will be similar to Jautor's. The panels will be similar to most others (colors to be determined). The hinged column hiding my equipment rack will be similar to Biggie's. My rack will actually be a shelf system similar to the Tanner Ridge Cinema (YW84U's). About the only unique thing will be the 2 years it took me to finish the demo phase. Hopefully I can pick up the pace.
Thoughts/comments/criticisms are welcome.