It's been a while since I have posted any updates so I thought I would do so. We have been enjoying the basement a little too much.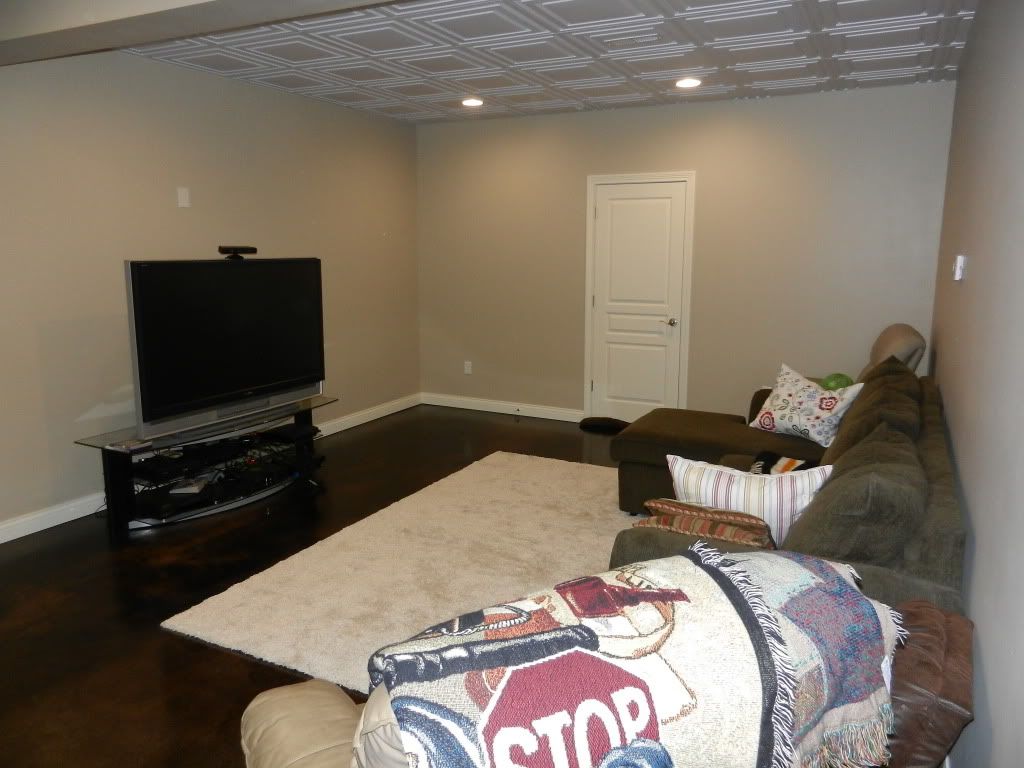 Here is a shot of the living area. I was going to put in a pool table but instead made it a place to watch tv. We also have the XBox and the PS3 hooked up here.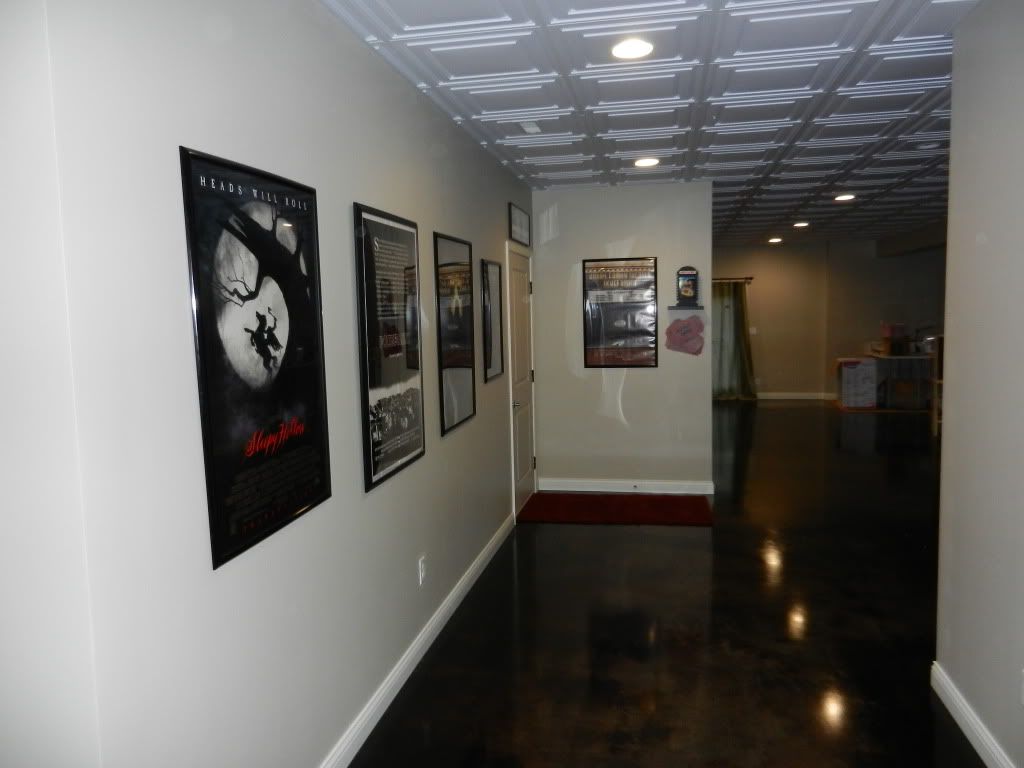 This a shot of outside the theater. We added some of my favorite movie posters: Sleepy Hollow, Poltergeist, and a Russian "Friday the 13th."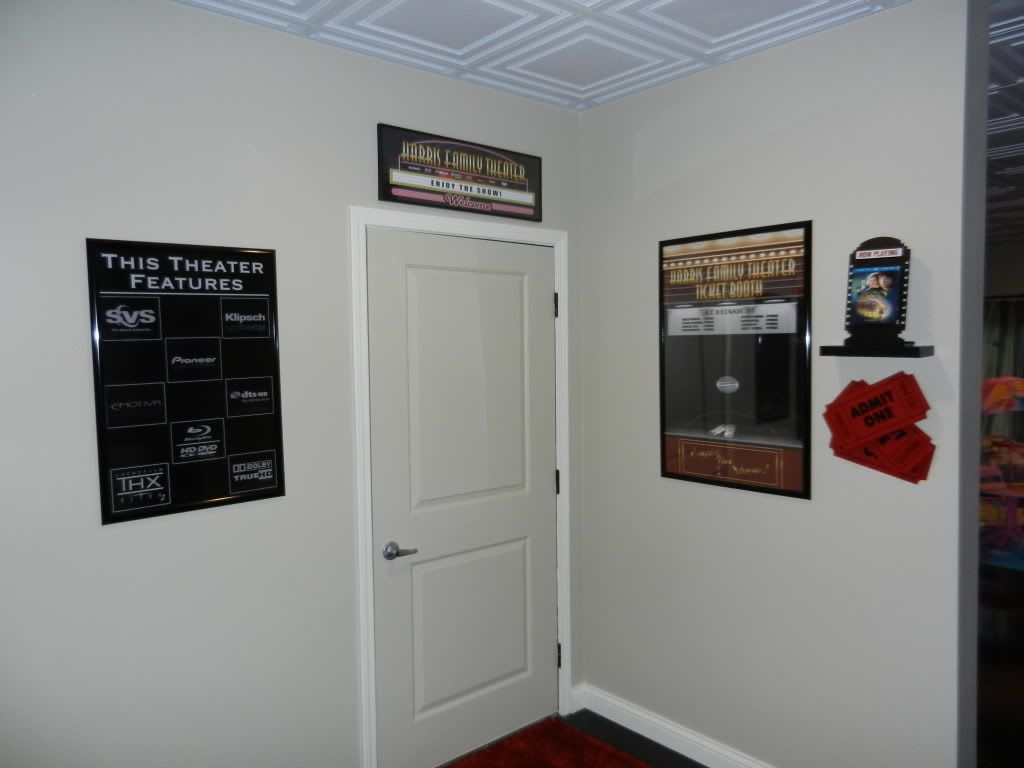 Here are the posters we had made for outside the theater. We have some more theater stuff to hang up but just haven't done so yet.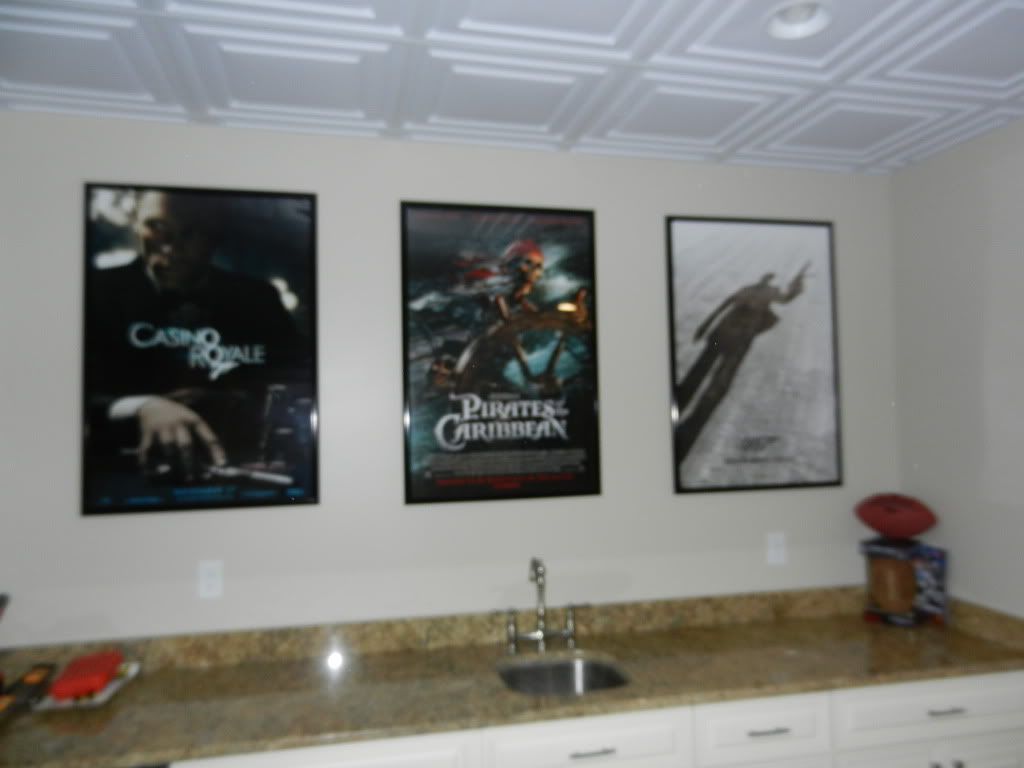 More movie posters hanging over the bar.