Member
Join Date: Dec 2008
Posts: 16
Mentioned: 0 Post(s)
Tagged: 0 Thread(s)
Quoted: 0 Post(s)
Liked: 10
Hi all of you!!
First of all, i didnt knew where to post this, here is the construction forum so i thought my thread could go here. If this is not the right place for this thread, please forgive me and feel free to move it where you think is best suited.
Ive been on this forum for some time, and occasionally come to read. (but never participate)
Yes, ive read similar threads, but wanted to post mine...
So to get started, this is my room (i havent measured it, but you can guess) :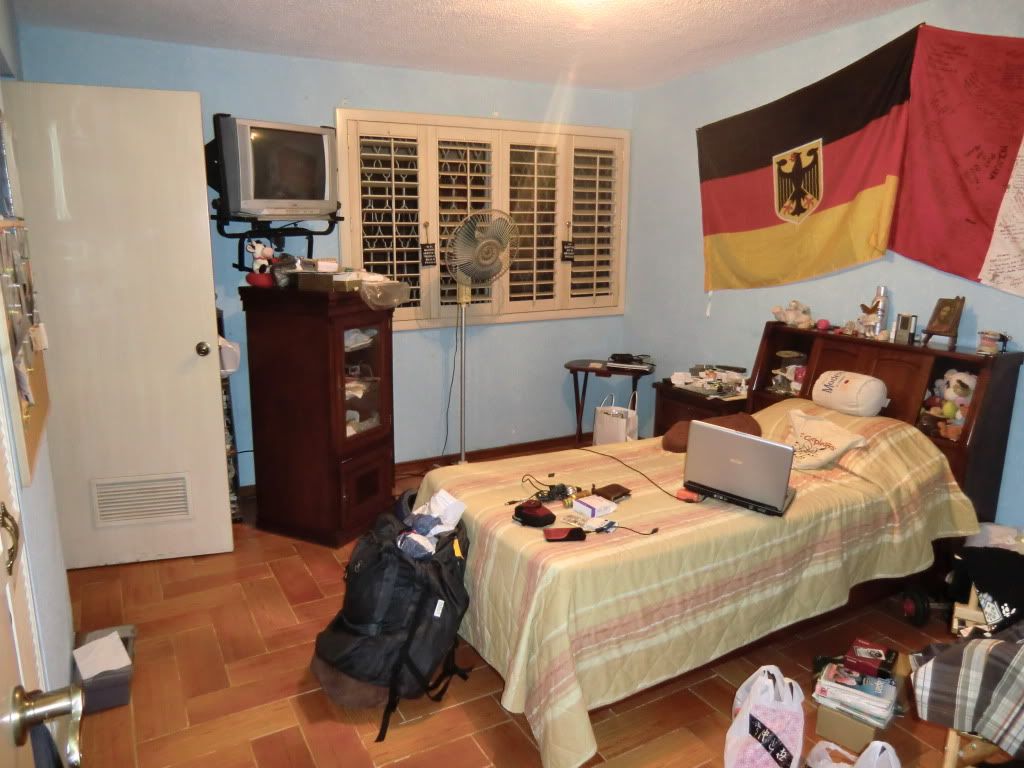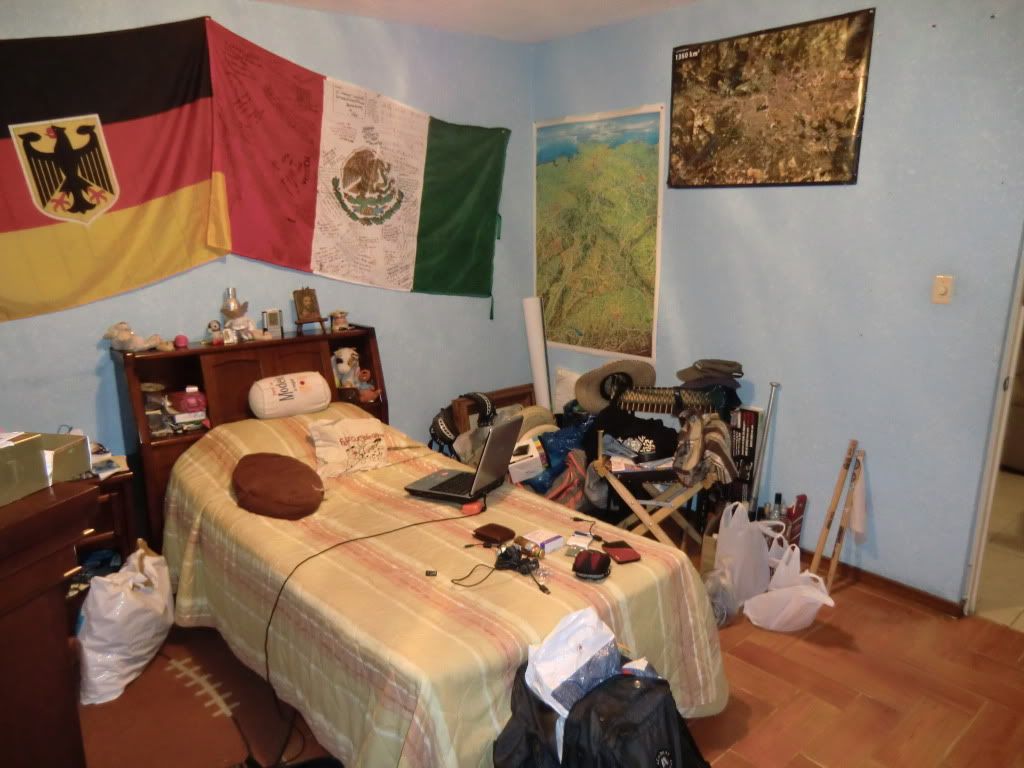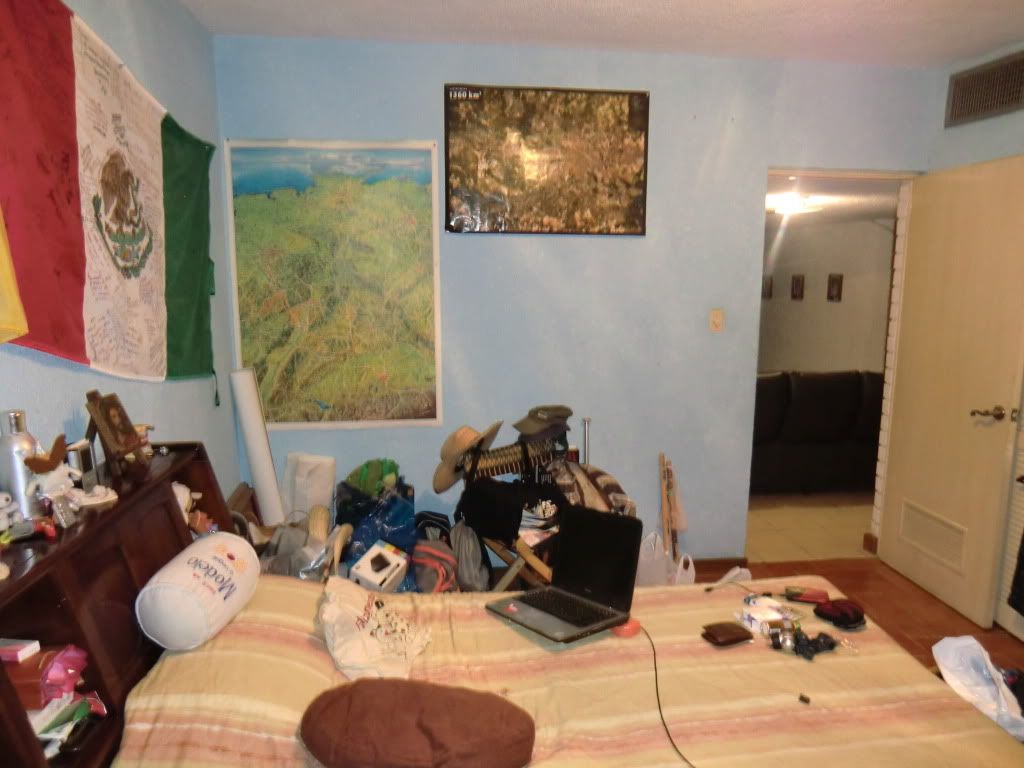 as you can see, its not very big and..
Yes, i know! its a mess... but hopefully i will clean it some time soon. Also, i just came from a trip in Japan (so many things you see as a mess, are from the trip)... And one thing i learned from Japan, is that you can do magic with small spaces!!!
This is one internet cafe i stayed one night in Osaka (i stayed many nights in different internet/manga cafes, why?? it was cool, inexpensive, 24 hrs and you didnt needed any previous reservation..)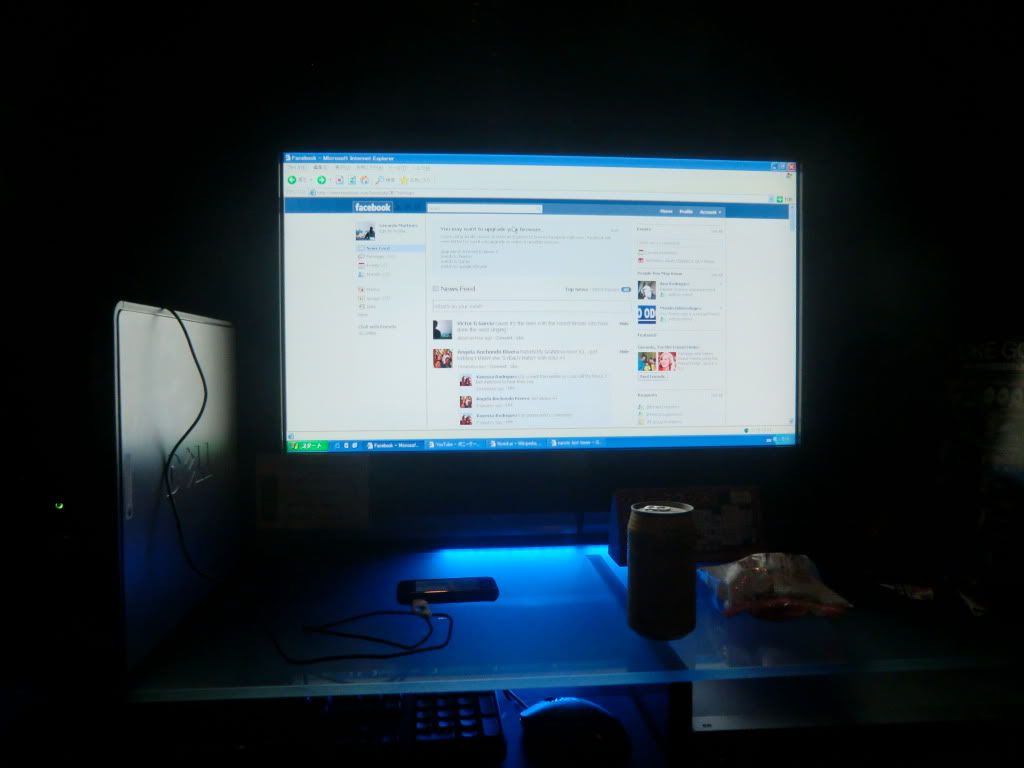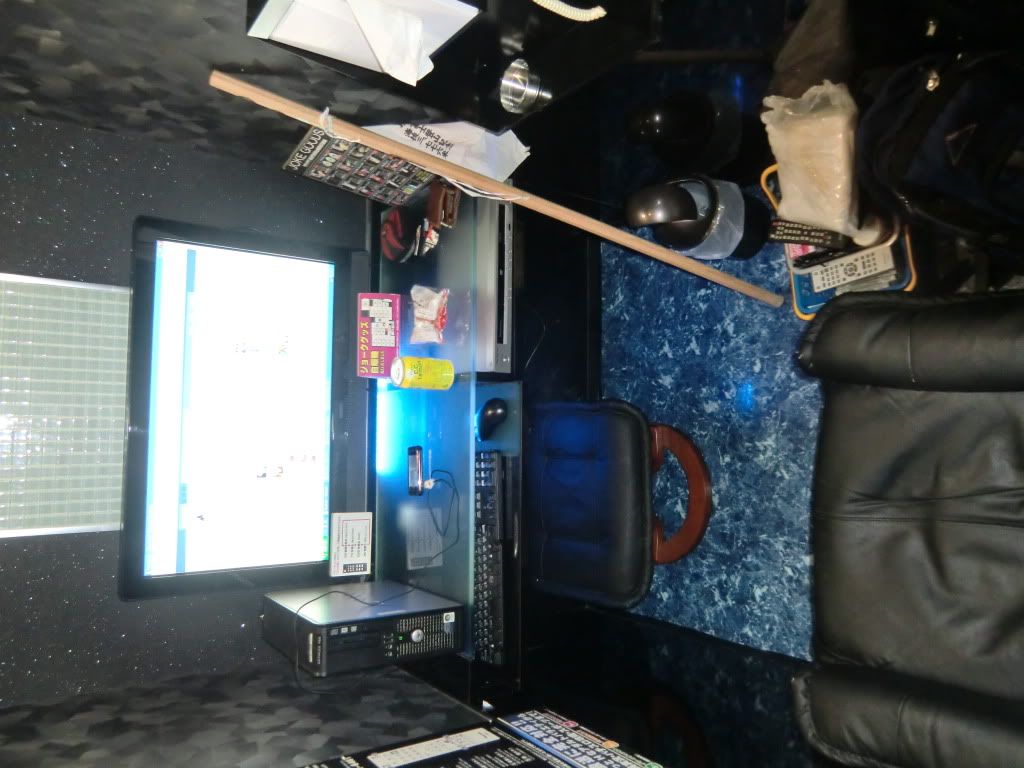 you had your HD monitor/tv, HD cable tv, high speed internet, dvd, comfort chair (reclinable) and some even had a ps2!!
I really loved this small private, entretainment rooms!!
So from this, comes my idea of having something similar, i came back and thought, hey.. why not?
This is my little plan for my room
top view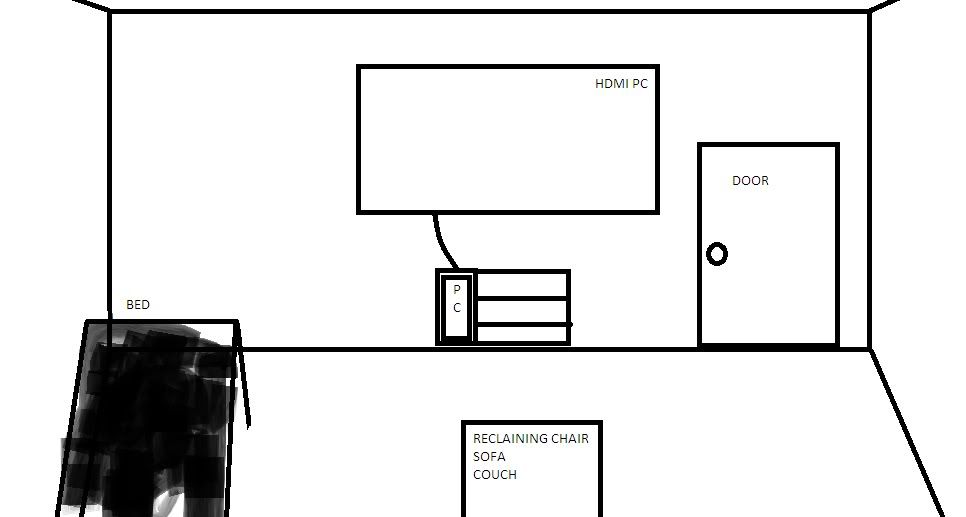 front view
(of course i will take some things away from the room to make this possible...)
and will use wirelesskeyboard
i dont have neither the tv nor the pc... but currently im looking at options and i have some saved money (i think, with buying these 2 things i will spend everything i have)
i still dont know which hdtv would be good, its primary use will be as a dedicated pc monitor and maybe some gaming (ps3, xbox), and perhaps cable tv... but like i said, its primary use will be as a pc monitor (web surfing, movies, anime). I will connect it via hdmi
i was looking at this tv: (cant post URL links, sorry..)
VIZIO SV472XVT 47-Inch Class XVT Series TRULED 240Hz sps LED LCD VIZIO Internet Apps HDTV ($1,299.99 from amazon)
and that would be like the most i could spend on the tv (in fact, im really really thinking about it), and maybe only on that tv i would spend that much (because all the technology it has for a very good price)
what i DO know, is that i want a led (energy consumption, heat, light, new tech, better than regular lcd) and to be 40" plus
as for the desktop (only tower), i still dont know... im looking at spending $700- $800 (max) i think.
Im really not a pc gamer (very very rarely), but i do want a decent pc, as in not feeling old in one year... or not having to upgrade some component so early
Good HD multimedia is a must, as i watch lots of HD content, and do lots of multitasking.
When i buy electronics, my thinking is like "hey, if im going to invest and spend some money, then do it right and go the most decent you can" because i dont know when i will upgrade again... and dont like to feel my "new" tv or pc, old tech in just like one year or something. So, for me futureproof is the way to go
But i know i dont have lots of money.... and with these two things i will spend all of my money... Im a 22 years old dentistry student, i live with my parents and i do not work, so all the money i have;
i either received it from my parents or by selling games and things like that. So for me, saving "large" amounts of money, takes a while and its difficult.. hehe
i will have to save for some audio equipment, but i dont know how much time it will take, so if the hdtv has good and loud speakers, thats a HUGE plus
Thats why i dont want to rush at buying, want to be 100% sure about everything, and thats why i came here... to ask the experts!!!
So what do you think??
Possible??
Something im missing? or not taking into account??
Distance is good??
any good led hdtv that also works like a charm as a pc monitor???
Thanks a lot for your time and insight!!
Any comments, critics, suggestions are all very welcome!
Posting Rules

You may not post new threads

You may not post replies

You may not post attachments

You may not edit your posts

---

HTML code is Off

---