I don't have anything exciting to report, but I thought I would post the good along with the bad. After framing up the freestanding walls on Thursday, and looking at the large amount of work I have ahead of me, I quickly realized that there is simply no way I can do it with all of the stuff I have in the basement. I decided that before I can move forward I need to do a major clean up.
While this is the part of the work that I probably like the least, it is still necessary. I worked all day yesterday and most of today. I filled all of our trash cans and still had a few extra filled bags to set out this week. I also re-organized and cleaned a lot of the items in the basement and storage room. I even made my first trip of the year to donate items to the Salvation Army. While it isn't complete yet, it feels much better seeing this progress.
If you look at the photos of my pinball machines in a previous post, you can't even see from one side of the basement to the other. It was packed. Now at least you can walk around
.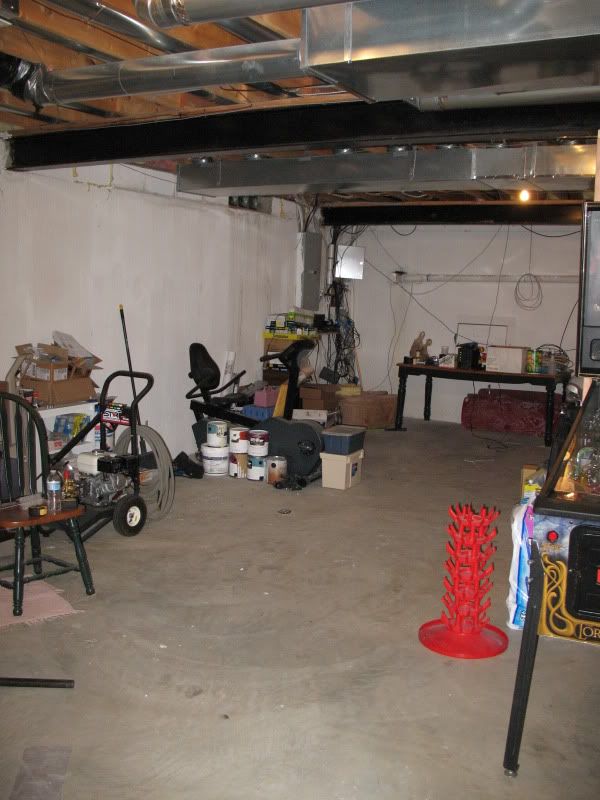 My kids can't wait to get there air hockey table back.
To help organize things, I found a great rack to store some of my brewing equipment in the storage area. Previously, a lot of the boxes sat on the floor stacked in a corner. This works much better.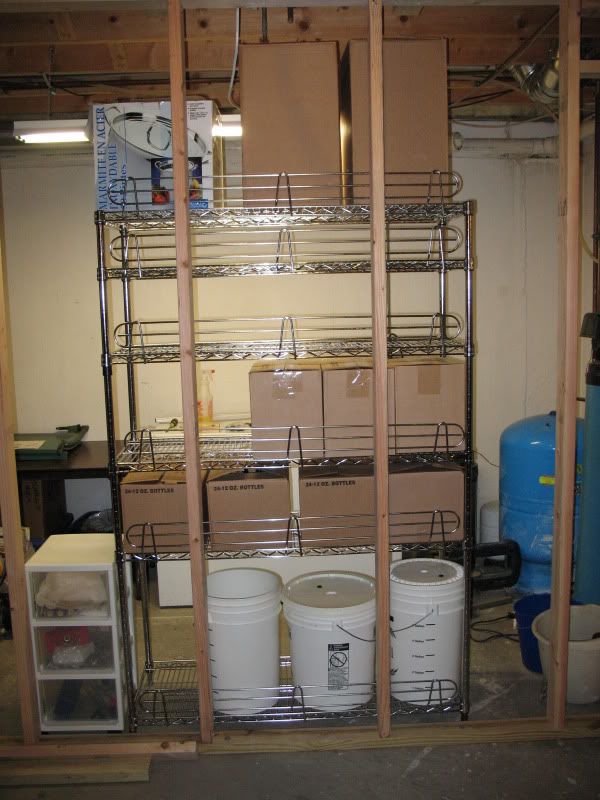 One compromise I did make for the time being is to leave a few pinball machines up for the kids to play. We have a large Superbowl party every year with 30-35 people and there are always a handful of kids who look forward to playing pinball. I figured there is plenty to keep me busy between now and then, so they will stay up for at least that long.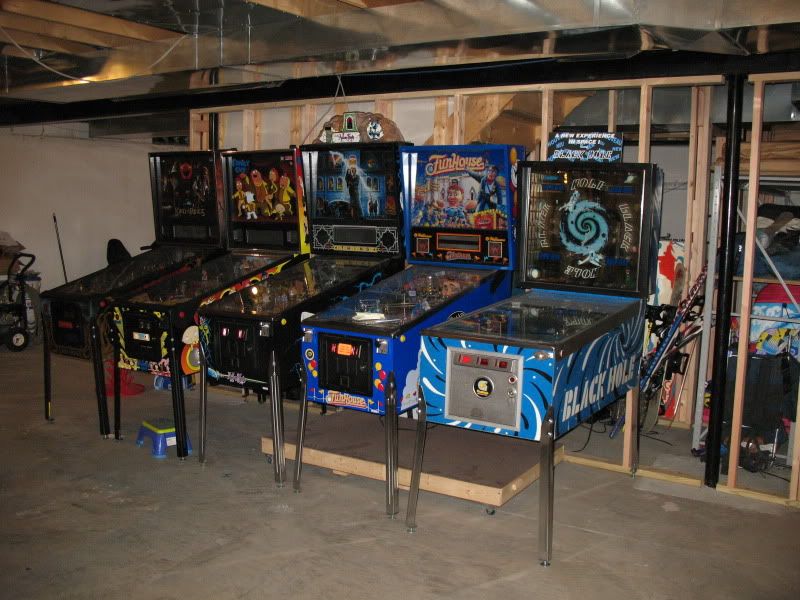 At least I was able to do some research on AVS during my breaks
. Of course all that did was remind me how many decisions i have ahead of me.
Some of the research I am continuing to focus on while I continue to prepare the basement:
Basement wall cracks - I spoke to a contractor friend who has a company that does all of his crack repairs for him. It sounds like the price is reasonable and they guarantee their work for life. I hope to get their number from him tomorrow.
Basic sound proofing techniques - I am looking through all of the information on AVS trying to balance budget vs return. After reading about other members success paying a consultant to help with this portion of the design, I am even considering that as an option.

Still looking flexible ducts such as the Casco ducts. Trying to determine cost.
Looking into cost of other isolation hardware such as isolation clips.
Very interested in the idea of using two layers of drywall and Green Glue. Trying to determine cost and amount required.
Tomorrow is my first day back to work after being off since December 17th. Hopefully I can stay focused and not surf AVS too much.