Quote:
Originally Posted by
domz777
You GOTTA tell us how the heck you did that soffit build vid! That that was AWESOME!! Once I know how to do that, I'm gunna build some soffits just so I can make 1 of those vids LOL Anyone need some soffits built? I'll have quite a few shortly, and I have absolutely no use for them whatsoever LOL
I'm glad you like it!
Thanks! There are more videos
posted on the first page of the thread
if you like that one. I think that the soffit build video is the best I've made so far but it only tells a small part of the story.
Quote:
Originally Posted by
hanesian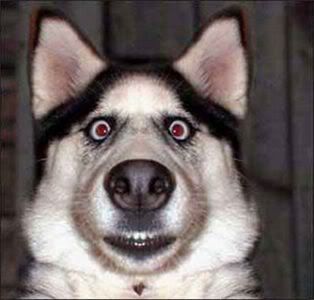 Yowzer!
Absolutely lovin' the whole time lapse video thing! Perfect way to quickly capture a build progression. Well, for you hearty and industrious folks who actually
make
progress, that is.
Whenever you don't have much new to post on related to your build, please feel free to toss out a bit more information on the post-photo processing part - how difficult or time intensive is that?
Awesome contribution to the AVS sewer!!
Wow, thanks! I'm feeling a "We're not Worthy! We're not Worthy!" in my head after seeing you post in here. I'm honored!
I'm trying to make progress but it's slow-going some times. I'm only now working on the light installation after a 2-week hiatus. Life keeps happening, yaknow?!
I'd be happy to talk about the process. I've been an avid photographer for a long time and started dabbling in video when I got my Canon 7D dSLR.
I'm primarily shooting with an inexpensive rugged camera called the
GoPro HD Hero 960
. This is a rough and tumble waterproof camera that is used for shooting video and stills for all kinds of applications. I see them used on everything from Dirty Jobs episodes to snowboarding documentaries.
The GoPro can shoot straight-up HD video but it can also shoot still frames at a specified interval. I slap a 32GB card in mine and take a 5 megapixel frame every second. These frames are 2592x1944 pixels.
There are 1440 frames per minute of these videos which means that a minute represents about 24 minutes of real-time work. A 2.5 minute video like the soffit video is composed of ~3600 5 megapixel still frames!
My workflow is basically like this:
1. Set up camera at angle #1 and shoot for a while
2. Move camera around while I work (no less than 20 minutes per angle if I can help it)
3. Yaknow, do the theatre build (the easy part!) (real time)
4. Slurp all of the frames into Adobe Lightroom (~25 minutes over USB2... ugh)
5. Adjust all frames for lens distortion correction (a unique feature of Lightroom 3) to remove the fisheye look (~ 10 minutes)
6. Adjust all frames in bulk for color, exposure, brightness, saturation, and ISO noise (~ 20 minutes)
7. Export all frames as max-quality JPEG (the GoPro shoots JPEGs natively) (~ 60 minutes)
8. Import each sequence (each angle) into QuickTime Pro 7 and export to Apple ProRes 444 video clips (~ 10 minutes per angle)
9. Import Apple ProRes 422 video clips into Final Cut Pro X and pre-analyze for color balance (~ 2 minutes per clip)
10. Sequence clips together on the timeline (~ 15 minutes)
11. Pan and Scan each angle to fit in 16x9 frame (this is how I get the panning effects and is also the reason why I'm mastering at such a ridiculously high resolution) (~ 5 minutes per angle)
12. Color grade all clips (~ 5 minutes per angle)
13. Add titles, transitions, effects (~45 minutes)
14. Hunt for music (must be royalty-free or Creative Commons) (~ 15 minutes to 2 hours [seriously... finding music for this is annoying])
15. Render, compress, and export to 1080p h.264 (~ 10-25 minutes [depends on length and complexity of video])
16. Upload to YouTube (~ 15-30 minutes depending on file size)
I'm doing all of this on a Mac Pro with
eight
2.8GHz cores and 18GB of RAM on an SSD drive hooked up to a 30" monitor. I can't imagine how long this would take on a more average dual-core computer.
But NOW I'm starting to complicate the process by shooting with my Canon dSLR on a motion-control rig. This rig will propel my 7D along a 6-foot track taking
18
megapixel still frames every second then moving a fraction of an inch and taking another. Way cool!