Senior Member
Join Date: Mar 2008
Posts: 251
Mentioned: 0 Post(s)
Tagged: 0 Thread(s)
Quoted: 5 Post(s)
Liked: 14
In the process of building a home with a media room and am running into a bit of a predicament.
We're planning to have two rows of seating, with the second row elevated via a built in step. I opted to orient the room so its wider than it is long, as the steps and doorway leading into the media room makes for placement of surround speakers problematic. The problem now is, that I think the bottom row might be too cramped. I have to account for the Paradigm Studio 60's, cc-590, and Epik Empire up front, along with a component stand (which I'm thinking of putting against a side wall for the sake of space)
They've recently built the home theater step....the back row is 6 feet deep, and the front row is 8 feet deep. I'm thinking of having them cut the back row to 4.5 feet deep, leaving 9.5 feet up front. I don't plan on putting recliners on the top row, but am wondering if 4.5 feet is deep enough, provided I put a 3 foot deep couch up there (leaving 1.5 foot clearance in front).
Attached are pics of the floorplan, the room in construction, and the media room in the model home (I didn't have them build the component columns, as they didn't look deep enough.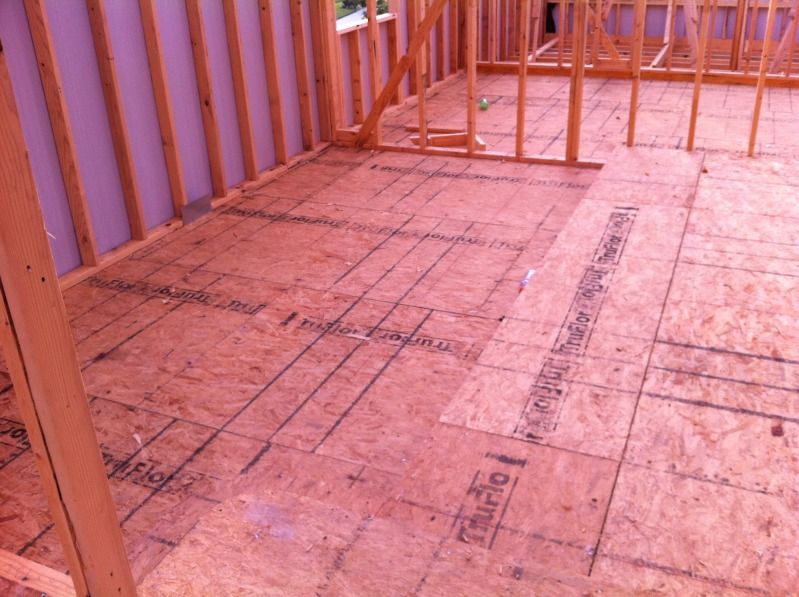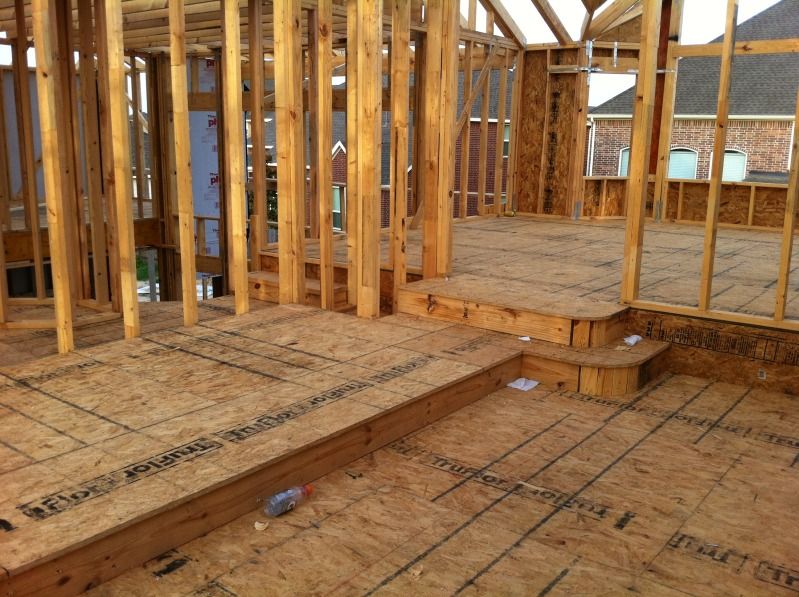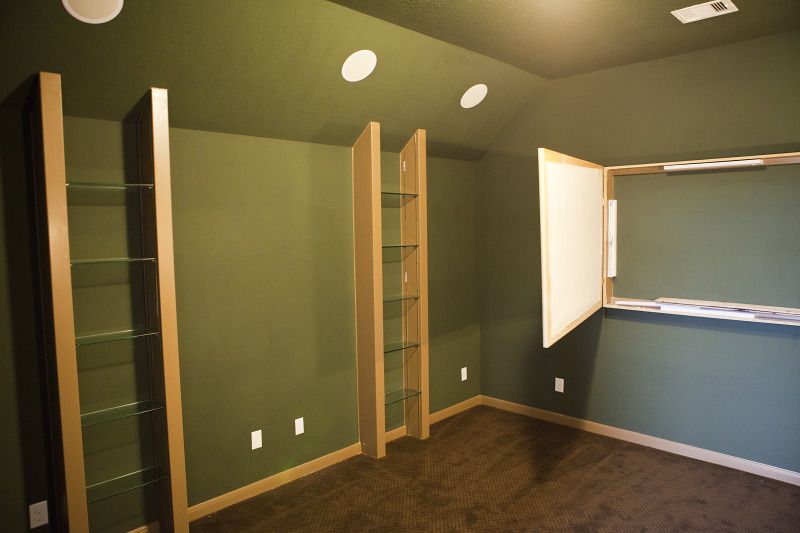 Advanced Member
Join Date: Sep 2007
Location: Mesa, AZ
Posts: 623
Mentioned: 0 Post(s)
Tagged: 0 Thread(s)
Quoted: 1 Post(s)
Liked: 13
4-1/2' for the back row certainly would not be ideal. Think about a commercial movie theater and how far apart those rows are spaced. Frankly, I think 4-1/2' would be tighter than most theaters -- and those seats fold up! Will guests be comfortable getting into and out of those seats? Will those guests experience decent surround sound effects?

If you're planning to use a projector, I think your space is better suited for a single row of seating, with maybe bean bags or something on the floor in front of the seats for overflow kid seating.

If you're planning to hang a flat panel on the wall, you could probably move both rows of seats toward the screen. That would depend on the screen size.
HOME THEATER CONTRACTOR
Join Date: Jan 2003
Location: Northern VA
Posts: 27,678
Mentioned: 196 Post(s)
Tagged: 4 Thread(s)
Quoted: 3268 Post(s)
Liked: 2751
Put a couple of chairs with their backs 18 inches in front of an existing couch and see what you think about the amout of room to get up and walk around.
Posting Rules

You may not post new threads

You may not post replies

You may not post attachments

You may not edit your posts

---

HTML code is Off

---