Here is mine. Very simple compared to some of the BEAUTIFUL bars posted on this thread - but the beer tastes just as good.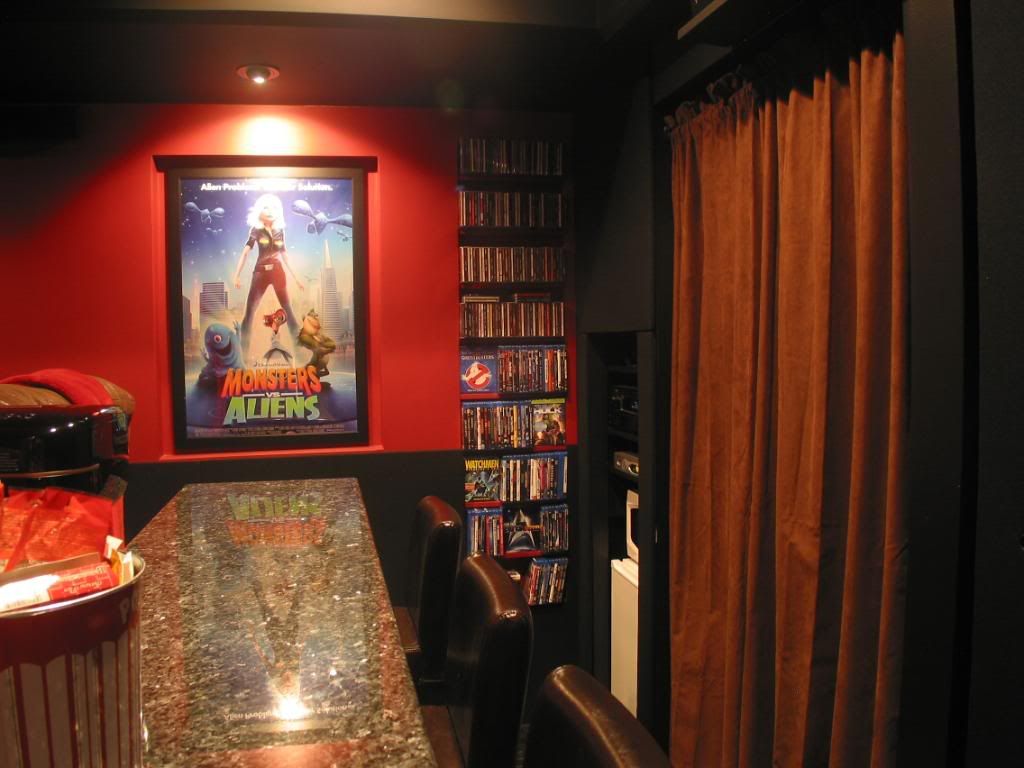 Here's ours, completed last fall.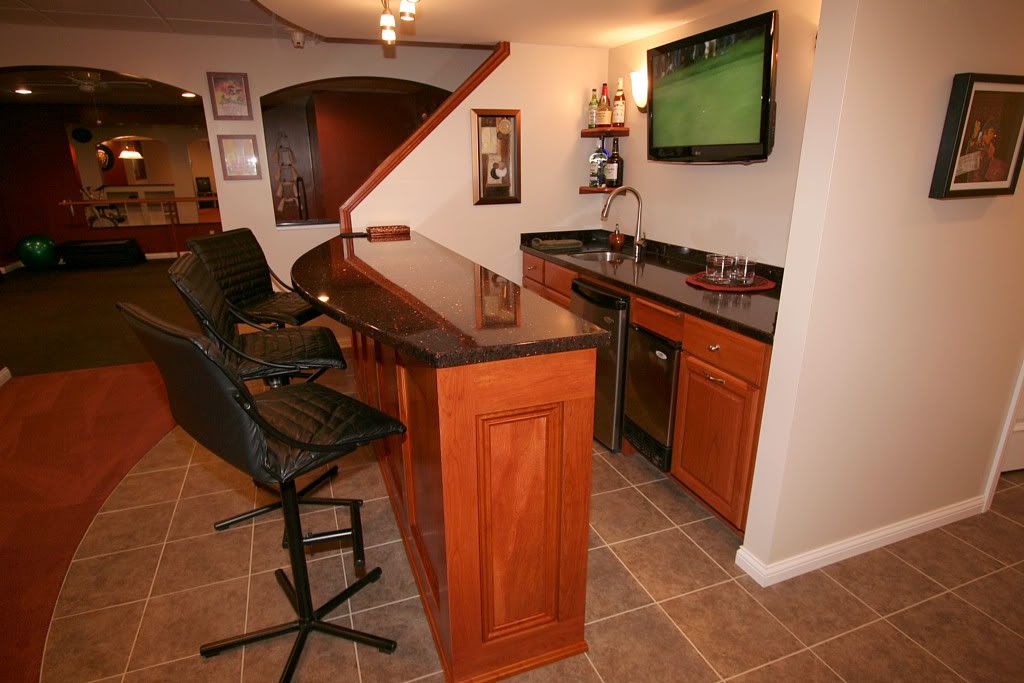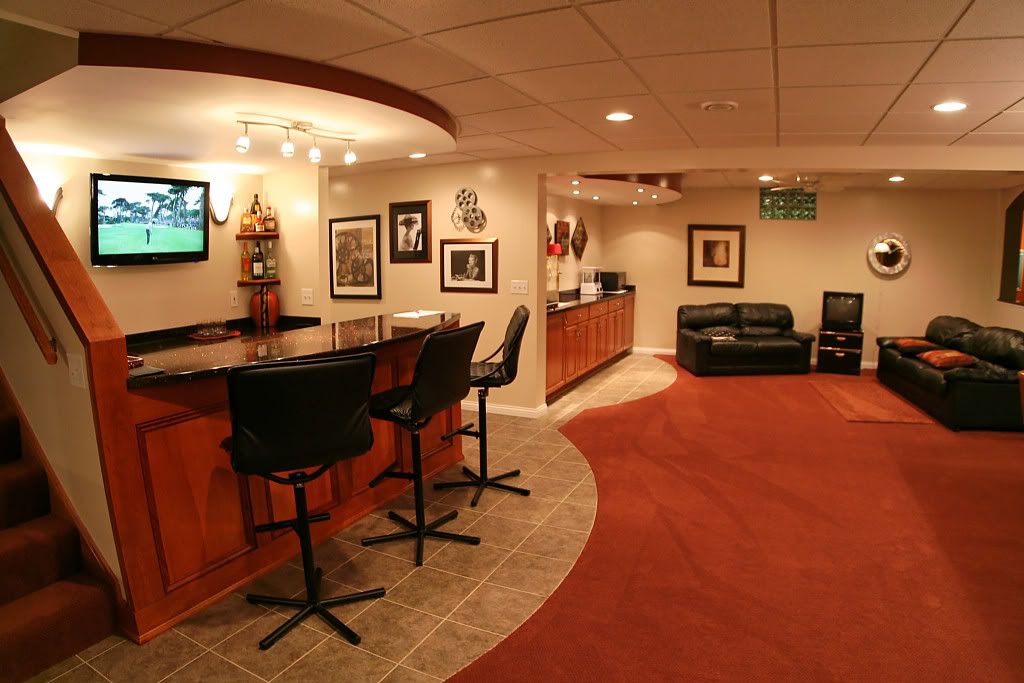 Thanks schmidtwi,

I am still debating on it, thee will be some type of bar in there for entertaining, but it is a tough room with a lot of windows and doorways, I am already going to have to take out a slider and put a wall in its place am thinking that is where the bar will go.

Nice plans times like these I *really* wished we had a basement. That looks like a really nice layout you have there.

Wow, there are some seriously nice bars shown in this thread.
I wanted a British pub. I had an original pub sign for "The Bounty", so it became the "H.M.S. Bounty" pub.
I am just starting construction on the theater which will nearly adjoin. Possibly the Bounty Theater or the Odeon.
From the outside:
Scott

Your Pub turned out pretty sweet. looks like a cozy spot to enjoy with friends

Thanks Scott. I think the theater will make a nice combo for an evening. I've started looking through your build thread - looks great. It's intimidating to be just starting this project and see how well others have done (and how much work it was).

Bars look great. Thanks for posting your pics. I needed some inspiration on what to do around the area that I am finishing. Great place to start with ideas is in this thread.

Great job on the home made bars!

Might as well throw mine up here.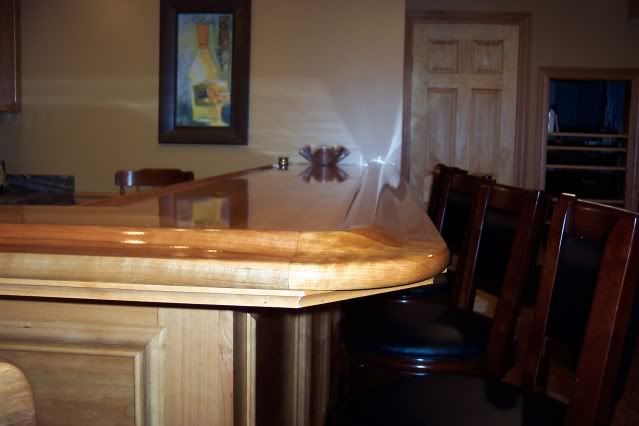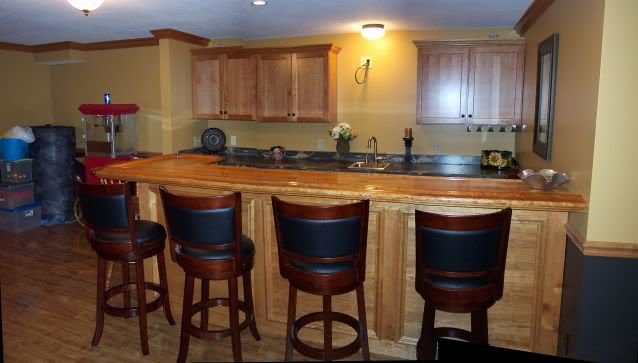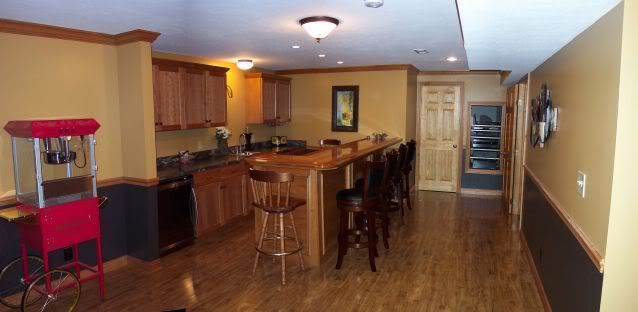 All these pictures of home bars and theaters are amazing. Id like to invite you all to my site, fiestygoatpub.com to post your pics and tell us more about your basement bar projects.
Strange-brew,
I spent a lot of time this weekend looking at your complete home theater build. Impressive!
I just wanted to toss another compliment your way. Love the simple and classy bar.
I'll add a few of mine as well: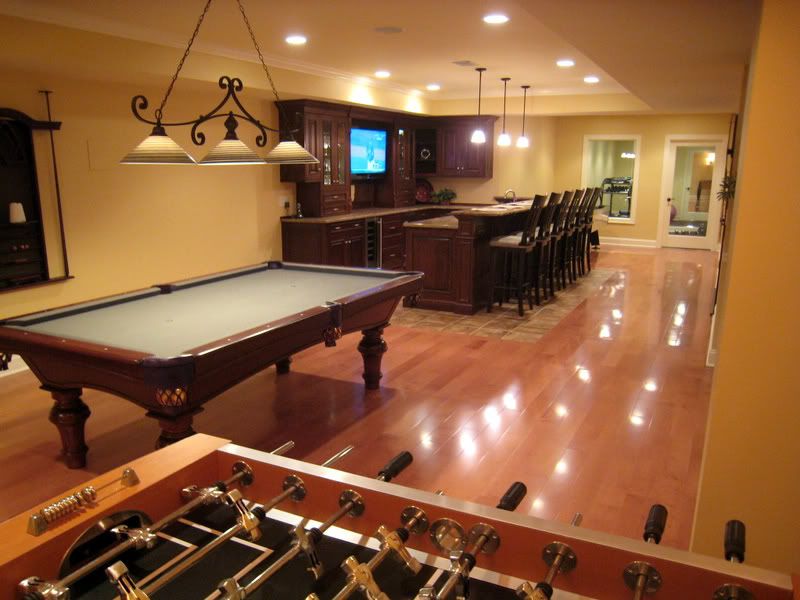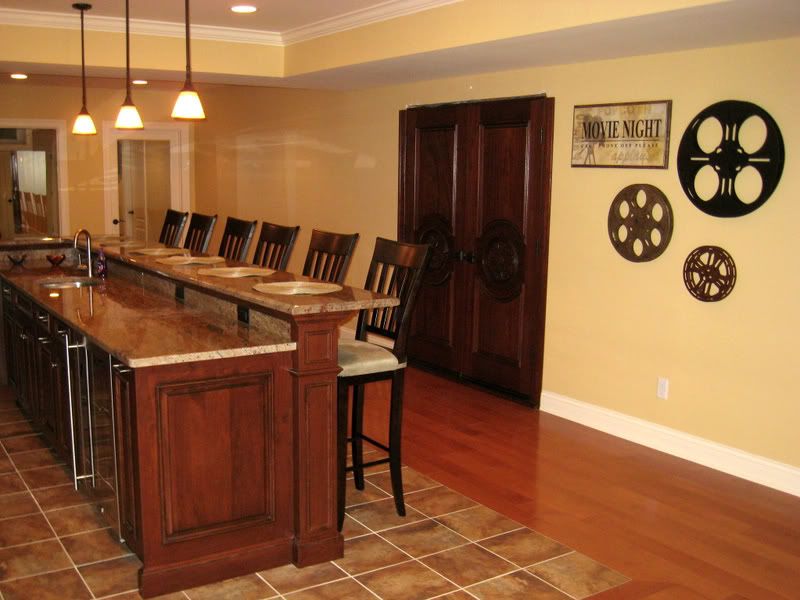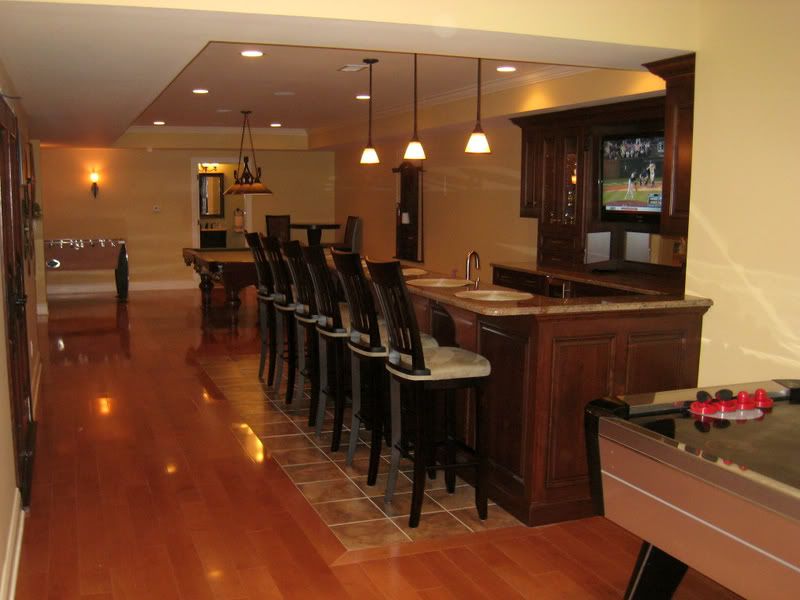 Almost done with ours......TV's hung, stools on order, one more coat of poly to go.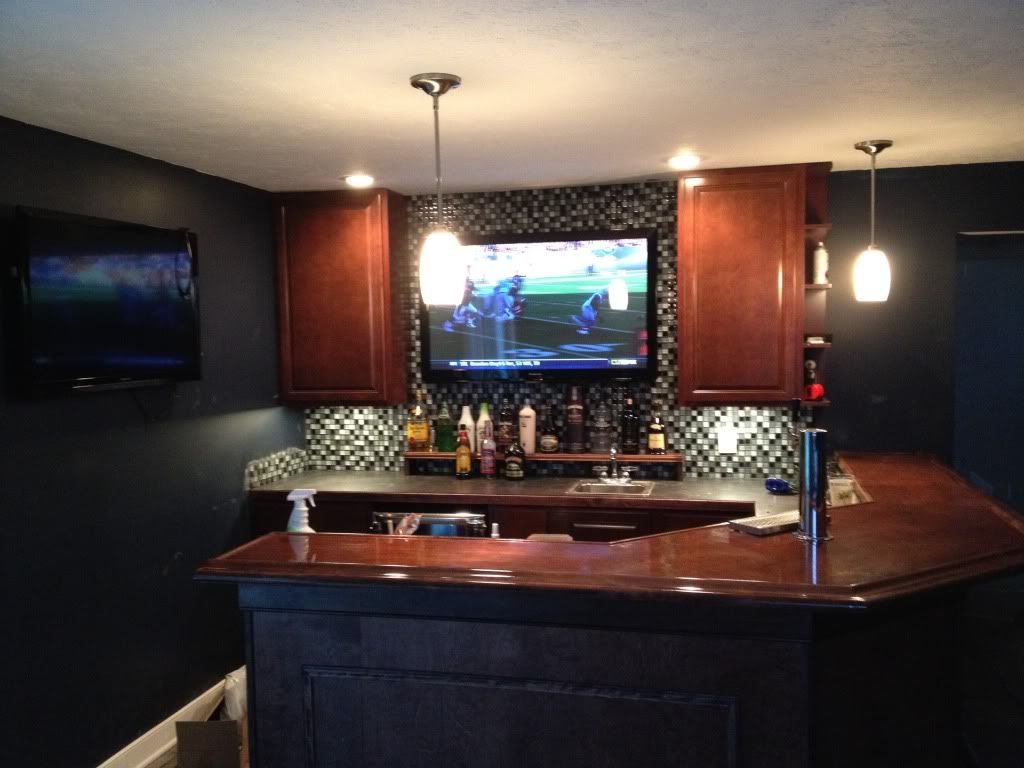 Haven't looked at this thread in years. Wow! Still amazed at some of what gets posted on here.

Kinda makes a guy's original plans change...somewhat. Been revamping the basement for ten years now. Maybe one day I'll finish my bar for good.

These are my (close to) finished pics of my bar. Still some trim work to do but not sure you're ever ''finished'' I went with a sports bar theme as we host alot of football parties.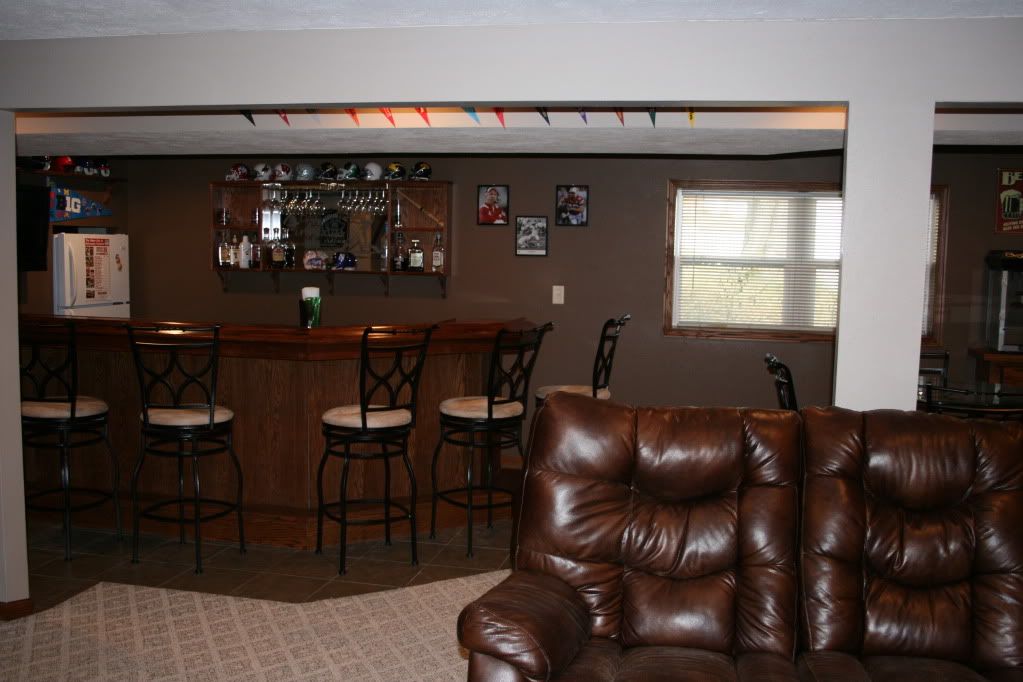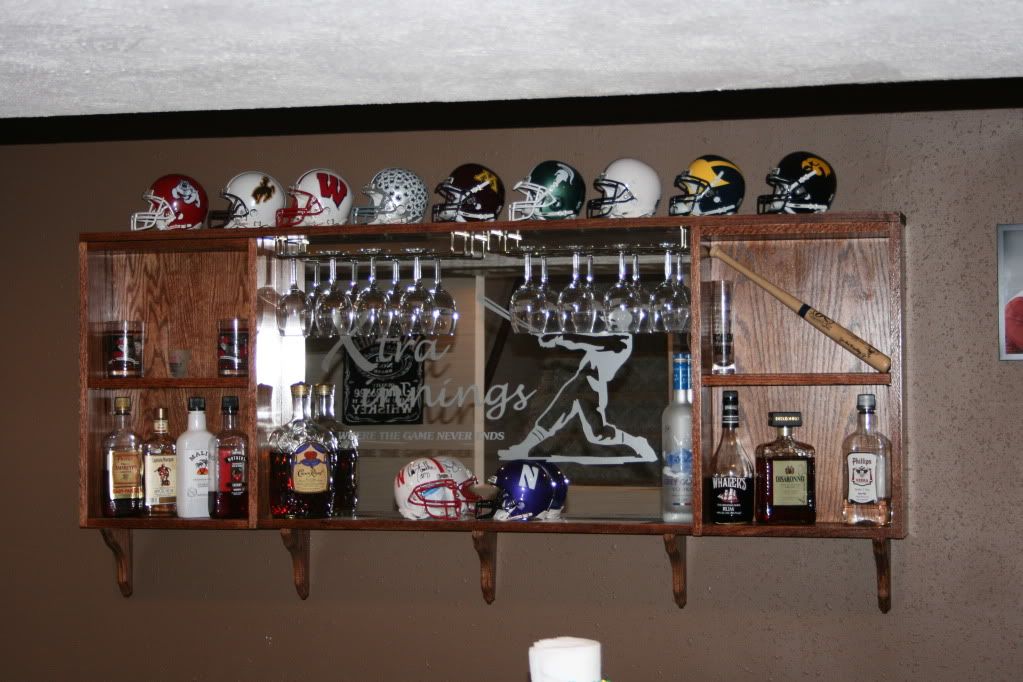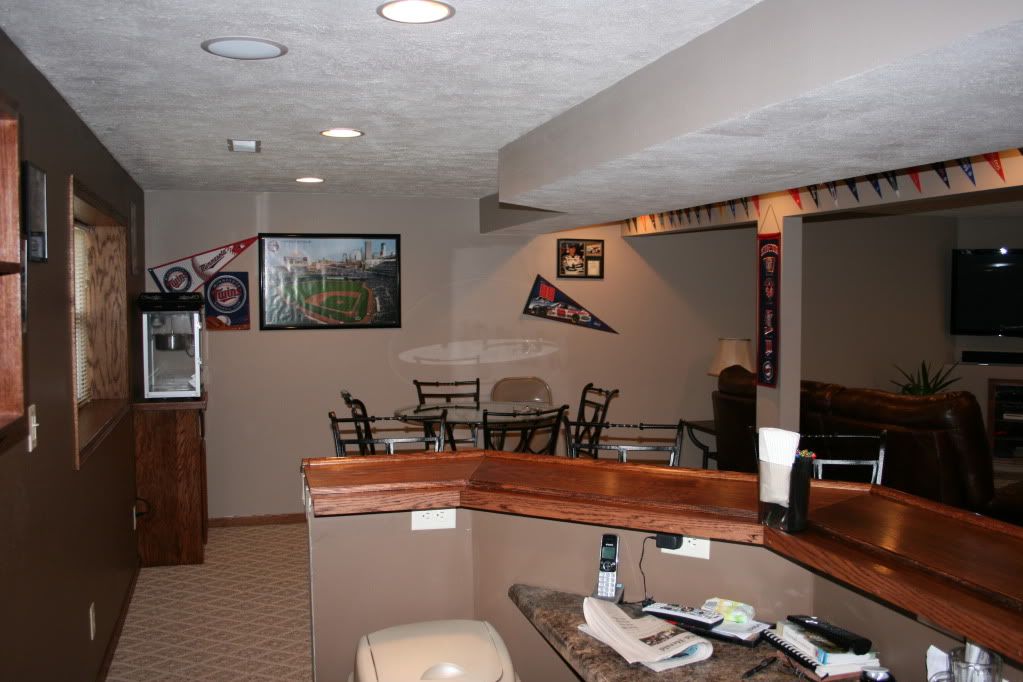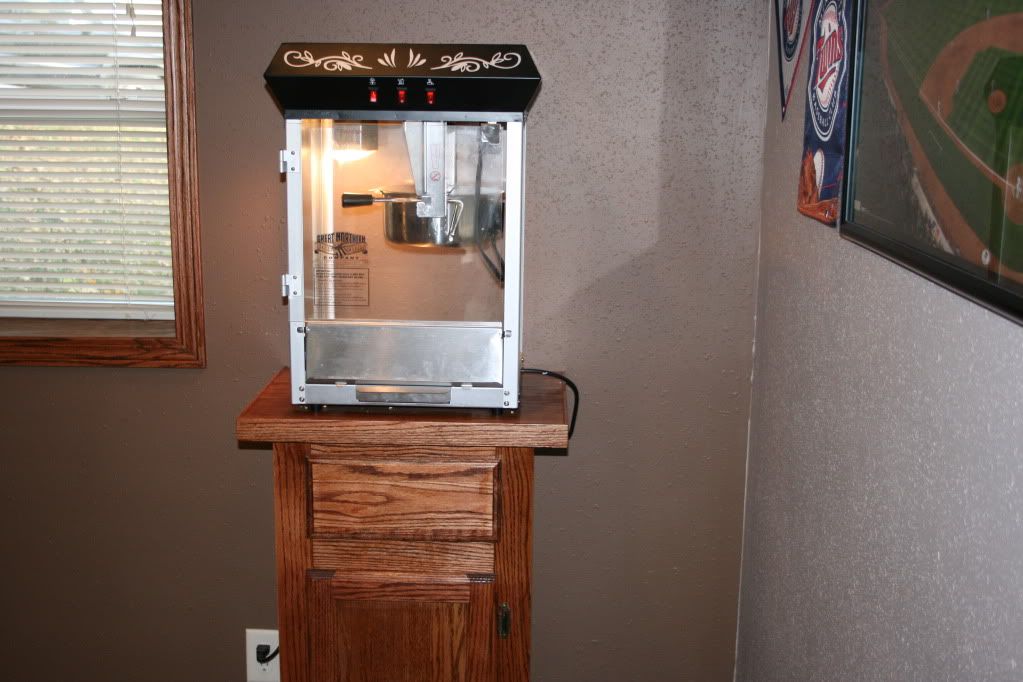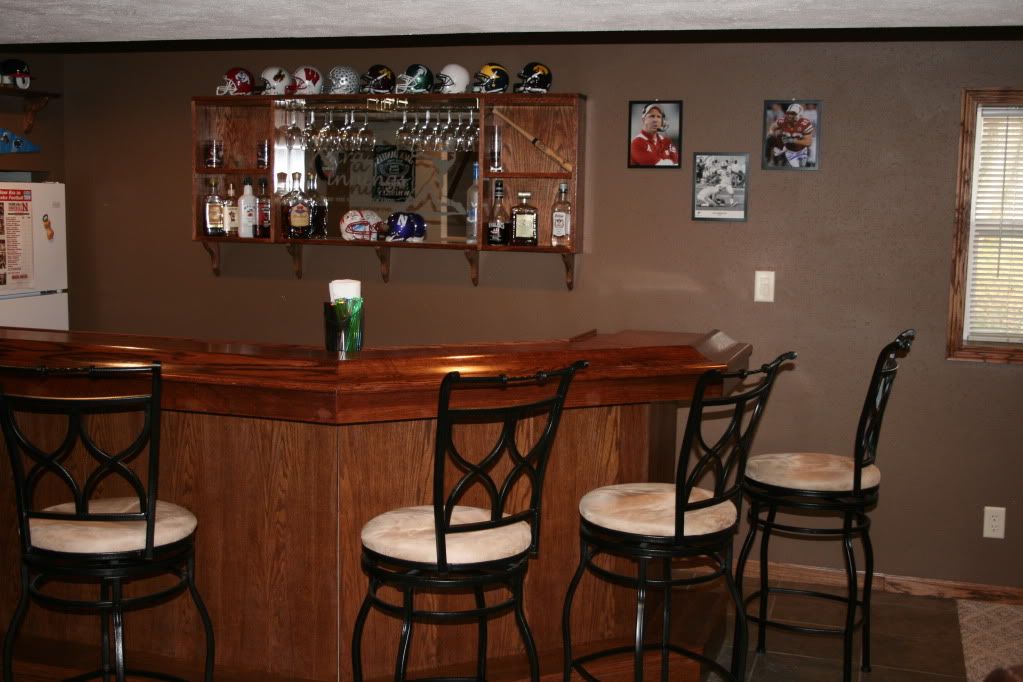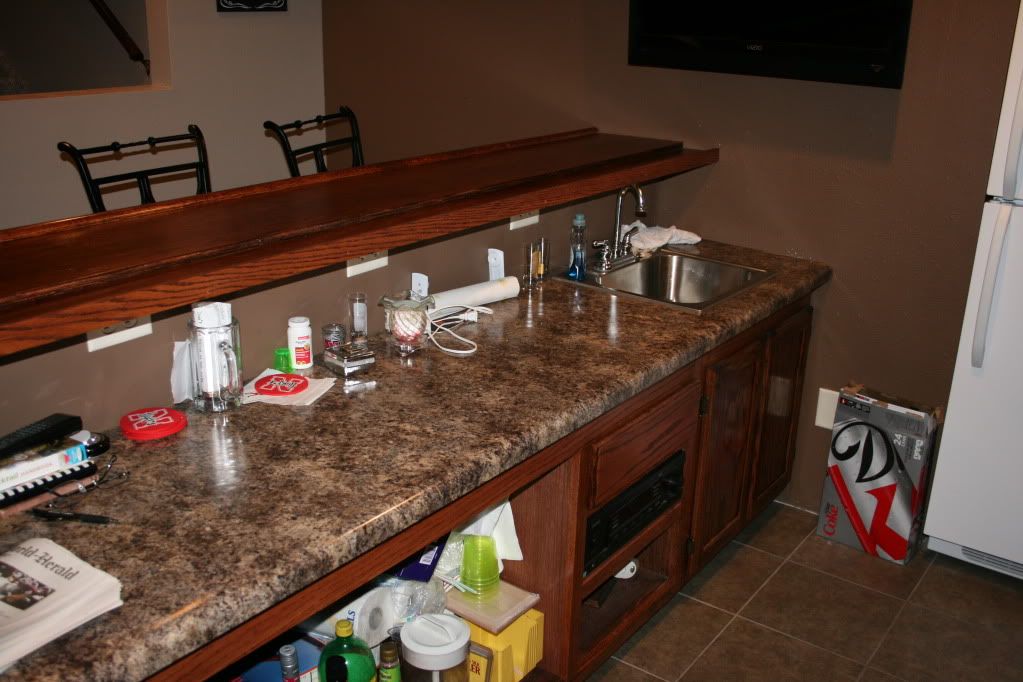 Here are a couple of mine.
While not my personal style, that's an amazing pub obts000! Feel like I need a pint and a pipe to site by that fire.

Here are some of mine we finished earlier this fall...
Im a fan of single malt scotch
Abs777: "Here are a couple of mine."
So this is where Santa hangs out after Christmas!
Looks like an awesome place to refresh after all those package deliveries.
I really like the backsplash tiles.
Wish I had half as much space for our little bar area.
Dale
Jeez - awesome bars guys... Can anyone tell me where to go to find out how much space I'll need to fit one of these things in my basement? How do I know if I have enough room? I'd ideally like something very small - a counter with 3 seats and a wet bar/small sink. Maybe a small refrigerator underneath the bar? Can anyone point me in the right direction?
EDIT: For example, in the pic - something like this looks perfect... anyone know the approximate dimensions of the red and orange lines (is there a "standard" for the depth of the counter and the sink area)?
Here are some of my basement bar and rec room photos that was recently completed.
mcascio very nice! Love the lights. what jukebox software are you using there?

Thanks MoNkLorD. Appreciate it.
That's MusicLobby - developed by my home automation and media management software company.
http://www.cinemarsolutions.com/musiclobby.php
Mario - I challenge you to a game of shuffleboard! (aka excuse to come check out that great-looking basement) Looks like a great place to hang out!

Of course! I'll be over sometime this evening...
Quote:
Originally Posted by
BIGmouthinDC
Quote:
Originally Posted by
chinaclipper
How do you minimize sound reflections? What about buzzing and rattling of dishes etc on the bar shelves from the LFE? I am wondering if that will be a problem in my friends bar, and how I can minimize it.
Is your screen mounted directly in front of the bar? (but behind it, of course...you know what I mean)
Did someone help you with your acoustics?
I plan on keeping things out to a minimum. There will not be any glass shelves with bottles or glasses except at party time. If I have any rattles in the cabinets I'll put down that rubber shelf liner stuff.
The bar is actually pretty far removed from the screen and the subs. The rest of the room is probably over damped with Linacoustic floor to ceiling.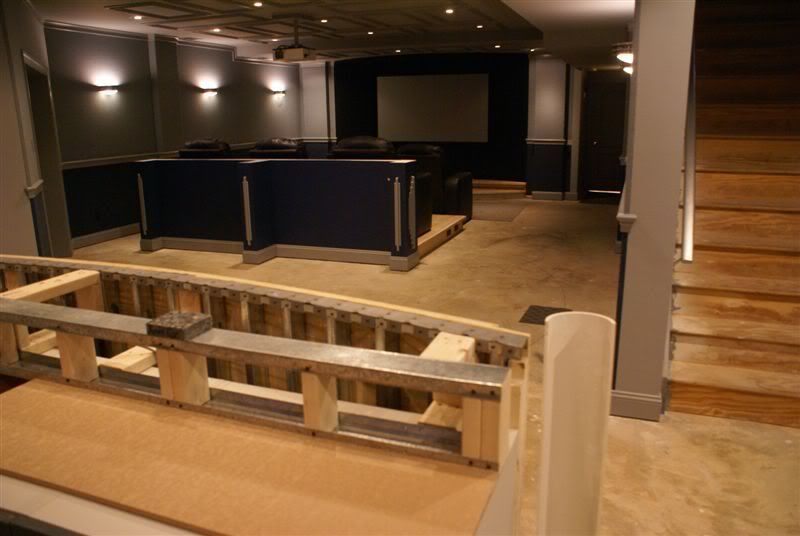 Didn't get any help with acoustics, but on my next build I will and I will also make the space dedicated. When I started this room I was going to do a 70 inch Sony RP and get a nice sectional.
After I had drywalled the space I started reading this forum and things got out of hand. You could actually call my build "the theater that ate my basement".
How far away is your bar ? Distance from the screen or row of seats? how much space between the counter and bar ???
I am trying to gauge space by your picture.