Newbie
Join Date: Mar 2008
Posts: 2
Mentioned: 0 Post(s)
Tagged: 0 Thread(s)
Quoted: 0 Post(s)
Liked: 10
I have cable through Charter Commmunications (which sucks, but that's another story...) here in NE Georgia... I have two TVs, one is older non-HD Sanyo set and the other is a Samsung LNS4092D 40" LCD HD, which is awesome. I subscribe to the HD service, which works decently enough (aside from bandwidth-related artifacting issues...), and use the DCH6416 DVR. The older set is directly connected to the cable.

My issue is this: on all SD channels, on both TVs, there are constant, faint horizontal lines moving up and down. The HD channels don't show these lines at all, and they also don't appear with any other components on either TV (Xbox 360, DVD players, etc.).

I have had just terrible experiences with Charter techs here, so I'd like to fix this myself if possible....

Any suggestions? Is it a ground loop issue? There don't seem to be any audio issues, just the horizontal lines only on the SD channels....

Is there anything I can do?
AVS Forum Special Member
Join Date: Nov 2005
Location: West of Mt Diablo
Posts: 2,205
Mentioned: 0 Post(s)
Tagged: 0 Thread(s)
Quoted: 10 Post(s)
Liked: 15
Sounds like hum bars.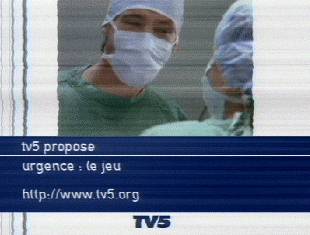 The is a good
AVS thread on hum
.
---
The fact that an opinion has been widely held is no evidence whatever that it is not utterly absurd.
-Bertrand Russell
Posting Rules

You may not post new threads

You may not post replies

You may not post attachments

You may not edit your posts

---

HTML code is Off

---