My configuration consists of a hodgepodge of gear that I found to be exceptionally intriguing for one reason or another. No fancy acoustical room treatments here and my seating is just an ordinary couch without any hydraulics or back rubbing features.
This is my 5th generation of speakers/display/receiver to cycle through over the past 6 years (ranging from Sony HT in a box, DefTech SuperTowers, Mirage OMD, to Revel Ultima2) but I've finally achieved a point of overall satisfaction so my upgrade itch can take a breather as I'll be skipping the 3D fad. Most of our HT setups are frequently changing, but the speakers I'm quite content with and the display will likely not be replaced until a large OLED is available (or some non-projection future tech).
Speakers
(in mahogany):
Cost-no-object Loudspeaker of the Year
Revel Utlima2 Studio2 fronts - bi-amped
Revel Utlima2 Voice2 center - bi-amped
Revel Utlima2 Gem2 surrounds - single standard wiring
The Pioneer Elite flagship trifecta:
Pioneer Elite SC-09TX flagship receiver "Susano"
Pioneer Elite Signature Series PRO-101FD 50" plasma display - the best and final Kuro

Pioneer Elite BDP-09FD flagship Blu-Ray player
Subs:
JL Audio Fathom f212 in gloss black - two 12" woofers.
MartinLogan Descent w/ mahogany wood accent - three 10" woofers.
Cabling et cetera:
Monster Cable Signature Series Voltage Stabilizer AVS 2000 resting on Sound Anchors custom amp stand with casters.
Monster Cable Signature Series Reference HTPS 7000 MKII PowerSource.
Audience Au24e 2m & 3m subwoofer cables.
Utilized most of the cheapy 100' spool of Monster Cable XP-CI BIG-100
spaghetti
speaker wire for Revels, contemplating replacing with Audience Au24e throughout (or possibly Cardas Golden Reference).
AudioQuest HDMI-3 cables throughout.
Salamander Synergy System A/V rack - very solid build, heavy-duty Saturn casters, was a most excellent choice.
Murano display stand - provides optimal height (eyes centered with display) and wanted casters.
*
All pictures shown within this initial post were taken with the camera's flash
OFF
. The shine or gloss you notice is enhanced by a thin coat of guitar wax which produces very clear, reflective, & protective surfaces.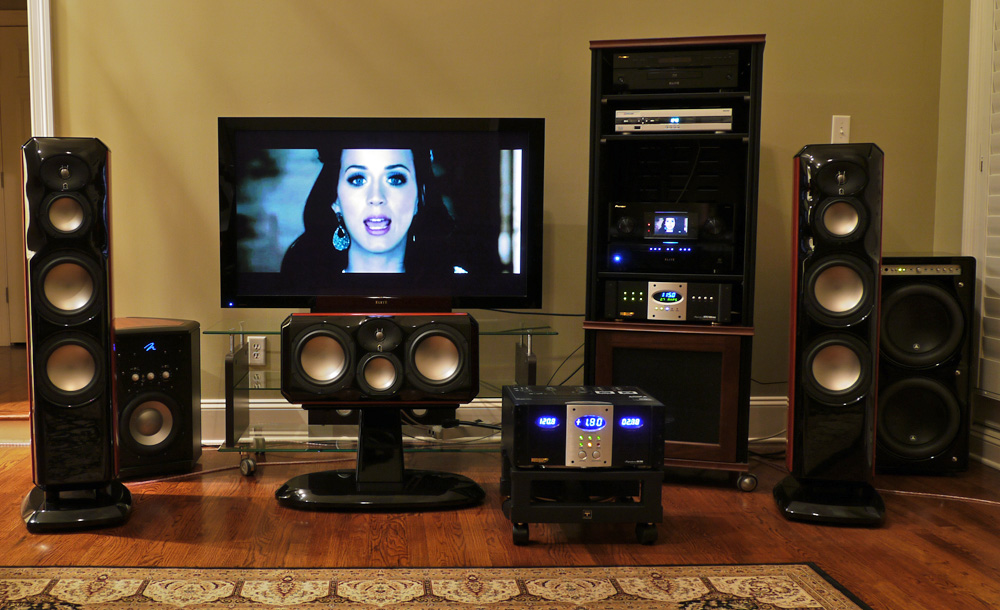 A/V rack: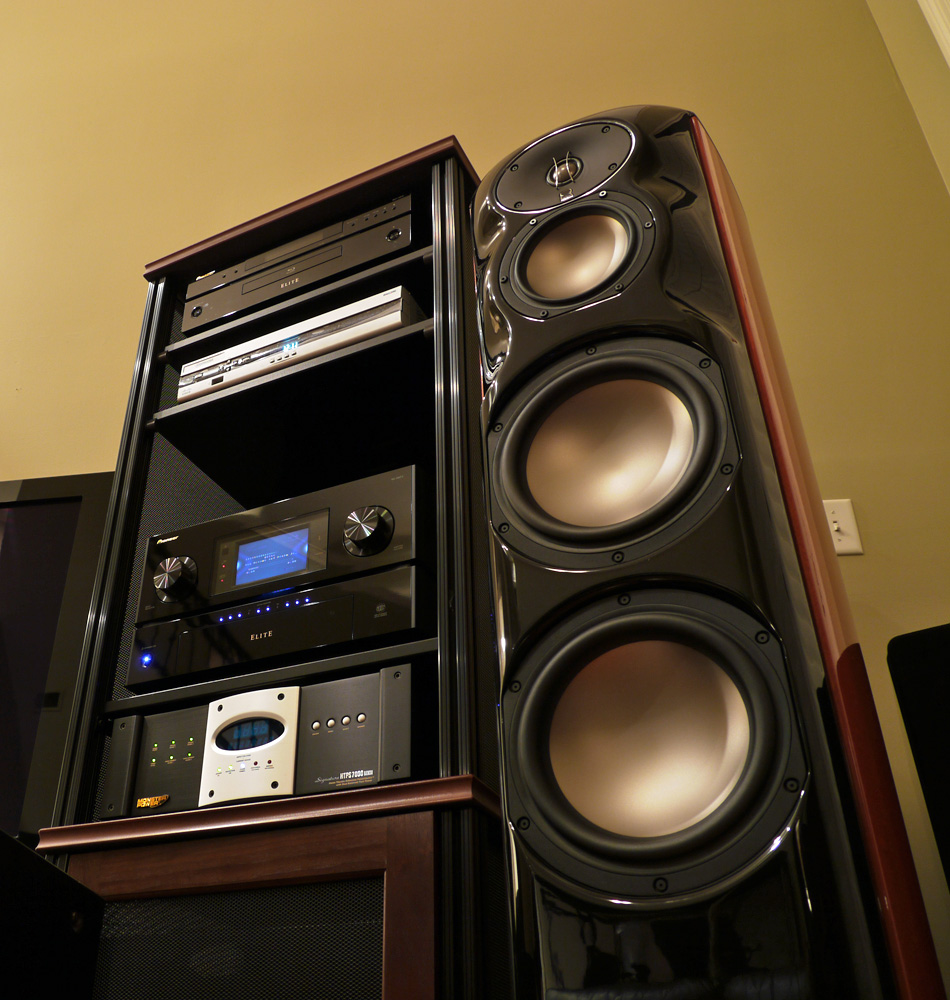 Left surround:
speaker wire stealths perfectly behind furniture next to baseboard.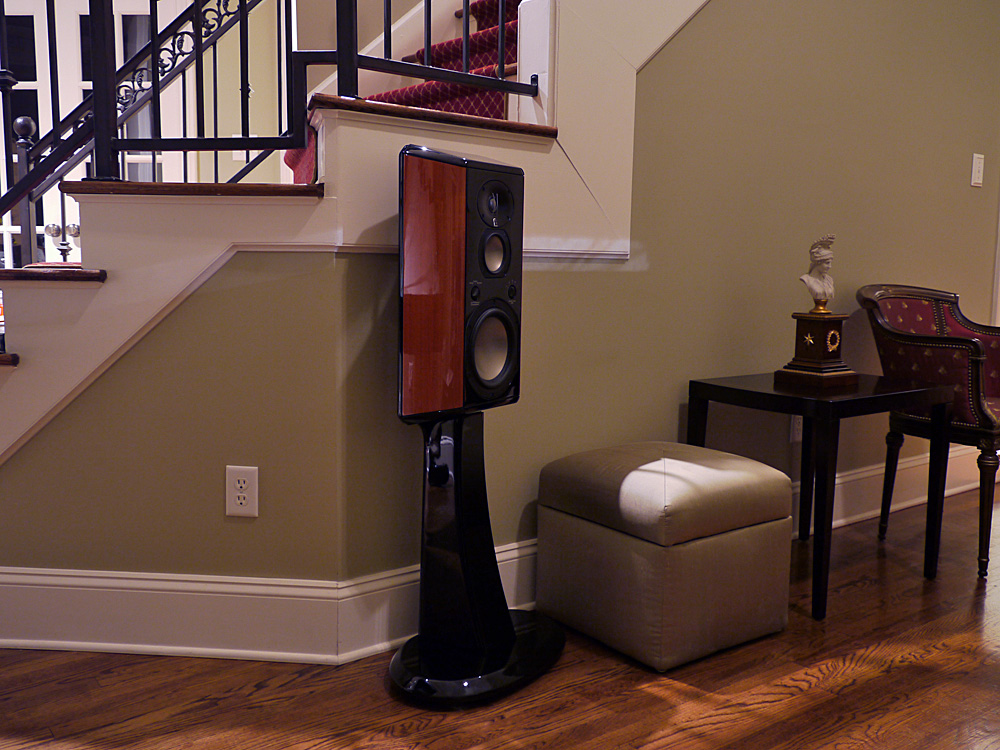 Right surround:
speaker wire not to stealthy here, too many nooks and crannies.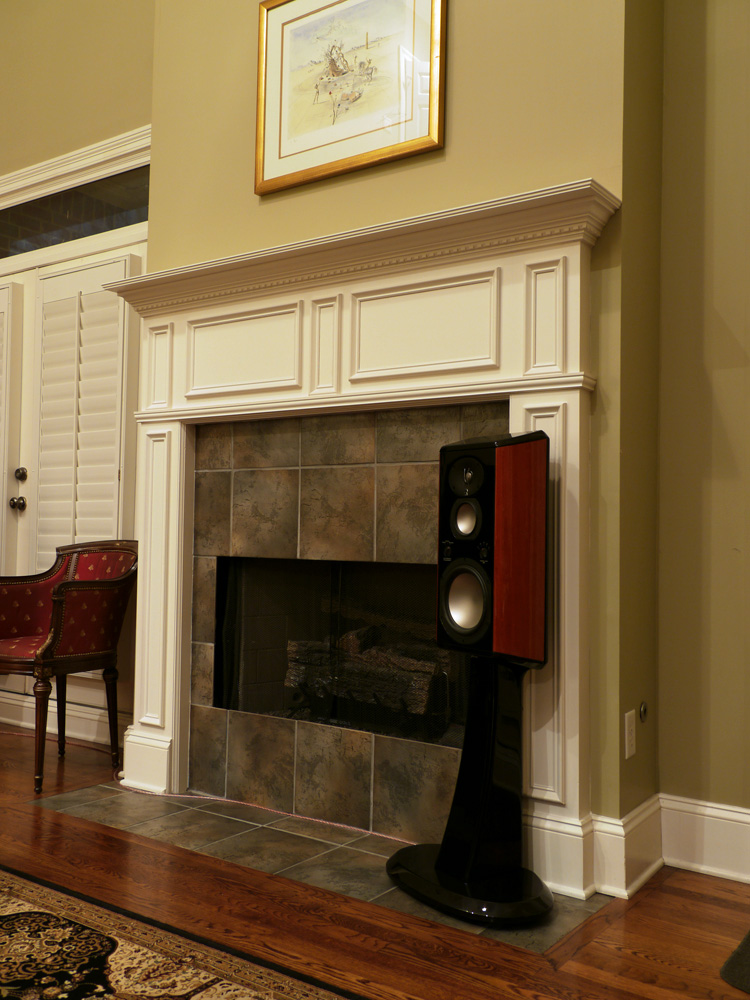 World's most powerful receiver, the SC-09TX aka Susano: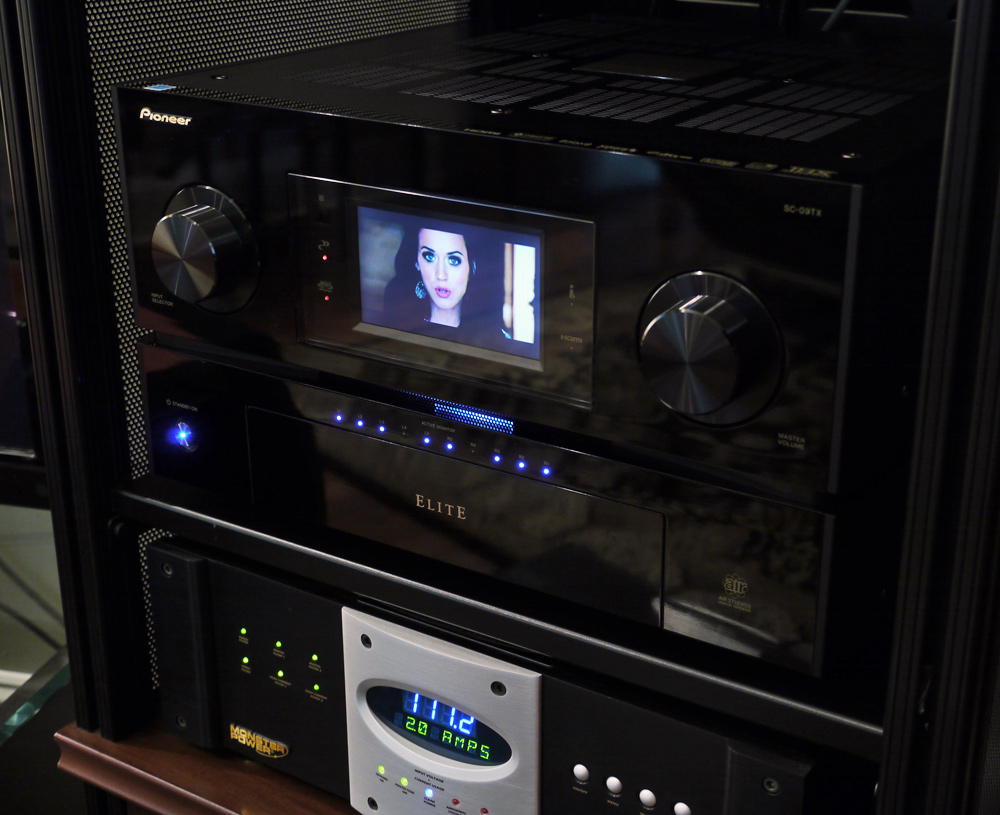 The most common question I receive is, "What's that thing on the ground?"
Answer: Monster Cable Signature Series Voltage Stabilizer AVS 2000 resting on Sound Anchors custom amp stand with casters.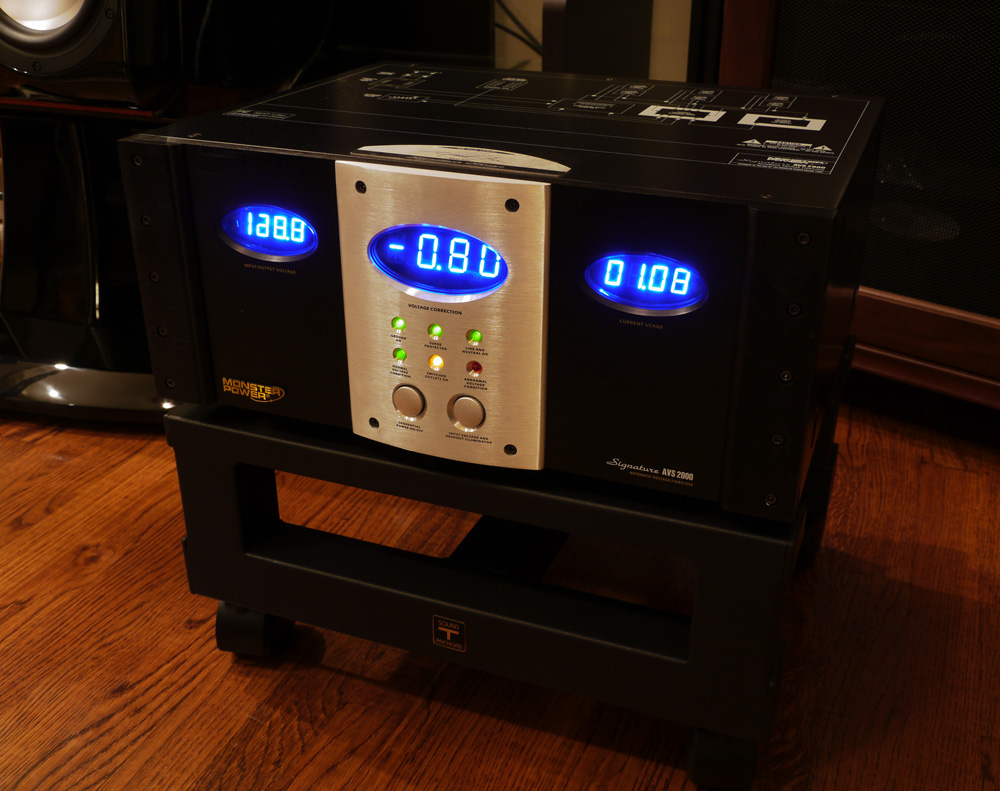 Aerial shot with grills attached:
Can you find the iPod? lol