Cheers Guys!
It's been a while,
but Summer is over here and it's time to prepare for Winter Hibernation in the man-cave.
Finally got myself a bar fridge so I dont have to run upstairs to the kitchen for re-fills/ice, it even came with a Bonus matching microwave for snacks/pizza etc.
A few Corona's left to kill off and I'm moving up to the higher octane anti-freeeze soon. Jack&Coke's and Grey Goose/Bombay Martini season has Arrived!
I also scored a freebie Kettle Popcorn machine, it was a demo unit in one of our showhomes
My first upgrades/additions to my Man-Cave in almost 3 years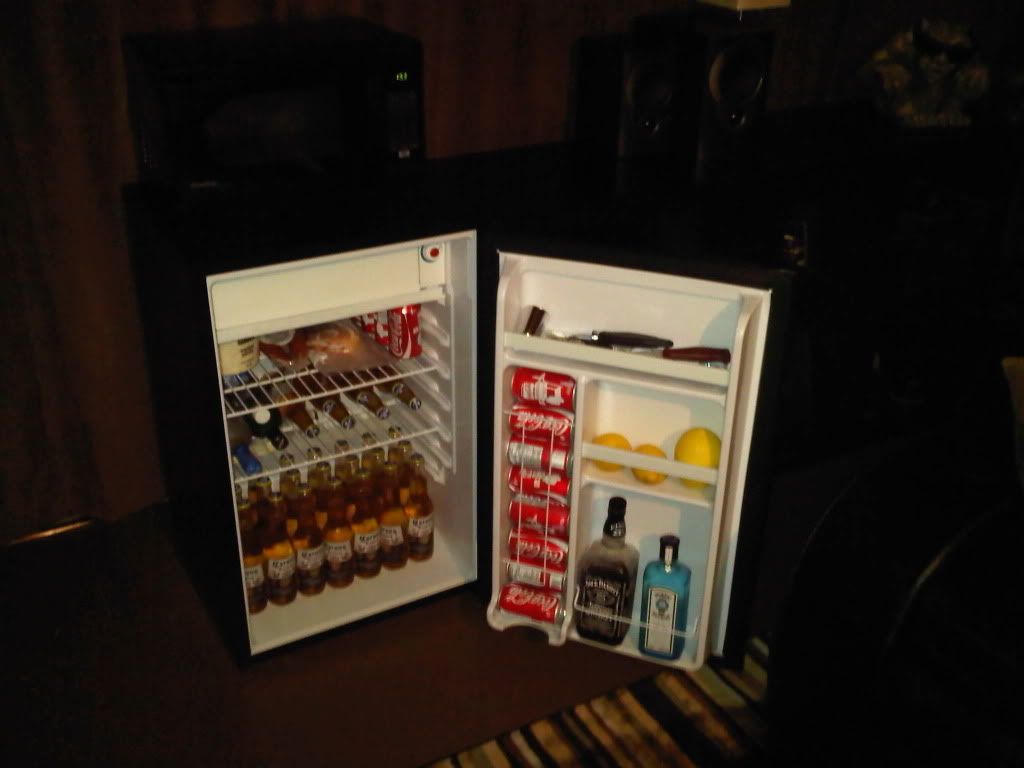 Martini corner, laptop and remote/controller storage
Oh, and I picked up a new 15" Velodyne Sub for half price to go with the pair of 12's I already had.
2000 watts of bass for a 2000 cubic foot room sounds,.... strike that , "Feels" just about right now.
Started in the left rear corner but eventually found it sounds best right behind my center seat.
Gives a whole new meaning to "Shaken not Stirred".
Started breaking it in right with the new Transformers flick as a shake down run, then the War of the Worlds
it only took a modest level -20 on my AVR, sub level set to 0, sub volume at 42 (out of 100) to peg my SPL meter at 110db