Senior Member
Join Date: Jan 2010
Posts: 221
Mentioned: 0 Post(s)
Tagged: 0 Thread(s)
Quoted: 15 Post(s)
Liked: 26
Page 2?
Shame on y'all.
Starting to get a little frustrated by both the price of whisky and the declining Canadian dollar. Will still buy whisky but have started tapping into the rum side of things as well:
Not that all of these are cheaper than whisky, but just looking for something a little different. I've had the Appleton Master Blenders Legacy for quite a few years and haven't cracked it. It costs about double now what I paid back then. The Pumpkin face stuff I've been curious to try and finally picked it up this week since I was flying through Calgary - same price as it was last time I passed through, but at that time the dollar was near par and buying it stateside made more sense. With the dollar tumble the pricing became more fair. I picked up a couple of the Diplomatico 2000 bottles locally - it seems we have the cheapest price for it and it's a good $30 cheaper than in Alberta, which is just plain odd.
---
Last edited by morgbug; 09-20-2015 at

01:02 PM

.
AVS Special Member
Join Date: Sep 2006
Location: Alberta, Canada
Posts: 2,291
Mentioned: 0 Post(s)
Tagged: 0 Thread(s)
Quoted: 12 Post(s)
Liked: 47
I haven't even stepped into a liquor store since June,
I totally cleaned up my diet and started working out again.
Feels pretty good on my waist line, and my bank account
.
But all things in moderation so I finally took a break from being "good"
and stopped by the booze store this weekend and was shocked to see some of my favorite Single Malt Scotch Whisky jumped from $70 to $100
. W-T-F???
So I ended up going home with a $32 bottle of Bulleit Bourbon ,
pretty good stuff for the price!
...after its gone I'm back on the wagon again until Christmas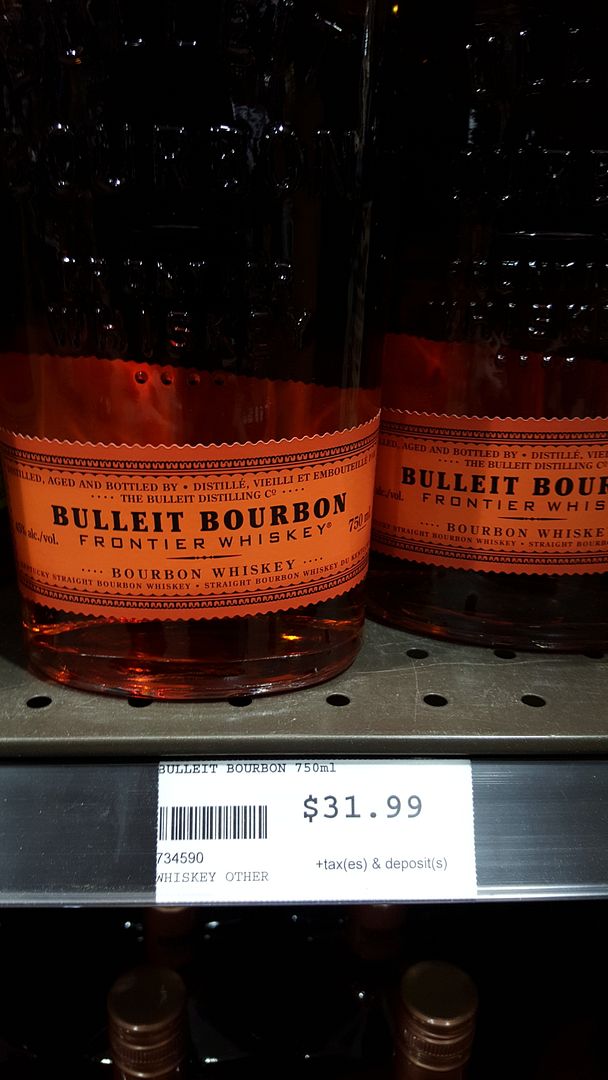 Finally finished off my new Garage,
just a little more landscaping to do yet then I'm done and ready for Winter hibernation.
---
My First Home Theater
...When a Kuro plasma still isnt enough, make your movie Experience Larger than Life with a Projector!
Senior Member
Join Date: Jan 2010
Posts: 221
Mentioned: 0 Post(s)
Tagged: 0 Thread(s)
Quoted: 15 Post(s)
Liked: 26
I don't know whether to congratulate you or weep openly. Honestly, I'm a little torn on the subject...
Nah, seriously, good for you. When I stopped drinking regular soda pop I dropped 15 pounds. I'm quite certain that stopping drinking liquor would do precisely the same. I just don't want to at the moment.
Curious though, what is your favorite single malt? And were I you, I'd blame the NDP.
I did pick up yet another bottle of Glendronach 12 y/o today though - bottle marked as bottled 2013 making it an 18 y/o whisky and that's darn fine value. Probably be the last one of those I find though, the remainder on the shelf were 2014 bottlings make them as promised by the label.
Posting Rules

You may not post new threads

You may not post replies

You may not post attachments

You may not edit your posts

---

HTML code is Off

---