Old
10-10-2008, 11:13 PM
-
Thread Starter
Senior Member
Join Date: Aug 2007
Posts: 212
Mentioned: 0 Post(s)
Tagged: 0 Thread(s)
Quoted: 0 Post(s)
Liked: 10
Looks like Monoprice is releasing a followup to the 4x2 switch they've been offering for a year now, though I can't tell if it's a matrix switch by the description. The Monoprice part number is 4920, and it's called the "4X2 PRO Series HDMI Powered Switch w/ Remote Controller (1.2b version)". No details at all
on their website
, but the price is the same as the previous 4x2 matrix switch.
Comments or thoughts? I may try this thing out and see if it fixes my non-anamorphic detection issues with my Oppo DV-980H. I don't need matrix switching, but it would be great if this thing solved all the problems of the previous switch AND was full matrix.
Advanced Member
Join Date: Dec 2006
Location: MA
Posts: 983
Mentioned: 0 Post(s)
Tagged: 0 Thread(s)
Quoted: 2 Post(s)
Liked: 10
Interesting - wonder if it has RS-232 control or addressable IR?
Old
12-24-2008, 10:25 AM
-
Thread Starter
Senior Member
Join Date: Aug 2007
Posts: 212
Mentioned: 0 Post(s)
Tagged: 0 Thread(s)
Quoted: 0 Post(s)
Liked: 10
Well, they released the specs and I'm not really sure why they call it "Pro":
HDMI 1.2b compliant
HDCP compliant
Supports DTS, DOlby, 7.1-Channel surround sound
Gold plated contacts for corrosion resistance
IR Remote Control included
Power supply included.
Display mirroring (not matrix)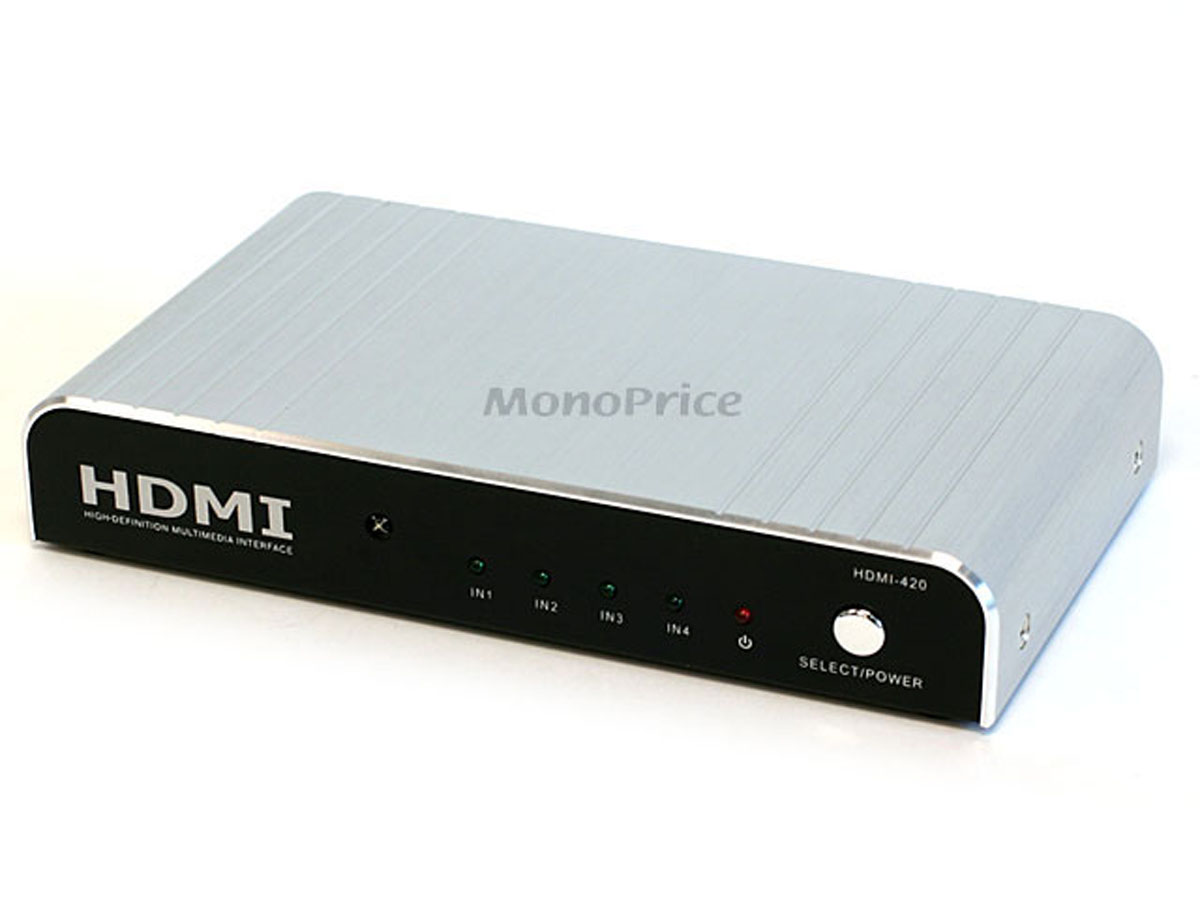 The enclosure looks nice (to some perhaps... it's a bit gaudy for me), but no pro features I can see. Not even HDMI 1.3. Pretty disappointing. Guess I'll stick with the 4x2 matrix I have now until something better comes along.
Senior Member
Join Date: Jul 2001
Location: Fort Wayne, IN
Posts: 321
Mentioned: 0 Post(s)
Tagged: 0 Thread(s)
Quoted: 0 Post(s)
Liked: 10
Posting Rules

You may not post new threads

You may not post replies

You may not post attachments

You may not edit your posts

---

HTML code is Off

---