Newbie
Join Date: Jul 2012
Posts: 4
Mentioned: 0 Post(s)
Tagged: 0 Thread(s)
Quoted: 0 Post(s)
Liked: 10
friends,
I tested some 3D photos that ALWAYS have problems with ghosting on the best Panasonics / Samsung Plasmas (including the model E8000 and Samsung PanasonicVt 2012 UT 30 and 50) also tested the LG Passive. I also confirm that I tested the projector from Panasonic PT7000 and had problems. Only the Samsung E8000 was a noticeable difference in quality over the other.
I bought an LG plasma tv 3d, PX950 and sold because, to me, ghosting, bothered me a lot.
I'll put the pictures, which none tv succeeded in removing the ghoting, and I would ask you, optoma hd33, benq, acer owners, to do this test. .
You will need a player of MPO photos or PS3.
I use the TriDef media player on the PC, but the most common and is easy to use is the PS3, which read that kind of pictures.
Let's go to the pictures and where problems arise:
MPO file to download:
http://i.3dporch.com/3o1P.mpo
or
http://3dporch.com/3o1P
PROBLEMS: If there is no auto focus adjustment, there is a problem of crosstalk / ghosting especially at the red horizontal line.
Besides the girl's face to ghosts in your own hair.
I marked location for easy identification
photo 2:
MPO file to download:
http://3dporch.com/prLN
http://i.3dporch.com/prLN.mpo
PROBLEM: Similar to above photo, now in white lettering with black background, appears almost two messages "What a wonderful world." There might be ghosts too near the hair, eyes, nose.
photo 3:
MPO file to download:
http://3dporch.com/semu.mpo
PROBLEM: Here's the top right corner a man with yellow jacket below the letter L, it does ghosting for both sides, right side is very clear, but the left side of his ghost falls upon the girl, which is confusing .
PHOTO 4: This photo is awesome to show your friends, it seems you can put your head in the hippopotamus mouth
MPO file to download:
http://3dporch.com/T2KI
PROBLEM: Near the butt in the middle left. his butt or the box has ghosts. or both.
---
Now I will test Killzone 3, a game that has problems with the ghosts in several tvs.
I hope that does not have problem with DLP projectors
Friends, continuing the description of the problems I've seen so far not be resolved in any satisfactory way tv (plasma or LCD) or LCD projector, talking about the PS3 and 3D games, especially the Killzone 3. I think that is the parameter test of how to deal with the problem of crosstalk.
I stress that the problem is not the game itself, Motostorm, Uncharted 3 , God of War HD COLLECTION has the same type of problem, sometimes up to similar intensities, but the color palette of strong Killzone 3 helps to detect the ghosting / crosstalk.
http://www.youtube.com/watch?v=smZPNSFVlpM
Killzone 3 / STAGE: Six Months On - Part 1: Jungle Valley
  TESTED VIDEO: time between 1:57 to 2:15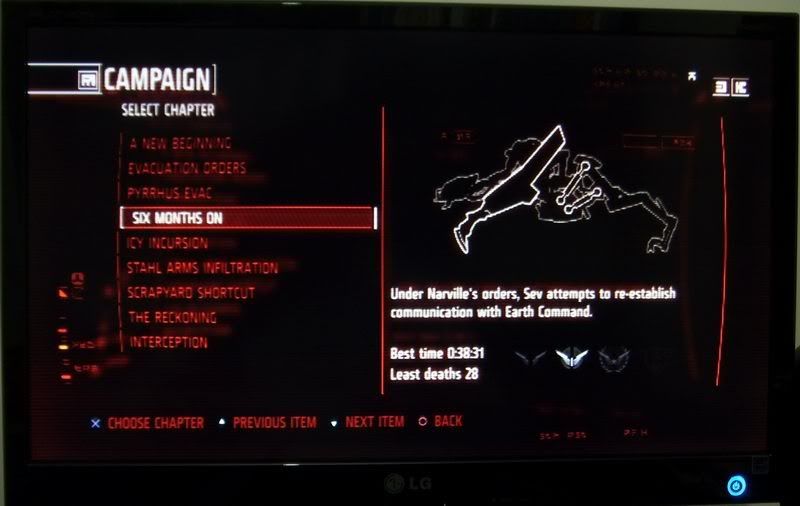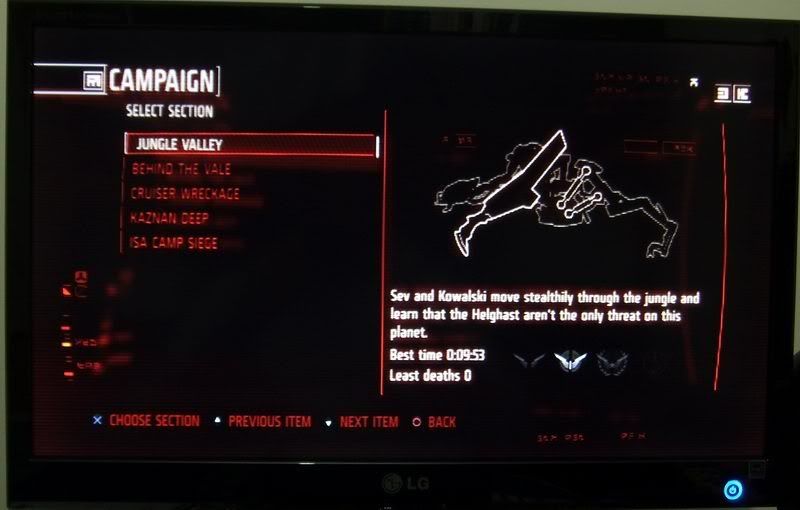 inside the cave when the cutscene ends, crosstalk appears stronger at the edges of the cave, the soldier's fingers and the tip of the gun.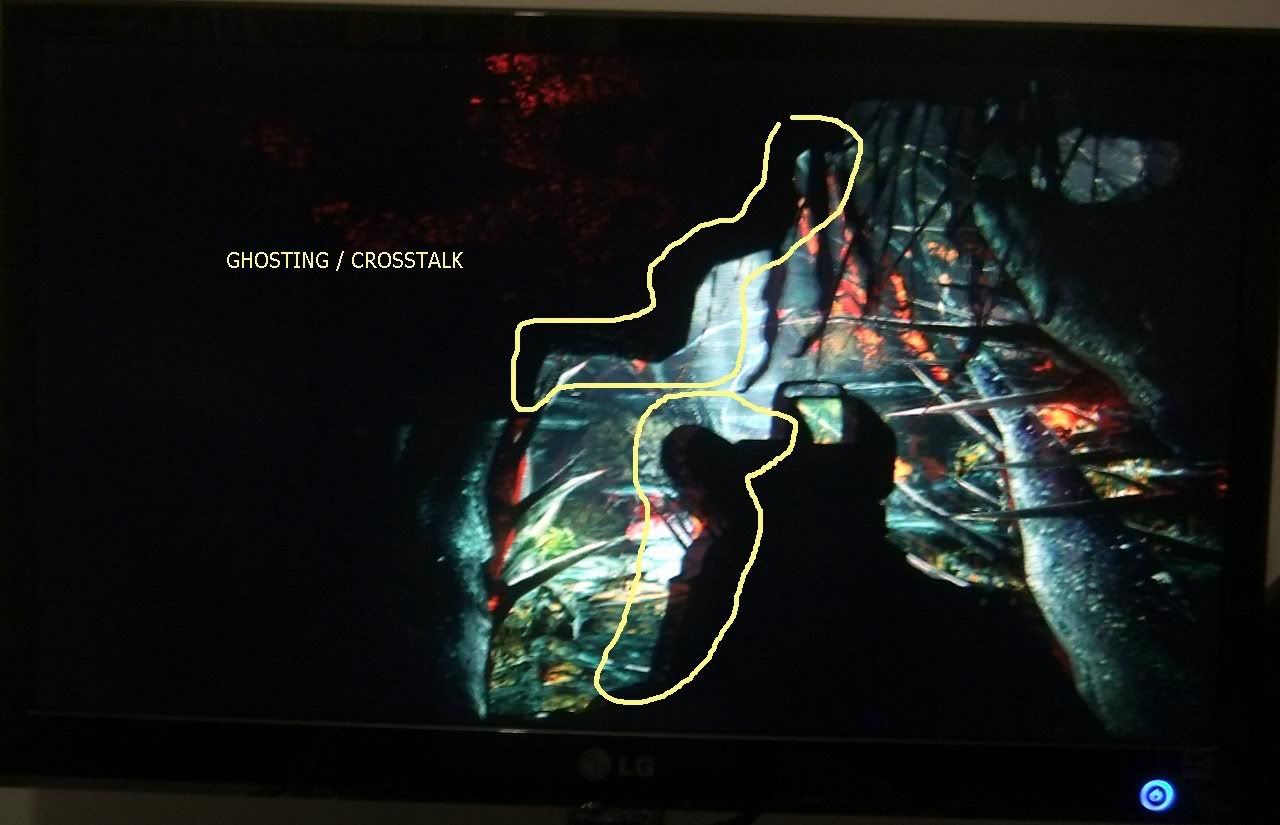 then follows the photos,soon after leaving the cave and looking around in the dark parts of grasses in yellow, or looking at the scenery around
note that always happens ghosting/ crosstalking in trigger finger, the yellow grass or even at the edges of the hills.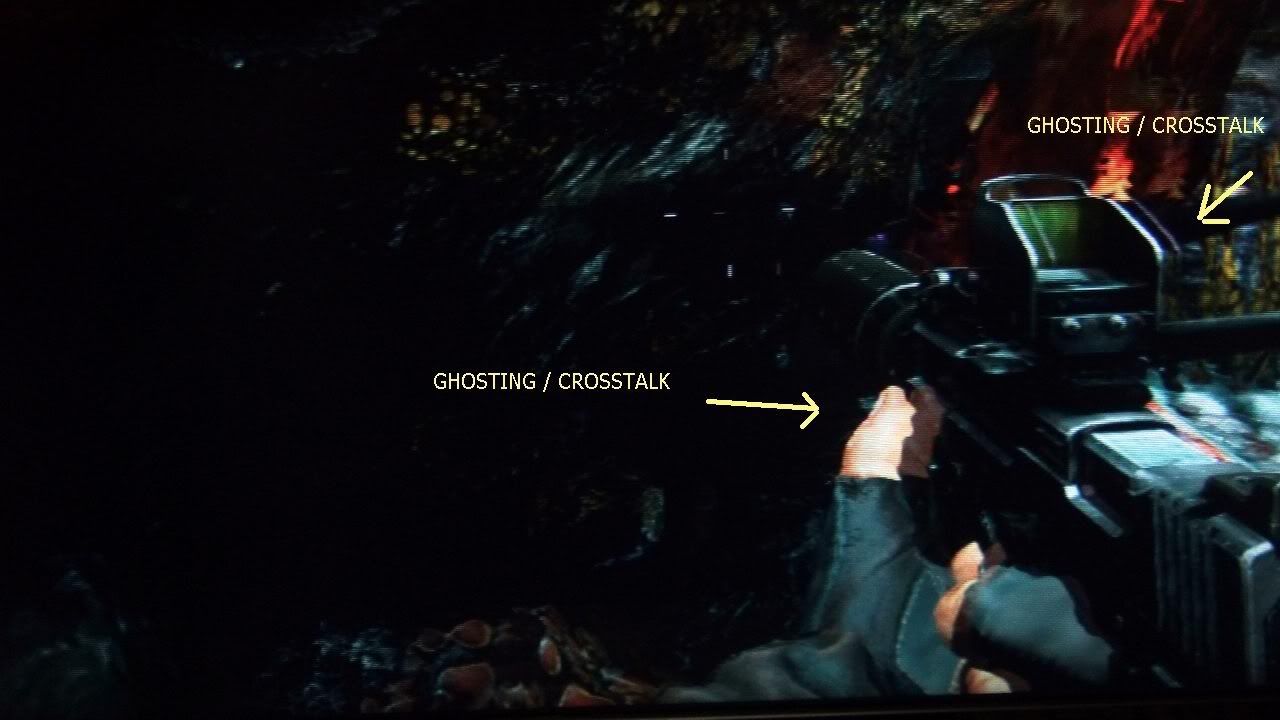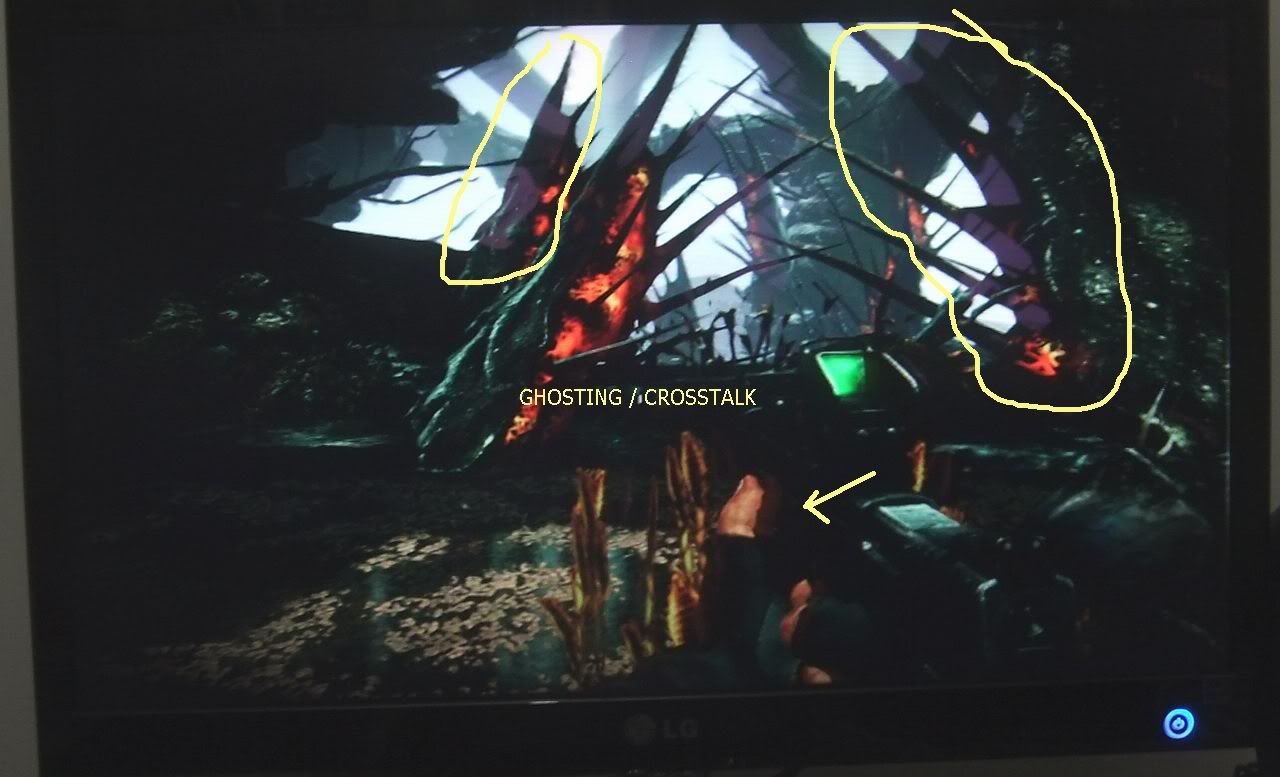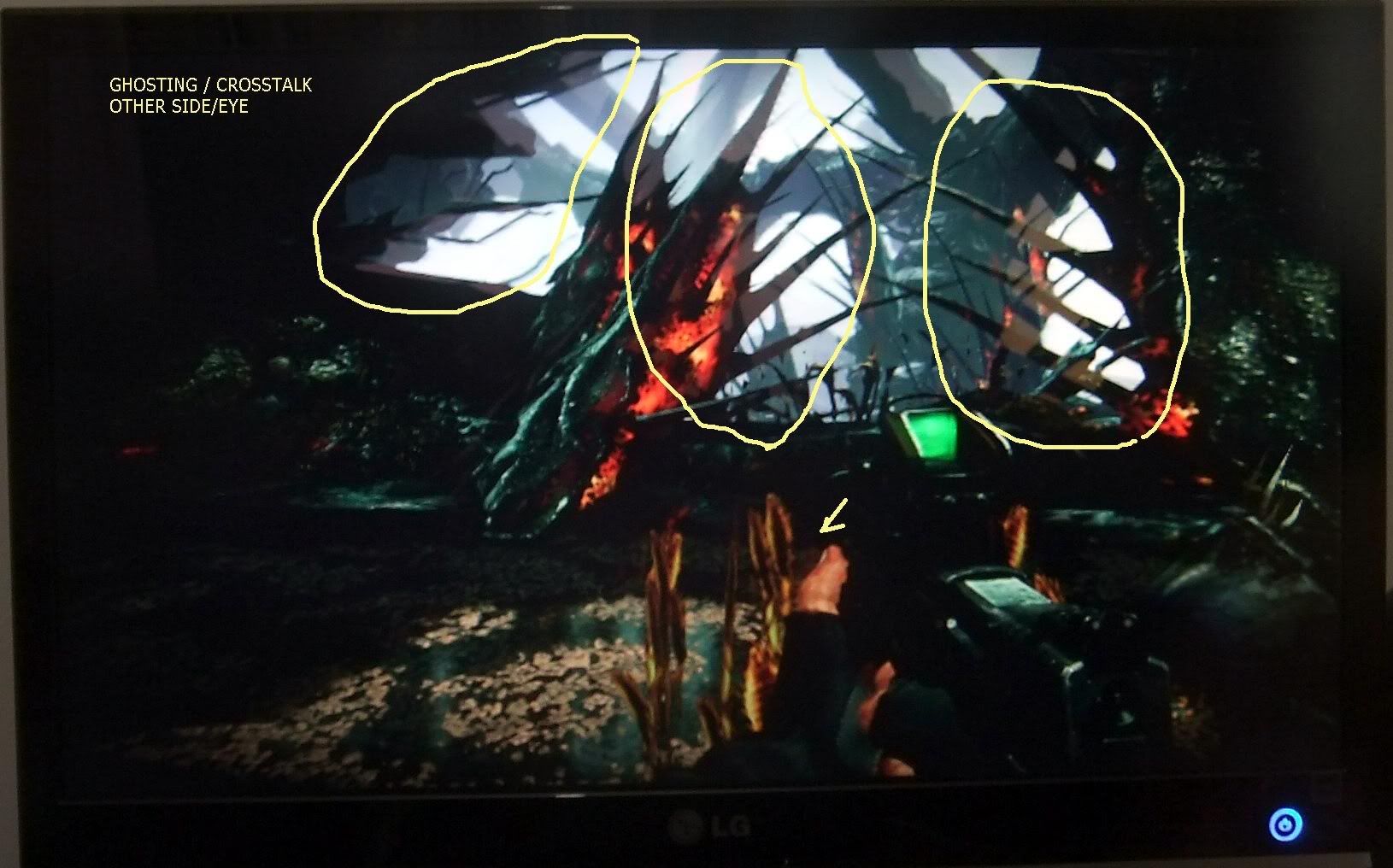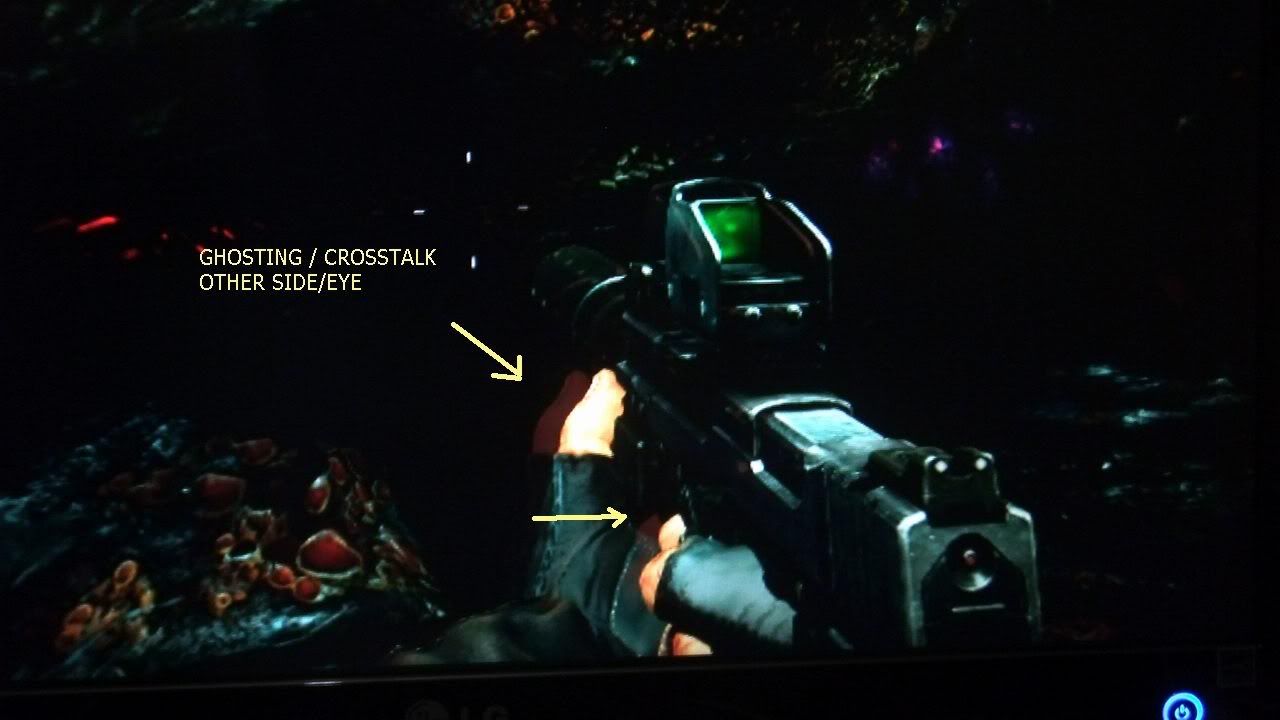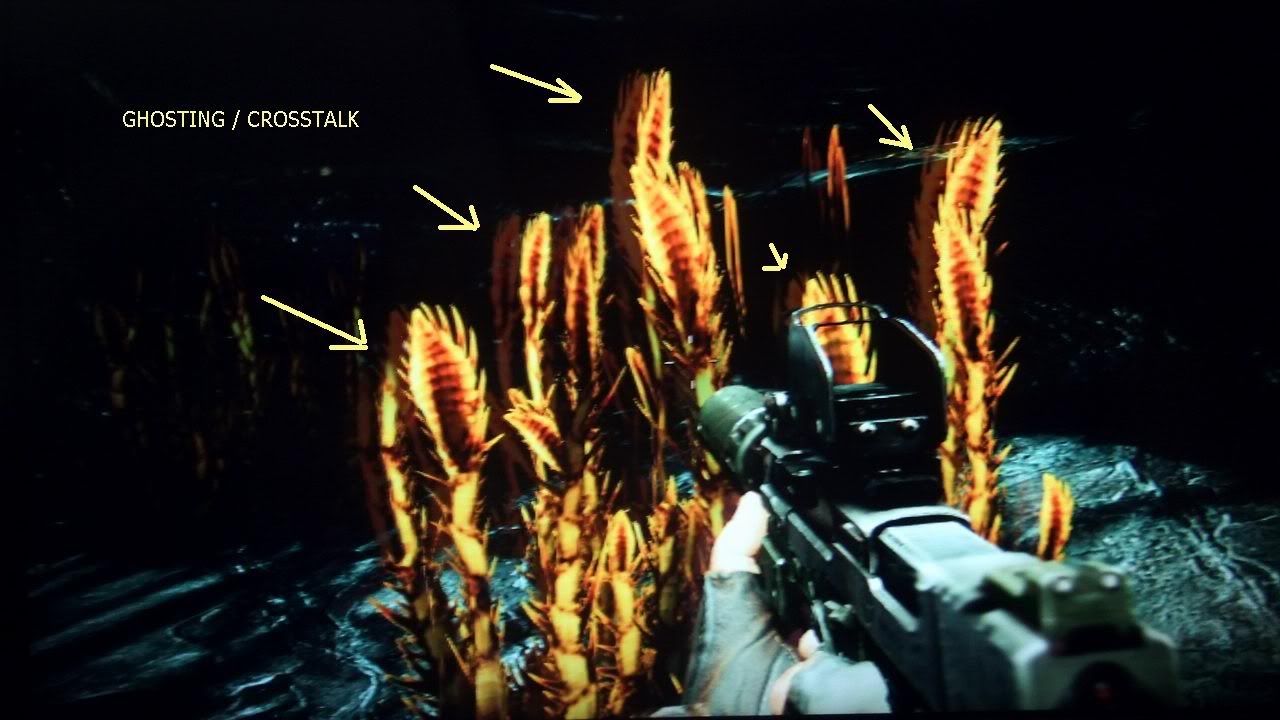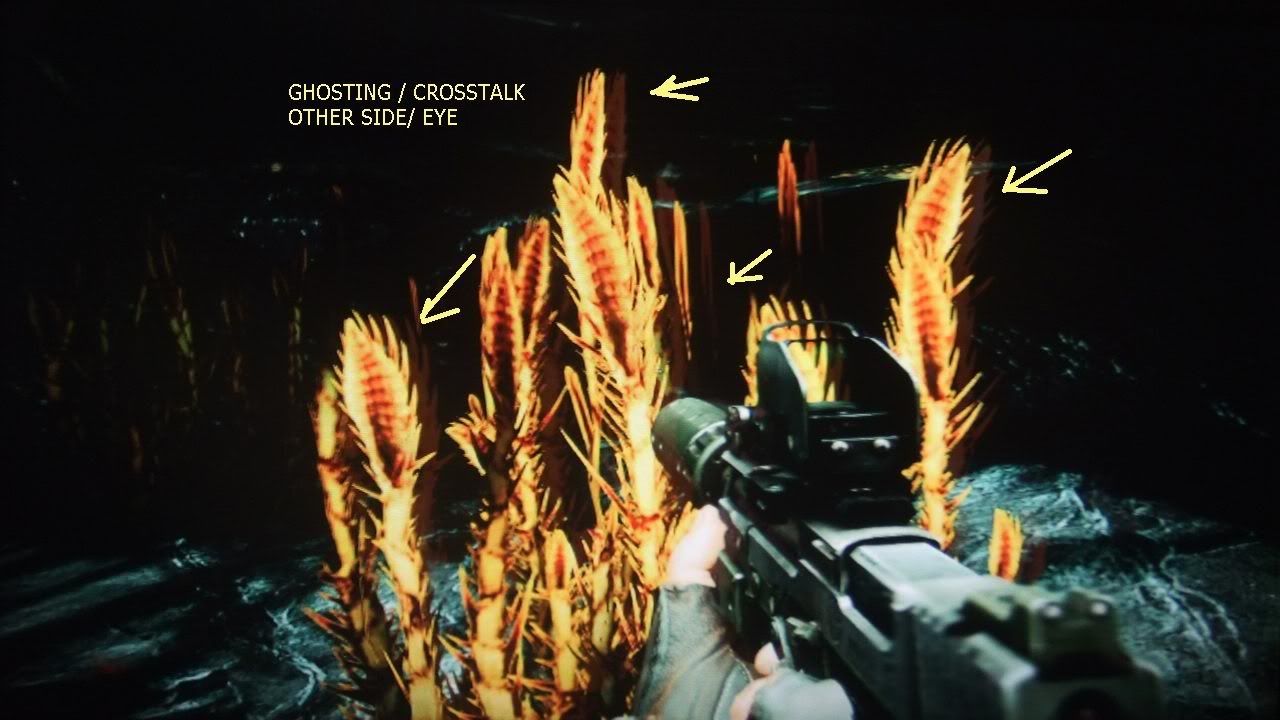 Note that as I can not take a picture with the crosstalk / ghosting on both sides, I took through a lens, and then the other. The test is on a monitor LG passive, but the same result with lower intensity was found in plasma TVs, with little difference in projector Panasonic PT7000 what displeased me very much.
And finally, easy to test, the target on a black background. (Right side)
I bought a plasma TV that several reviews saying that almost did not have this problem and it was a deception.
The big reason and that many of these reviews are made ​​by people who watch a cartoon or film and evaluate them only. Movies scenes are too fast, are not a test of fire as are in pictures or games.
I ask the community to help unravel this mystery
I ask users to test and say how is this problem in your projectors, I think of buying an optoma hd 33.
sorry my english.
Hug everyone!
Member
Join Date: Oct 2011
Posts: 95
Mentioned: 0 Post(s)
Tagged: 0 Thread(s)
Quoted: 2 Post(s)
Liked: 11
My 2cts:

I own both a Panasonic Plasma 3DTV and a Optoma HD33, The Panny ghosts in almost every game with depth above 30%. I ussualy increase convergence so the 3D effect is still pretty good.
The Optoma hardly has any ghosting, and the depth is amazing. The problem I have is the Optoma sits in my living room which is fairly bright. Apart from the fact my family doesn't appreciate me gaming every night in the living room, I can only use the PJ after dark. The lamp is quite bright, but the shutterglasses flicker a great deal when light enters the room.

If you don't want any ghosting in games, go for the Optoma, or a Nvidia Vision supported monitor (unfortunately they don't come any larger then 27"). But be aware each choise has it's pro's and con's.
Senior Member
Join Date: Jan 2006
Location: Rochester MN
Posts: 457
Mentioned: 0 Post(s)
Tagged: 0 Thread(s)
Quoted: 2 Post(s)
Liked: 14
DLP is the best tech as of now with 3D in the lack of crosstalk. Optoma HD33, Acer H9500BD and W7000 for the 1080P 3D , Optoma GT750 and Acer H5360 720P 3D. And for TV's Mitsubishi DLP sets. Mitsubishi has a DLP projector that does 3D but they did their own glasses to improve brightness, but reports said ghosting. Been awhile since I read on it so may have been improved on.

I have a H9500BD if I find time I will try your photo's on it. Not likely to happen for a few days.
Posting Rules

You may not post new threads

You may not post replies

You may not post attachments

You may not edit your posts

---

HTML code is Off

---