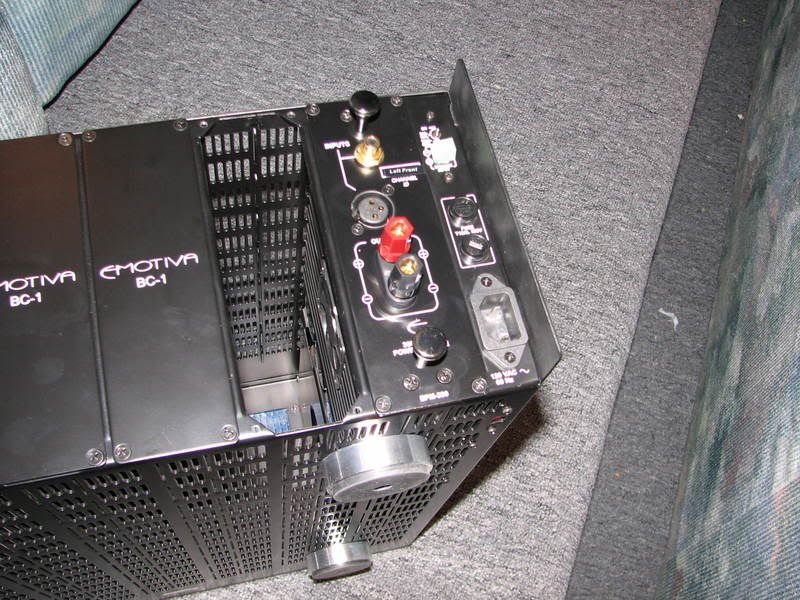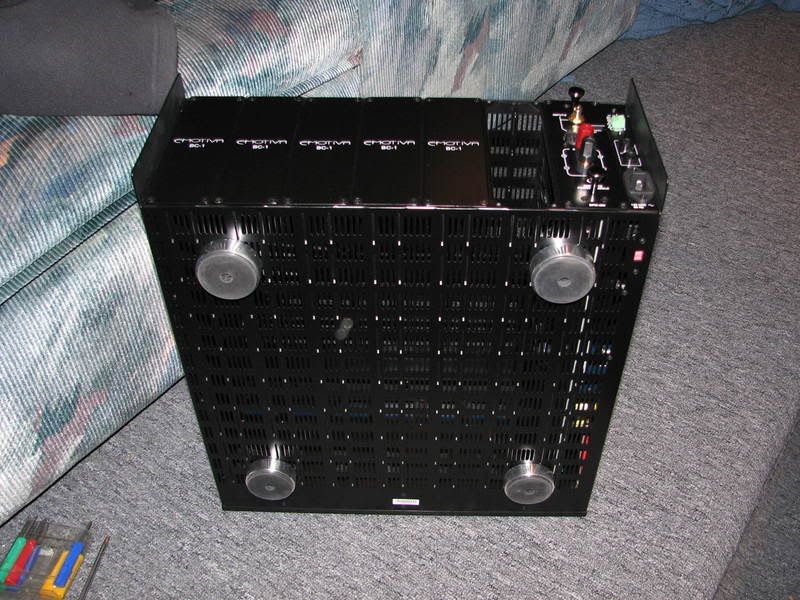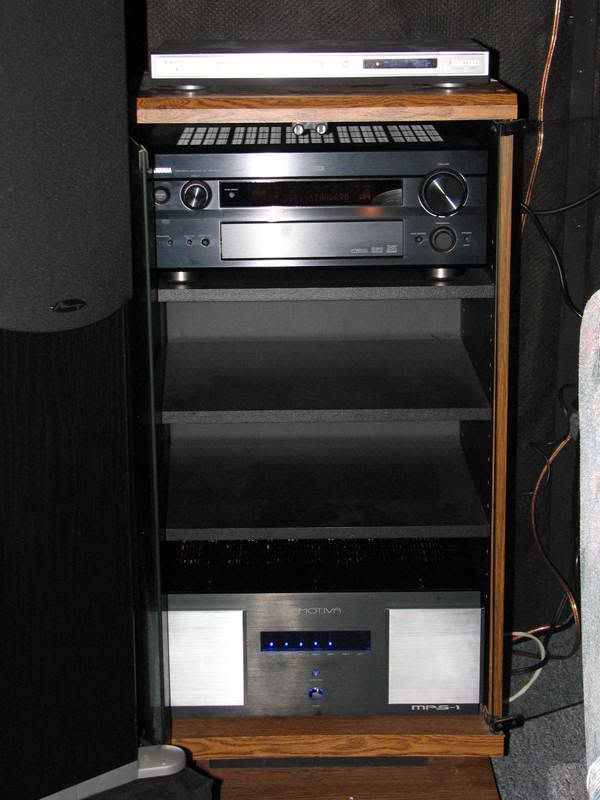 Some of this is from another post I made on the Klipsch forums
Hey James, Detroit...lol, sorry had to spend some time with it last nite(about 5 hours) to get an early assesment. First thing I noticed is an overall much fuller sound, drums and bass lines are much more pronounced and well defined. The yammy used to have a problem where the LF channel would not come up evenly with the others, especially noticeable in 2 channel listening and concerts etc, it was always too low( i'm pretty sure), now the imaging in 2 channel is much much better, soundstage was good before now seems to be wider. Overall response is amazing, everything appears much smoother especially when you really give it some serious cranking. Also noticed with some tracks, the whole soundstage seems to rise up way above the speakers( really weird actually the first time it happened). Put on Norah Jones, "feels like home", and I have to say that this disc always sounded great, but OMG, you want to hear the dynamics of this is a thing of beauty, her voice is like you are in the studio and when the piano comes in , its hard for me to explain I'm obviously not a reviewer, but it just seems to fill the room and your whole body with each chord being struck by the hammer.
My wife says it puts a smile on her face(she loves Nora) and its really rich, lol.
As of note, the usual crap sounding Cd's still sound like crap, if in fact its possible ,even crappier...
Movies...some of this from another post i made on the Klipsch forum
Fish, yes I totally agree with that given my limited experience with the MPS1 so far. The first thing that grabbed my attention was the super heavyduty build quality and precision with how it was designed and made. This is one serious bad a** amp is all I can say.
Watching (listening) to LOTR last nite was just simply out of this world, my old Yammy was really good or so i thought but the difference is really quite alarming. As you all know, there are alot of soft passages and then huge peaks in power, this is where I noticed the biggest difference, it is obvious that the Yammy just plain ran out of steam and certain amonts of the soundtack were being lost in the fray. Again, bass respnse being massive and tight, one scene where the Orgs are advancing on the castle and those trolls are beating the drums was one of those holy s**t moments, also when the Orgs were winding up their catapaults and releasing their thunder was really awesome.
Anyway, so far all I can say is WOW, music is fantastic and the movie experience just went through the roof....lol, literally.
--------------------------------------------------------------------------------
Dedicated HT, 20'x15'.5", Sanyo PLV-Z5 PJ / 96" diag. Da-Lite CinemaVision screen, Oppo 971H DVD Player, Emotiva MPS-1 5x200wpc Amplifier, Yamaha RX-V2500 pre/pro, Klipsch RF83 Floorstanders (fire breathing monsters) LOL.,Klipsch RC62 Center.,Mirage OM260 floorstander surrounds,Polk R10 rear surrounds, Paradigm PW2200 Sub (teeth rattler)