Pros: Picture quality, black level, extremely accurate color and grayscale, design
Cons: Price, weight
Introduction:
Having owned multiple high end displays, all from full array back lit LED's to plasmas and most Panasonic's since the 800U minus the V10 and VT50 I was very excited to get my hands on the ZT60. Having and still currently owning a 65VT30 and a Kuro KRP 500M I had lots to compare it to using the 2 aforementioned displays as reference for it's performance to gauge the ZT60.
Features:
First off feature wise this display has a fair amount of features. Most of which I can say I will not use though that did not keep me from testing them out. The ZT60 is what is considered to be a smart TV. Providing features such as multiple apps that range from internet streaming video services, games, and web browser. As well as connectivity to devices such as exercise equipment, and a new direction of touch with a optional touch pen (sold separately). The ZT60 also supports video calling via skype with OEM or aftermarket camera (sold separately), Built in WiFi, voice control via the included touchpad remote, and 2 pair of battery operated active 3D glasses, among other goodies. The ZT60 does not have a built in camera unlike it's younger sibling the VT60 unfortunately.
One new item that is available is Smart Calibration via the VieraRemote2 app for iOS and Android. The app itself allows for mirroring content from your mobile device, control over the menus and a fairly in depth calibration option that will allow you to control the finer points of the display. I.E. Gamma, W/B, etc. The problem I found with this is it always reads as being flat, with the grayscale, and gamma, as well as showing the CIE chart as being accurate which is not the case. It's more of a toy and cannot take the place of a real calibration. It could also imho do more harm then good if someone goes into it thinking that it is correct and makes adjustments from the smart calibration interface.
Smart TV Functionality:
What is noticeable with the ZT60's Smart TV functionality is how fast and smoothly it navigates through these screens and applications. This was a much needed improvement from previous year models. It loads very quickly and extremely smooth. In prior model years it occasionally stuttered when entering apps such as netflix or browsing the store. This has been improved greatly and makes it feel less cumbersome. The apps seemingly though have not changed and they unfortunately are still missing some items that can be found on other manufactures products which is likely due to contracts and deals between said manufacture and content providers. Ex. HBOgo. Though other favorites are still available such as Hulu, Netflix, Crunchyroll (high recommend if you like anime), CinemaNow, etc.
Whats in the box:
Upon opening the ZT60 you will receive a nice little booklet that gives the background on the products manufacturing process as well as a note from a Panasonic President of TV manufacturing. The book has a silver individually numbered stamp, which also appears on the back of the display. Overall a nice addition. 2 pair of battery operated active 3D glasses, standard no frills remote though it has a netflix button, and a touch remote that also allows for voice control.
Design:
The display itself has an all glass front, with a chrome trim around the bezel. Some like this chrome trim while others do not. I personally am a fan is it looks classy and stands out. The stand is a silver V base, which is extremely heavy. This is good because the display itself is pretty hefty weight wise weighing in at 90 lbs without the stand. The display has a optical output 3 USB ports and 3 HDMI inputs all of which are gold plated, as well as a ethernet port and some quick disconnects for component. The HDMI does support ARC though you have to enable the home theater mode which causes a few issues in my experience. I have found with some components within the chain not turning off, and a few other issues with powering on certain devices, etc. I would suggest if you want to get your web services etc over to your receiver use an optical cable.
Also a nice touch which I love is on every power up you are presented with a script font text that reads Studio Master Panel and in smaller text below that it says it in french.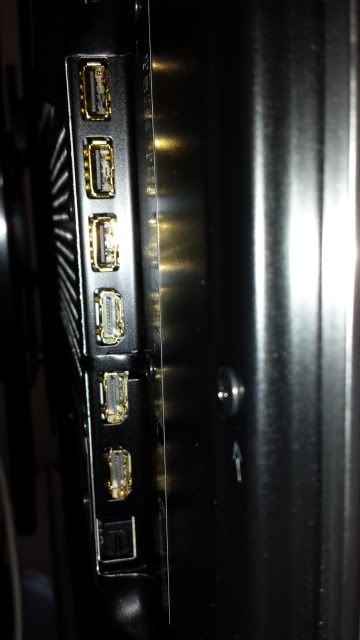 Setup:
After a standard walked through set up which walks you through the steps of setting up which is your default home screen, syncing the touch remote and 3D glasses, and connecting to the internet, your display is ready for use. The whole process takes maybe 5 mins give or take if you go through it quickly.
You have the option to have multiple start screens such as full picture or a lifestyle screen which give you certain items like apps and widgets such as clocks and calendars. You have several default options and can add more screens if needed as well as select which items appear on screen.
The menus (GUI) has been redesigned to match it's overseas counterpart of the EU menu. The menu itself drills down a lot and some items that I was familiar with in terms of location on my VT30 were lost to me at first as they were in a different location. Overall it has a much better look to it. Though I feel at times it gives you too many options. I personally would like to see less sub menus but once it is dialed in calibration wise you don't have much reason to go in there anyways. It's extensive either way and you should have access to everything you need.
Picture Quality:
Out of the box the display is very beautiful. The picture quality is rich, with beautiful color reproduction and motion. THX Bright room and THX cinema are excellent. You have several presets available to you. Vivid which is trash lets be honest here lol. Standard...meh, Home Theater, Cinema, EBU which is European picture mode for their broadcast, THX Bright Room, THX Cinema, and Custom. The only one which has full calibration control is Custom unless you go into one of the menu items and turn on Professional Mode (isfccc) which needs to be turned on in SetUp iirc (go figure it's there and not picture, but w/e). Turning this on nets you 2 more picture modes which is ISFday and ISFnight respectively though keeps the naming convention of Professional 1 and Professional 2 in the menu when selecting the picture mode.
The THX modes are fairly accurate out of the box, though I saw a hint of green. Not horrible by any means but a keen eye will notice this. I could honestly say that anyone whom buys this set and uses THX mode would probably be perfectly happy with the picture quality it delivers and wouldn't need to get a ISF calibration (but this is AVSForum and you know how we do things here
). Another point to note are the motion smoother options which is by far the best implementation I have seen of this feature. Weak gives a solid smooth motion without out giving you the soap opera effect. Though if you are a gamer it is important to note that enabling game mode disables the motion smoother. The display also appears to handle 24p movies correctly without any flickering in 96hz as well as 60hz.
Avatar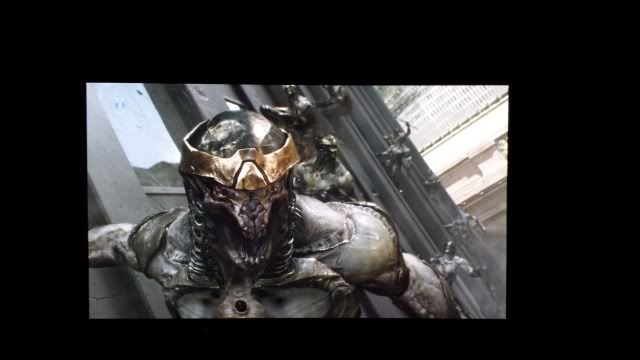 The Avengers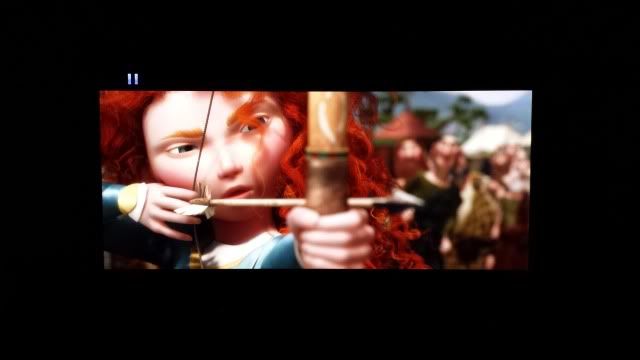 Brave
Setup & Calibration:
For set up I aged the panel 120 hours prior to calibration. During aging I inspected for dead pixels and it was flawless. I did find some vertical banding which as time progressed all with exception of 1 disappeared. The vertical band on the far right which is very faint and not visible on normal content remained. This also seems to be the trend with Panasonics in general, having that far right vertical band. This has been seen and reported on most sets they have released in the past few years.
For calibration I used ControlCal, ChromaPure, and Display3 Pro, as well as various test disc such as Spears and Munsil 2nd edition, DVE, AVSHD709, and several calibration disc made by our very own forum users. Gamut Calibration Disc is one I used quite often. This display is somewhat tricky to calibrate and it reminded me of issues I had with the VT30 mainly when it comes down to color calibration. Panasonic also for some strange reason has incorrect gamma presets when they are tracked with a meter. The Panasonics gamma preset tracks lower then what it is. IE. 2.2 = 2.0, 2.4 = 2.2 etc. Overall after several passes I came to a point where I was very pleased. The display calibrated to a final 33.4fL, using 10% window patterns. Attached you can find the reports.
It is very true that the display cannot get over 35fL in ISF modes during calibration. Though for my viewing preferences 33fL is more then enough for me. The display does will in the day with natural ambient light due to the strong filter, though the display really shines at night or in a dark room. Excellent shadow detail and color accuracy. The black level on it is very impressive. If I had my 500M right next to it a keen I could probably see the difference. If you were to walk between the 2 rooms where each display is and viewed the same content you would be hard pressed to see the difference. The only real downside to this display in terms of performance is brightness.
Shadow detail was impressive in many areas. Most noticeable for me was watching the Kuro Demo Disc and the 2013 DTS demo disc from CES. For gaming I have been checking out The Last of Us and you get every piece of detail. It is evident even on the menu screen with Joel and Elle's face, around Joel's eye, and in Elle's hair.
3D is very nice as well. Smooth with nice depth. It's 3D provides a consistent image with no brightness pops from which I could see. Crosstalk was minimal. I didn't spend a lot of time in 3D though honestly. One thing I did notice though is it lacks that brightness that you would get with passive or an LCD in 3D. I would suggest if one was interested in 3D and plasma definitely consider the ZT or VT as the 2D PQ is unmatched, though if you are really into 3D maybe give the F8500 from Samsung a look as the brightness on that thing is insane.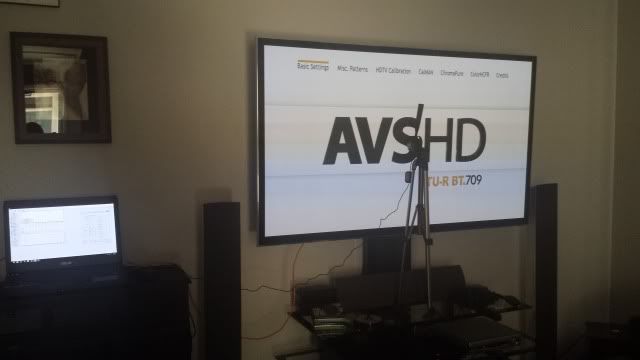 Closing:
The ZT60 is a damn fine display. One of the best I have owned next to my 500M and even then it trumps the 500M in other areas. In terms of just performance. You really cannot go wrong with this display. It delivers black levels that just are not available from other manufactures (unless you have a 101FD or 500M), color accuracy and motion that are only rivaled by a few displays. The thing though is it is all in one pretty package. It's just this package is pretty expensive. I couldn't recommend this display more. The only other displays to consider is a Samsung F8500 or VT60.
That being said if you need something with a nice strong filter that holds it's PQ in a ambient lit room with natural light, look no further then the ZT60 especially if you do the majority of your watching in darker lit rooms. If you do not need the strong filter save yourself some coin and get a VT60 again unmatched 2D picture in the aforementioned environment. If you need something that is comparable but need that brightness boost, look at the 8500. Either way You're getting arguably one of the best displays made in 2013.
Daytime Picture Quality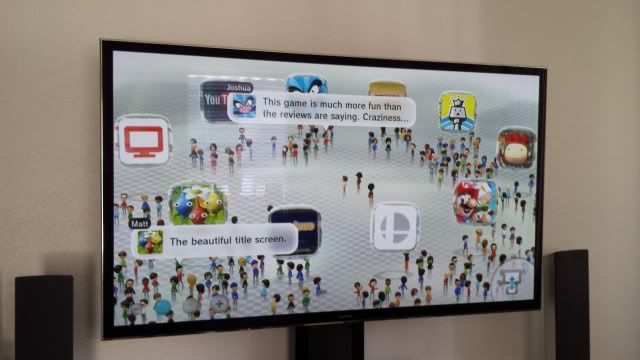 Wii U Menu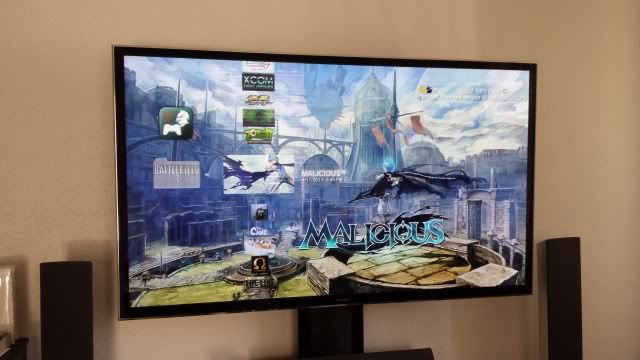 PS3 Menu
Night Picture Quality
Final Fantasy XV trailer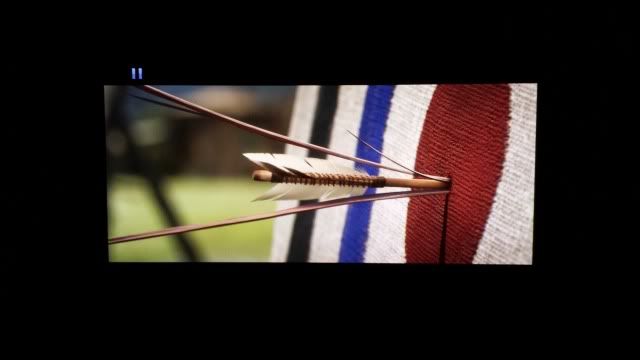 Brave
The Avengers
Below you can find the settings that I am currently using as well as some pictures. Enjoy!
**sources varied from PS3 to Oppo BDP 93** Pictures taken via Samsung ST550 and Galaxy S4**
Settings Model= TC-P65ZT60 - NA
Main
contrast 74
brightness 4
agc 0
blackext 0
color 51
tint 0
sharpness 0
wbhighr -8
wbhighg 0
wbhighb -7
wblowr -2
wblowg 0
wblowb -5
colortemp Warm 2
gamma 2.4
colorgamut Rec. 709
pnlbright Medium
c.a.t.s.Off
videonr Off
motionsmr Weak
CMS
r-hue -2
r-sat -3
r-lum -2
g-hue 0
g-sat -5
g-lum -2
b-hue 0
b-sat -5
b-lum -4
y-hue -3
y-sat -2
y-lum 3
c-hue -10
c-sat 0
c-lum 0
m-hue 4
m-sat 0
m-lum -8
WhiteBalance-10pt
stimuli level="10"
red -18
green 0
blue 36
stimuli level="20"
red 7
green 0
blue 5
stimuli level="30"
red 5
green 0
blue 1
stimuli level="40"
red 4
green 0
blue 2
stimuli level="50"
red 6
green 0
blue 1
stimuli level="60"
red 3
green 0
blue 0
stimuli level="70"
red 2
green 0
blue 2
stimuli level="80"
red 0
green 0
blue 2
stimuli level="90"
red 0
green 0
blue 5
stimuli level="100"
red 0
green 0
blue 10
Gamma-10pt
stimuli level="10"
gain -23
stimuli level="20"
gain -5
stimuli level="30"
gain 6
stimuli level="40"
gain 10
stimuli level="50"
gain 9
stimuli level="60"
gain 10
stimuli level="70"
gain 5
stimuli level="80"
gain 3
stimuli level="90"
gain -1
stimuli level="100"
gain 0
Brave
The Avengers
Final Fantasy XV trailer
Final Fantasy XV trailer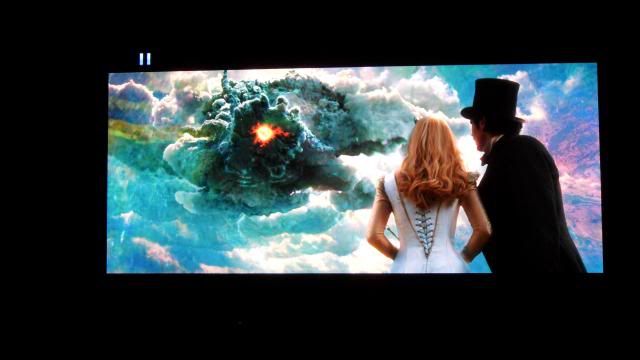 The Great and Powerful Oz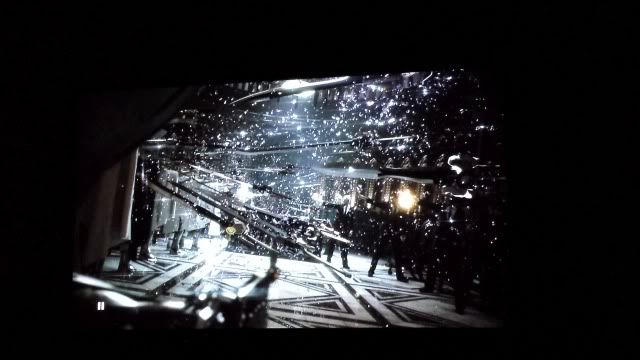 Final Fantasy XV trailer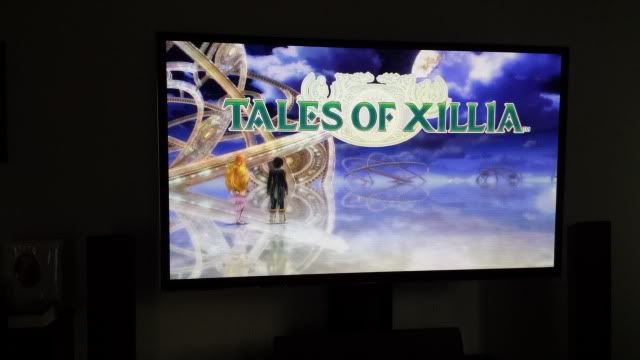 Tales of Xillia PS3
PS3 menu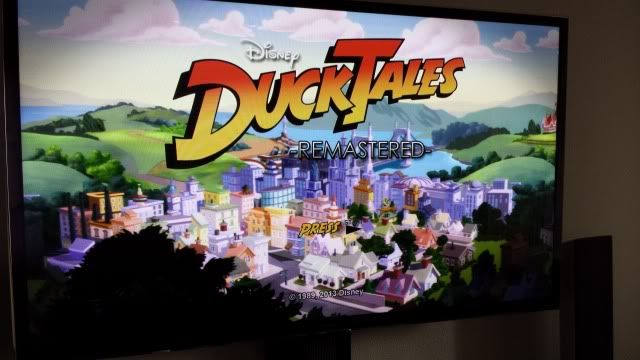 Ducktales PS3