Starting a new thread. I finally can post my pictures. We built our home about 3 years ago and left most of the basement for us to finish. We started by Dry locking the 2 walls. We also sealed the floor. We started the project last winter it was a slow process, but we did it all ourselves. It's a good thing my husband and I work well together. Here's where we started.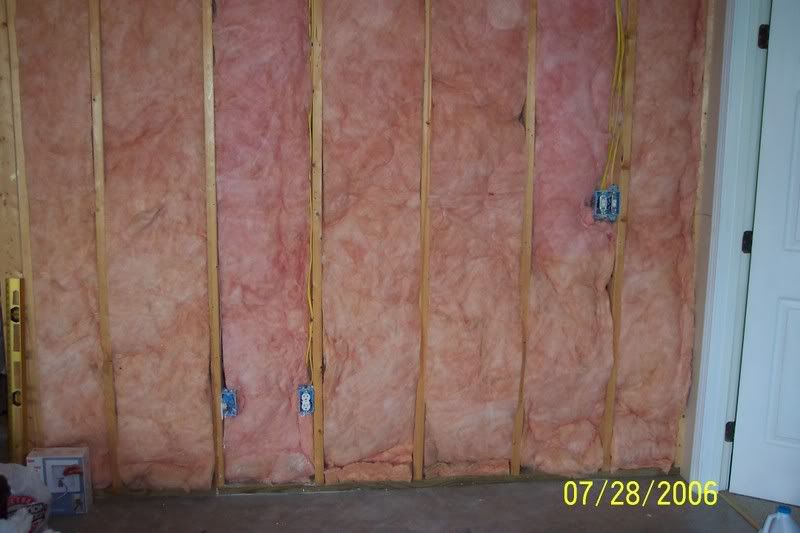 We started by wiring and plumbing. We brew our own beer so we wanted to have a seprate kitchen to brew. My husband likes to mark everything so all the stud, wiring, etc. any thing coming down the wall.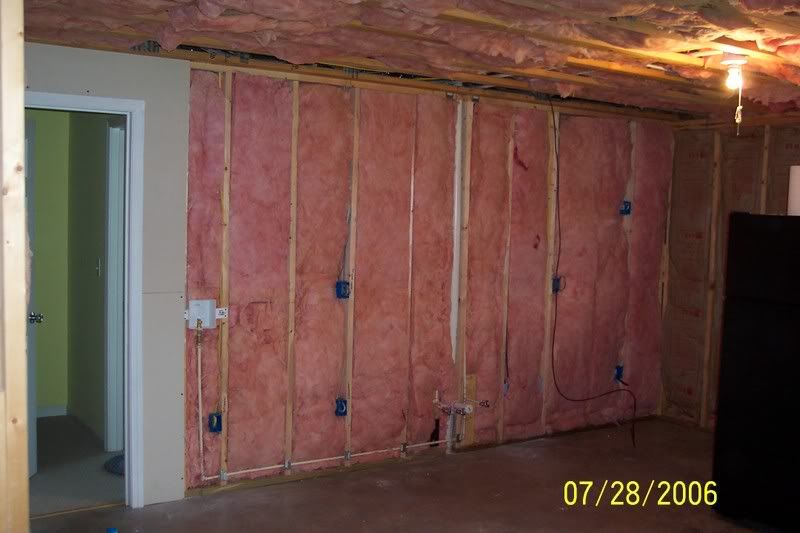 Ice maker plumbing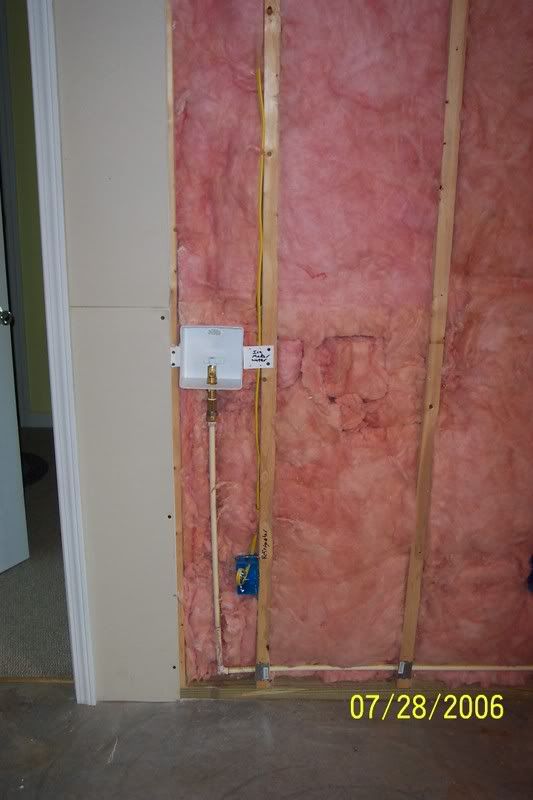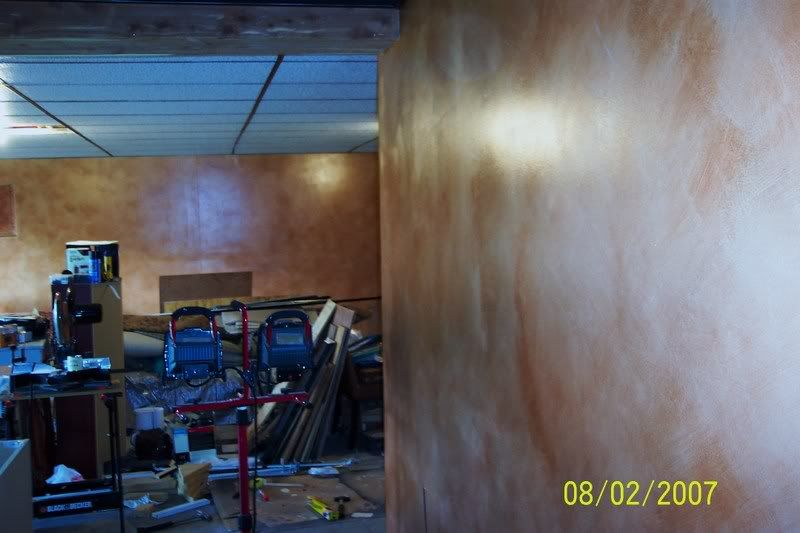 Didn't get the drywall in progess. We were learning as we went so it was was a big mess. Dust everywhere!!! The walls were a 4 step process. It was easy. You can also see the mess we had to work around. The ony this is if you mess up you cann't go back and correct it. You can see in the corner of this picture.
We painted the grids in the ceiling black to give it a little different look.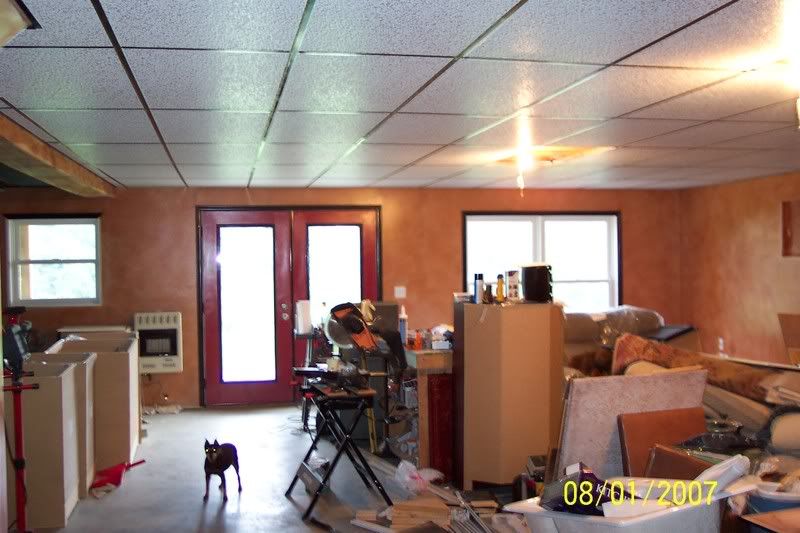 I painted the doors red and window frames black.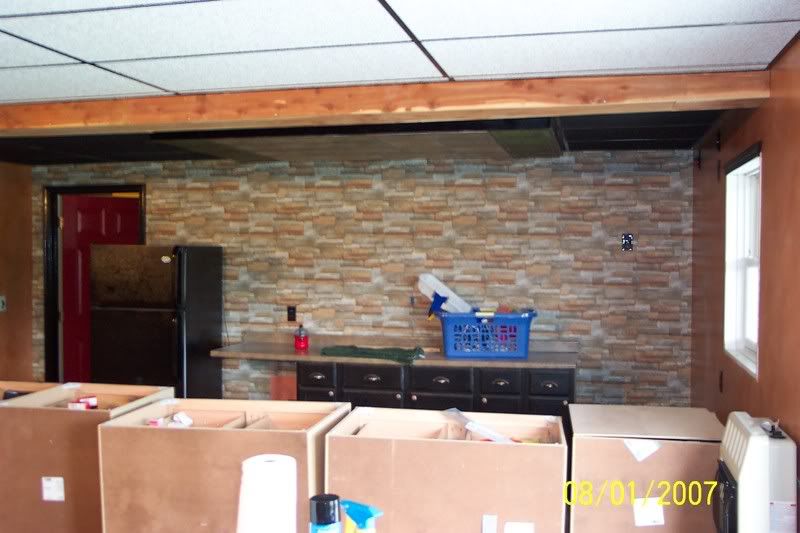 Painted the cabinets and you can get an idea of what the kitchen would be like. The back wall is wallpaper.
Dishwasher and stove in place somewhat. Getting ready to place the cabinets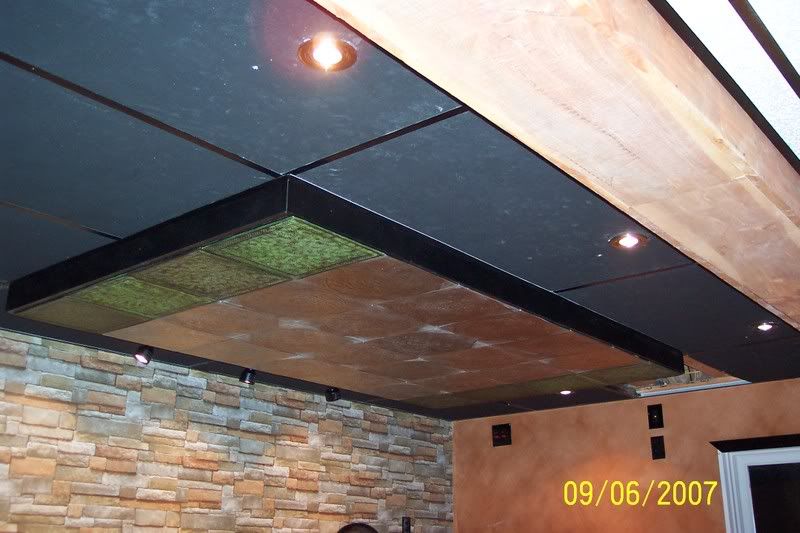 This is the area between kitchen and bar. We had found some tiles and built this drop down box and mounted them to it. Painted the ceiling tiles and the grids black to define the space. We made a cedar beam to divide the bar from the game room we planned it and used horse shoeing nails to hold it up.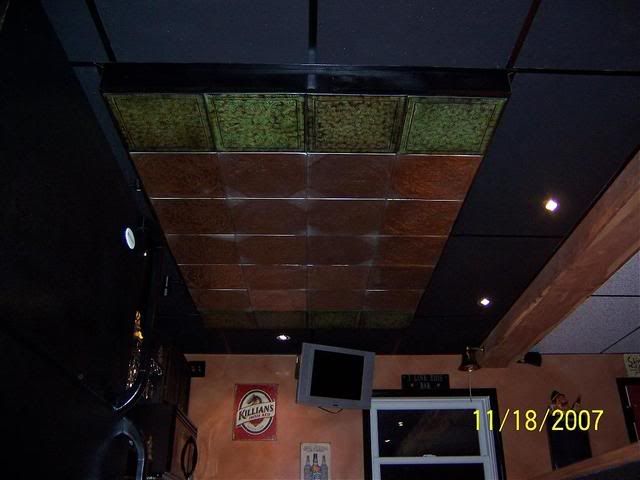 Spot lights were added to shine on the bar and tracklights for the back wall. TV and speaker outlets were place before drywalls which made thing alot easier.