Hey all!
I've been an AVS lurker for a few years and finally decided to register. I bought an older house a few years back with the idea that I would eventually finish the entire basement. So far I've completed 3 of 5 rooms and am ready to fully tackle the theatre.
I'm doing everything DIY except for plumbing as that still scares me
I'm about 2 weeks into the construction and figured I share some pics. I'm also hoping to benefit from the wealth of knowledge here at AVS.
Budget isn't a huge concern (I.e. I'll pick it up if I need it), but I'm currently planning on staying pretty lean.
I have a pretty good Onkyo 7.1 receiver + speakers gathering dust in the garage. Right next to it I have a Infocus X1 (old one with the Fujita (?) chip). I figure I'll start with those and upgrade later.
I'm trying to get this completed by my wedding date in September.
Room is Appx 12 x 20 with 7'2" of headroom.
Without further ado, here are some pics (sorry about the grain)...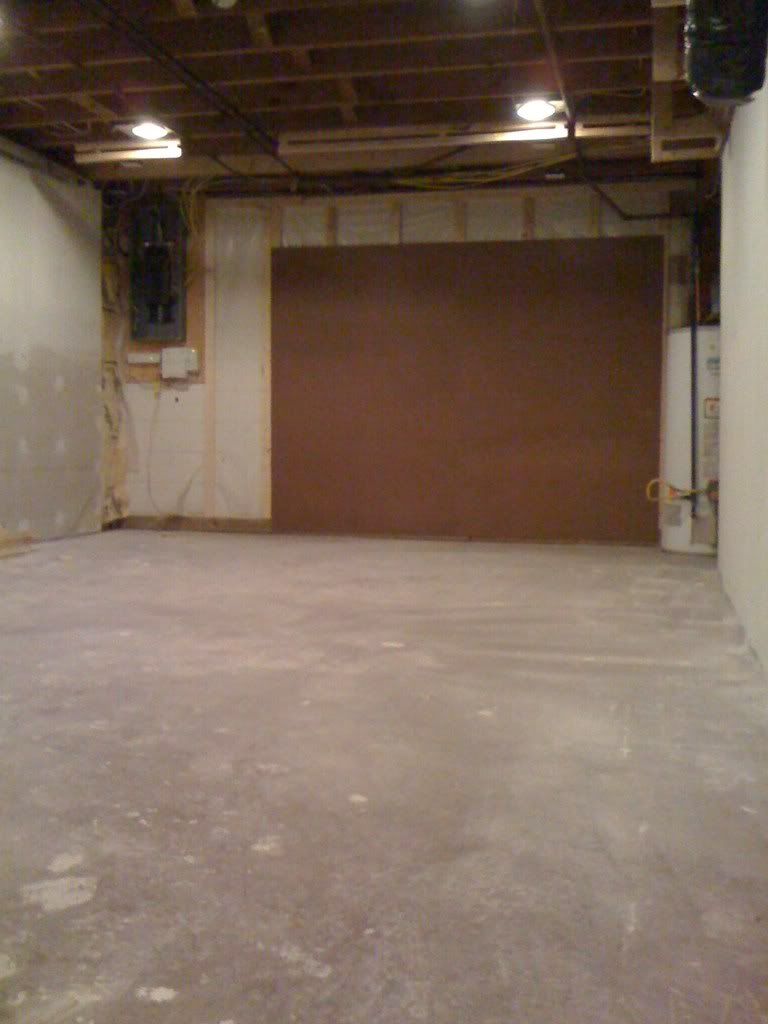 Back of room lookin towards future screen
Future Media Closet (entrance to room is on right)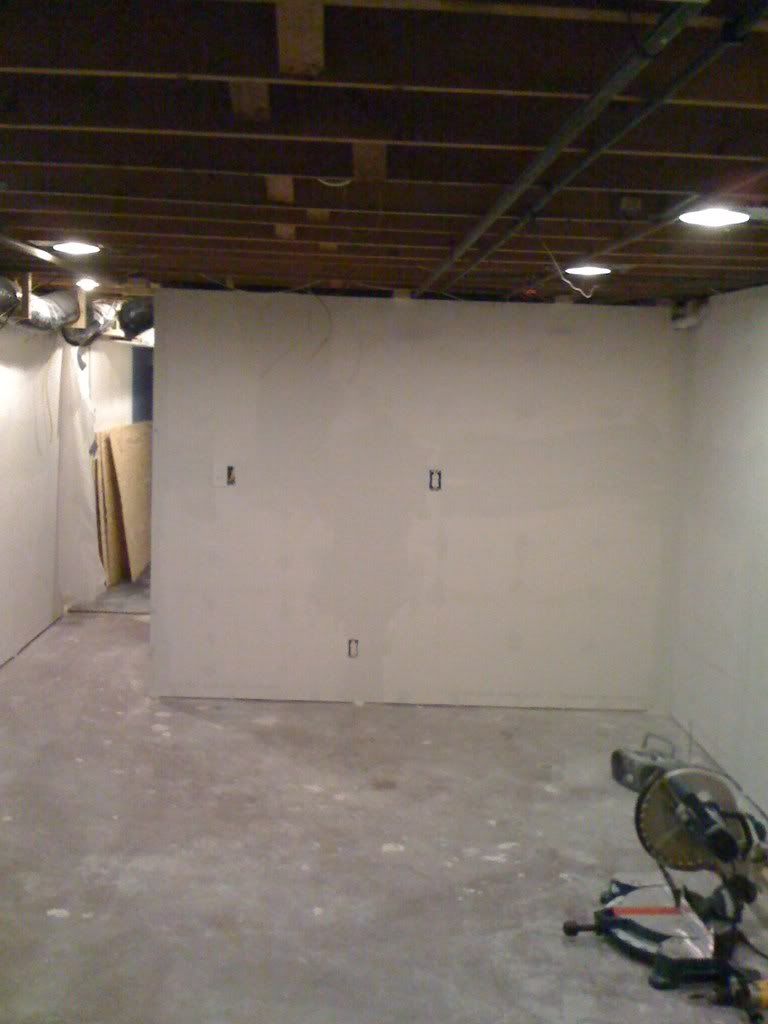 Looking out towards door (back to screen area)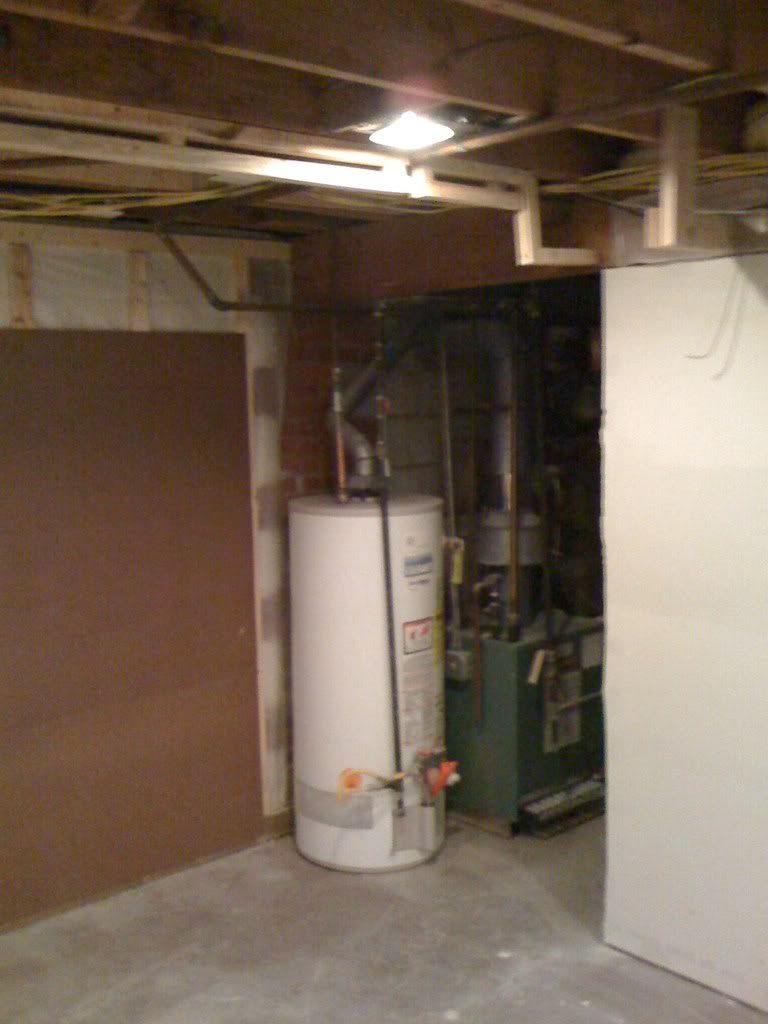 Hot Water heater (problem 1) and Soffits (problem2)