Made some progress last night. Need to get some velvet to get'er done. Hoping to find something at Jo-ann's this weekend, if not I have a couple of on-line alternatives.
So I got to assemble the basic structure. I attached the 1X4's to the horizontal pieces as I described above. Then I attached the vertical frame pieces.
The first side attached.
Other side attached and stood up to see how stable it was and get the actual finished height.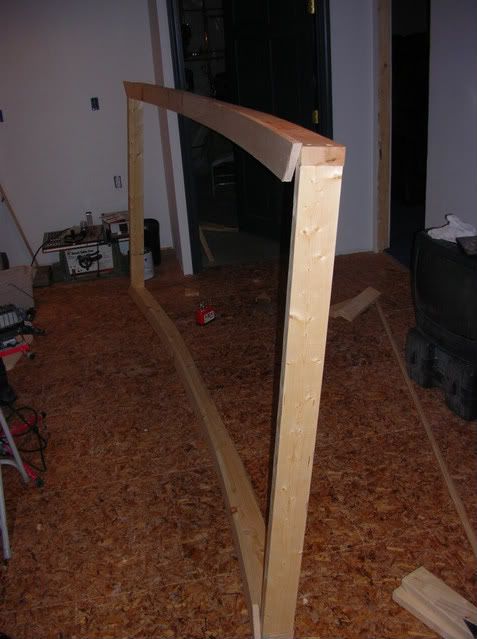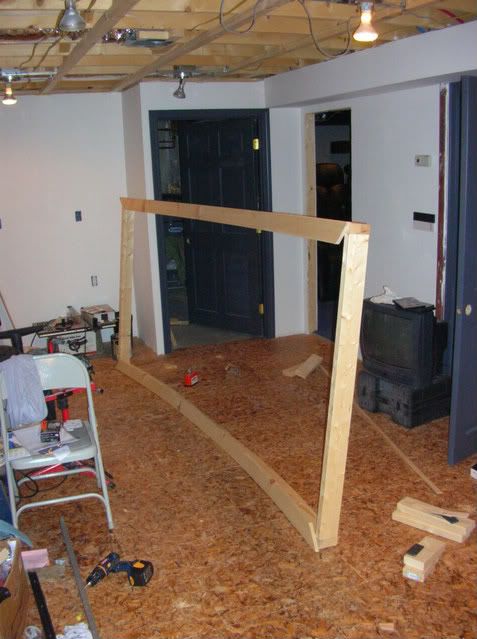 Laying back down with the side border pieces on. They are not attached as I want to get the velvet first so I can best figure out how to wrap.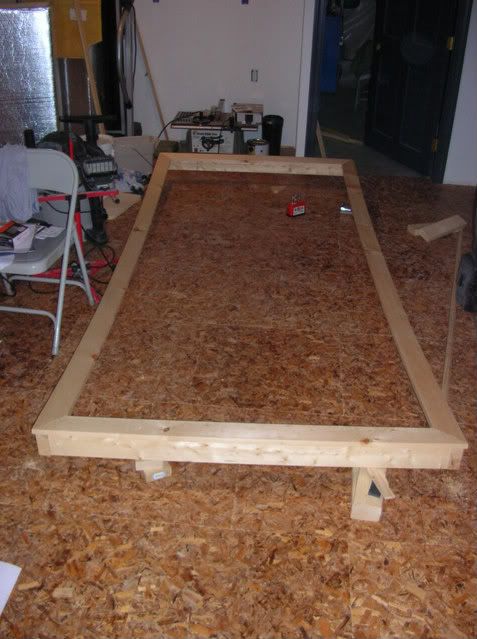 Won't get to do much in the next couple of days, but Friday night I hope to secure the screen track and by Saturday get the velvet, quite possible that it will be done by the end of the weekend.