Ok finally time to update the thread. Sorry it's taken so long to show these, procastination is a terrible thing. At least I've been working on the actual project though.
Below are some images capturing the dricore work done and primed walls in the rec and workout area.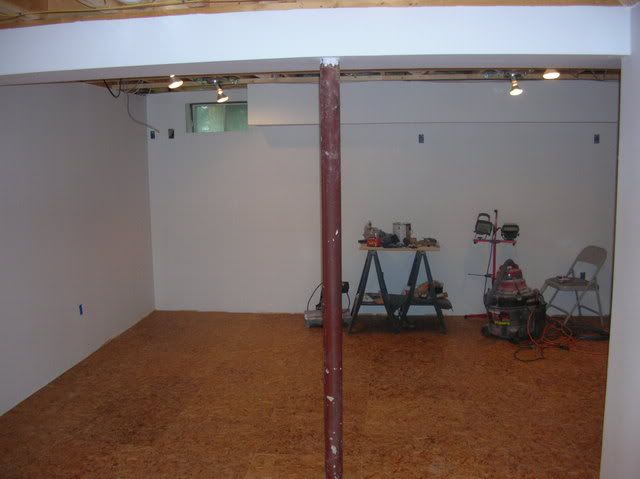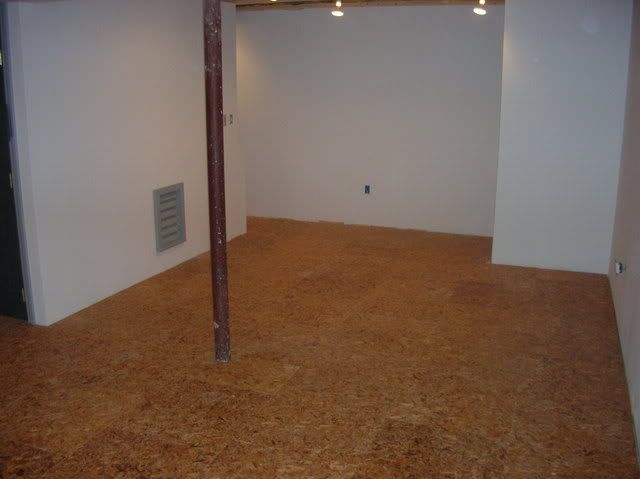 In this next shot you can see the dricore towards the HT room and doors in place for the mechanical room, media closet and pockect door for the ht.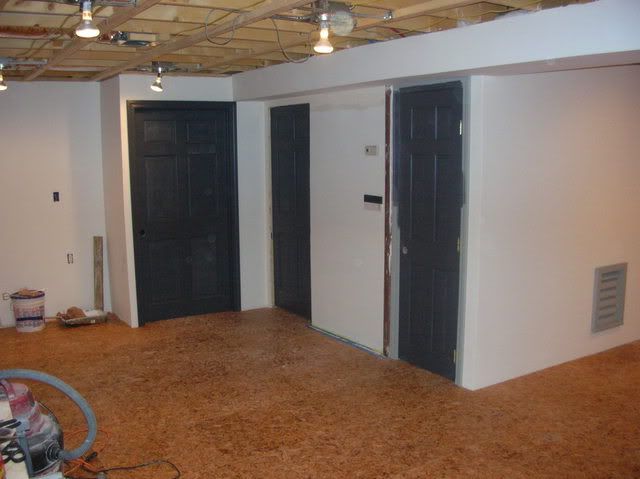 As you can see I've managed to prime and mostly paint the doors still need to do a second coat on them. The color I went with is called Volcanic Ash and basically looks like the color on my Harmony 880. Looks really good and distinctive in person.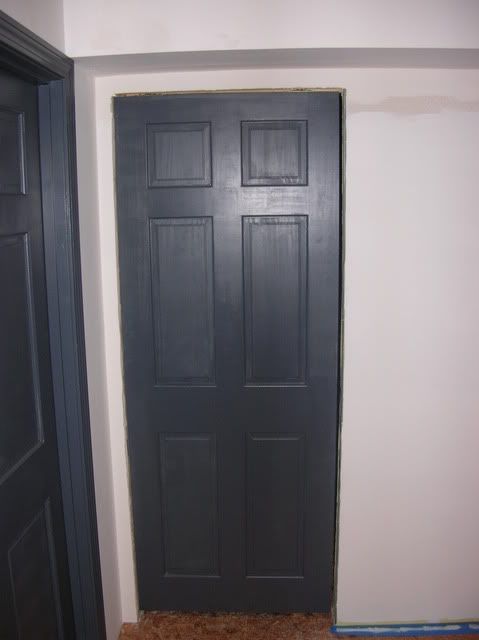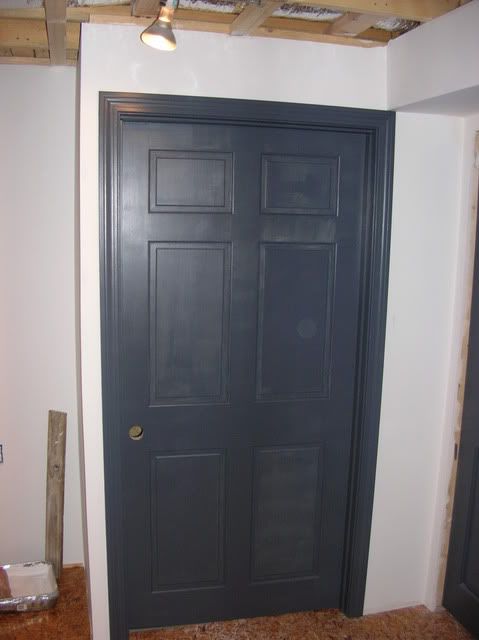 I managed to sheetrock the outside part of the pocket door. I also added foam board to the inside like I did on the home theater side. I'm hoping this will help fill some of the cavity. I'm intending to hopefully line the gap's with felt or something similar, we'll see when I get there.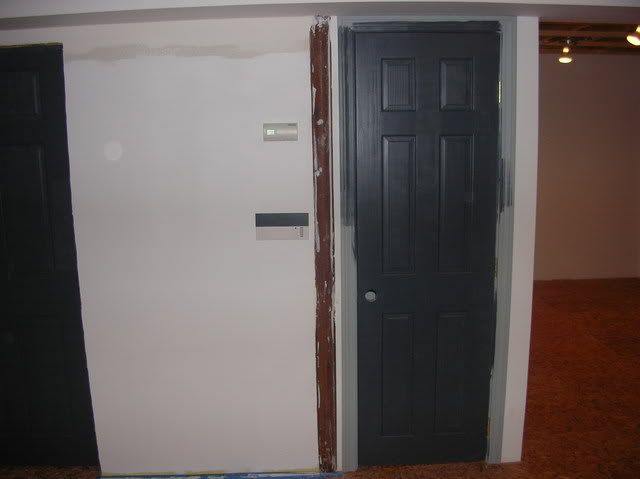 In other news I received word from Roman that my seats will be coming soon. They are expected to ship out on the 8/8. Just about a full two months sooner than I expected, which is nice as far as service and speed, but difficult cause I thought I would have a little more time to get ready.