I like my apartment. I really do. Great location, comfy, pre-wired (Cat5 in every room), nice fixtures. It's a 2 bedroom unit - I even have an office.
However, the main room isn't exactly HT friendly: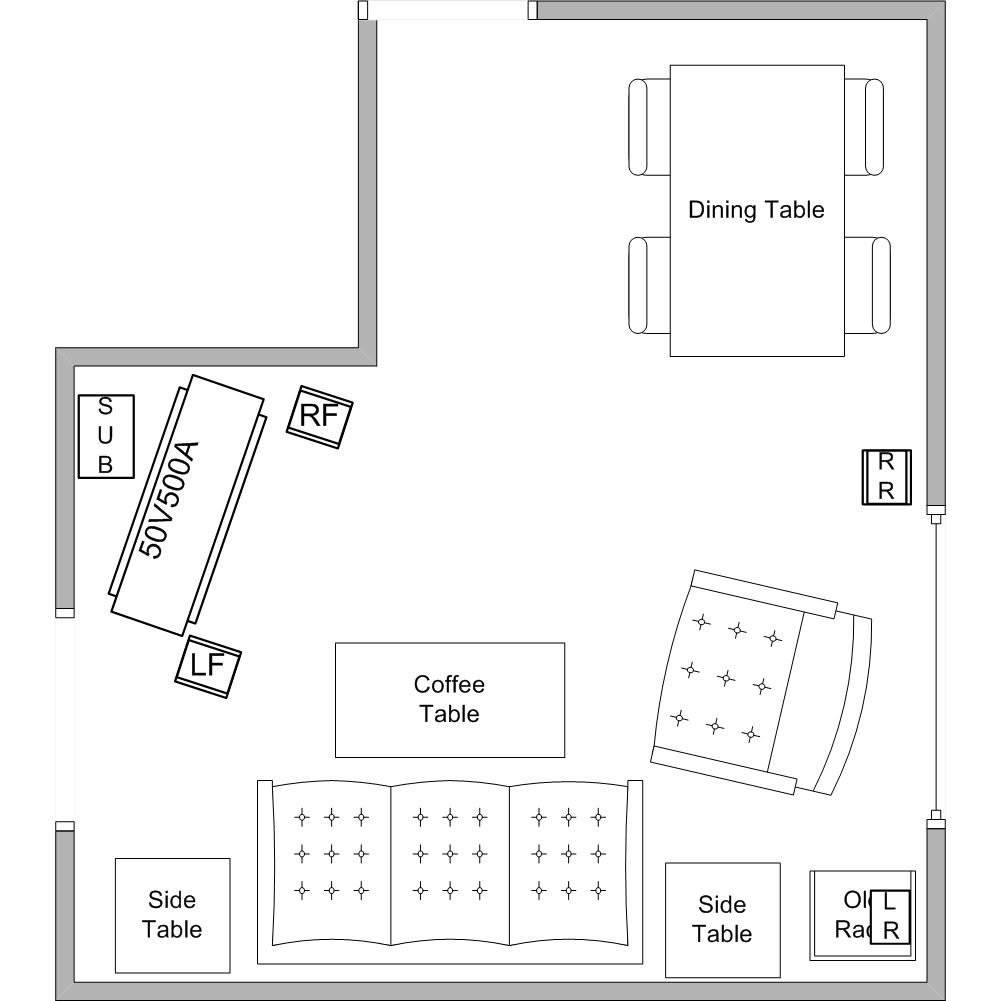 I've got things set up so that they look the best from the recliner, which is my throne. That's the "sweet spot". I'm wondering if folks have other suggestions? I could rearrange furniture, but I really want to have the recliner be the best viewing position and I don't know of too many more spots for the couch. I think this is the best I can do....