Well it's finally time to start the build thread (now that it's finished!).
Rives level 3 room, optimized for 2 channel, with 6.x theatre setup.
Equipment list:
2 channel:
ATC Anniversary 100 Active in rosewood. Pair 29 out of 30.
ATC SCA2 preamp with phono board
Esoteric P70/D70 cd transport and dac
Accuphase DG-28 digital eq
Alesis Masterlink ML-9600 cd burner
All kinds of cables - Transparent, DH Labs, PS Audio....
Music Hall MMF-9.1 turntable with Soundsmith Voice acrylic phono cartridge
Sony DVPs9000es dvd player used as a 2 channel sacd player
HT:
Anthem D2 processor
Oppo BDP-83 bluray player
Sony PS3
Sony VPL-VW60 "Black Pearl" projector
Prismasonic Fe-1500r anamorphic lens
Screen Research 100 inch wide motorized 2:35 AT screen with black backing
ATC C6 active centre channel
ATC 50 active rears
older ATC C6 as centre rear
JL Audio Fathom F113 subs - 4 of them
Equitech 7.5Q provides 4-20amp circuits for all equipment
Cables by a bunch of different manufacturers including Blue Jeans Cable
I'll post the latest pics I have at the beginning and update as I go along...
View of the front of the room: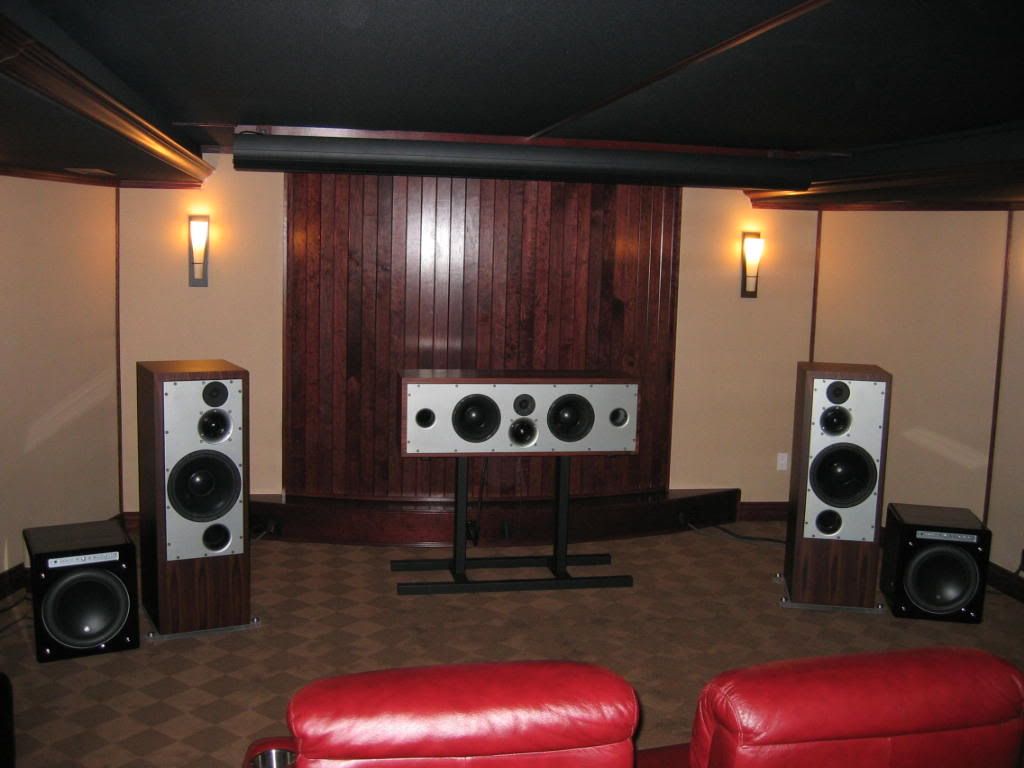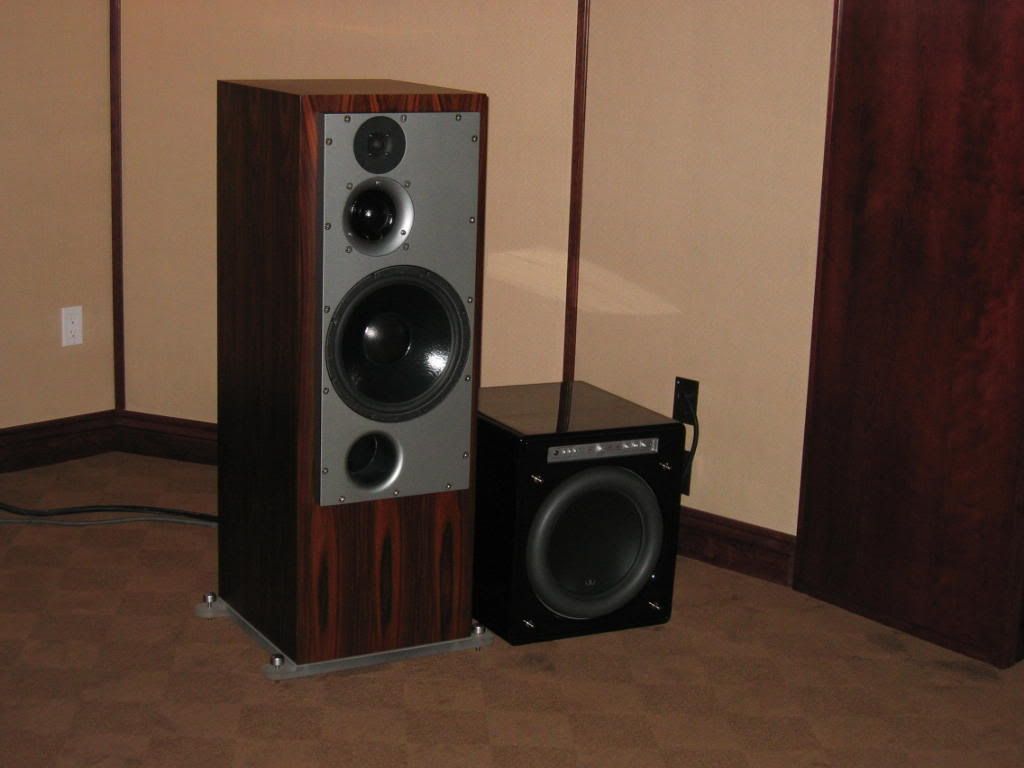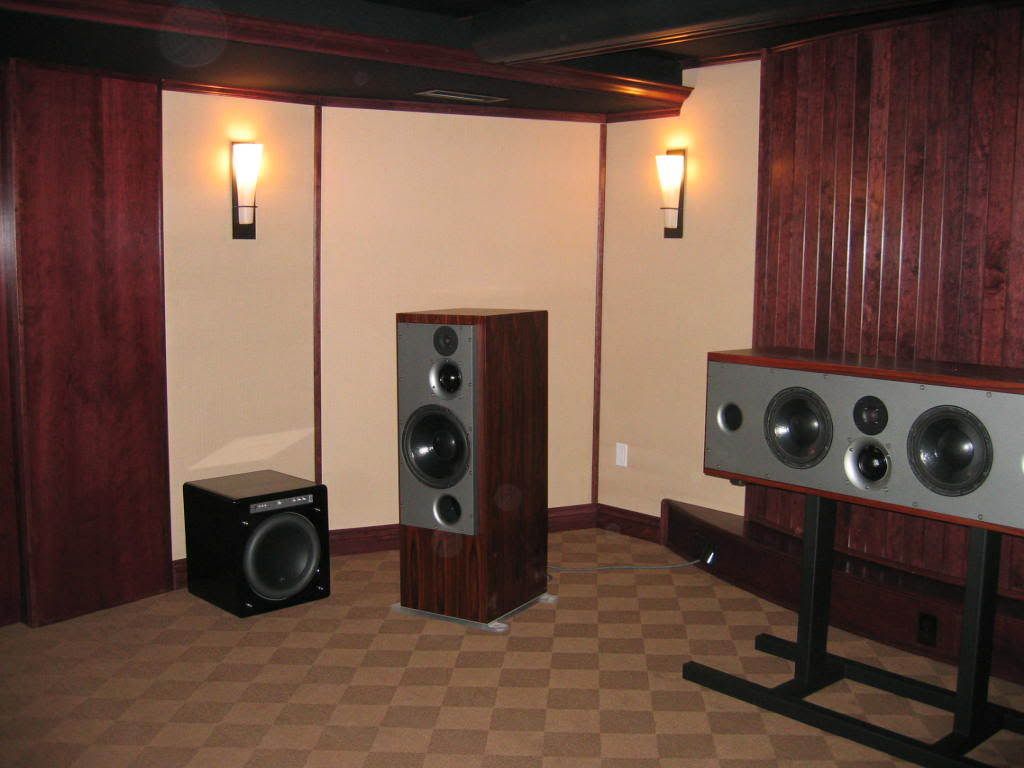 A look at the rear of the room: