Grrrr. So the three inches of rainfall we got yesterday caused a leak to develop. It was dripping down the inside wall during the heaviest of the rainfall last night. This morning the drippage stopped, even though it's still raining. This isn't the first time this has happened. The spot you see on the ceiling first appeared after a nasty rain storm with high winds earlier this year. But it's been dry since, well up to yesterday.
Since the water was running down the wall I rigged up a way to get the water in the bucket... got to love duct-tape!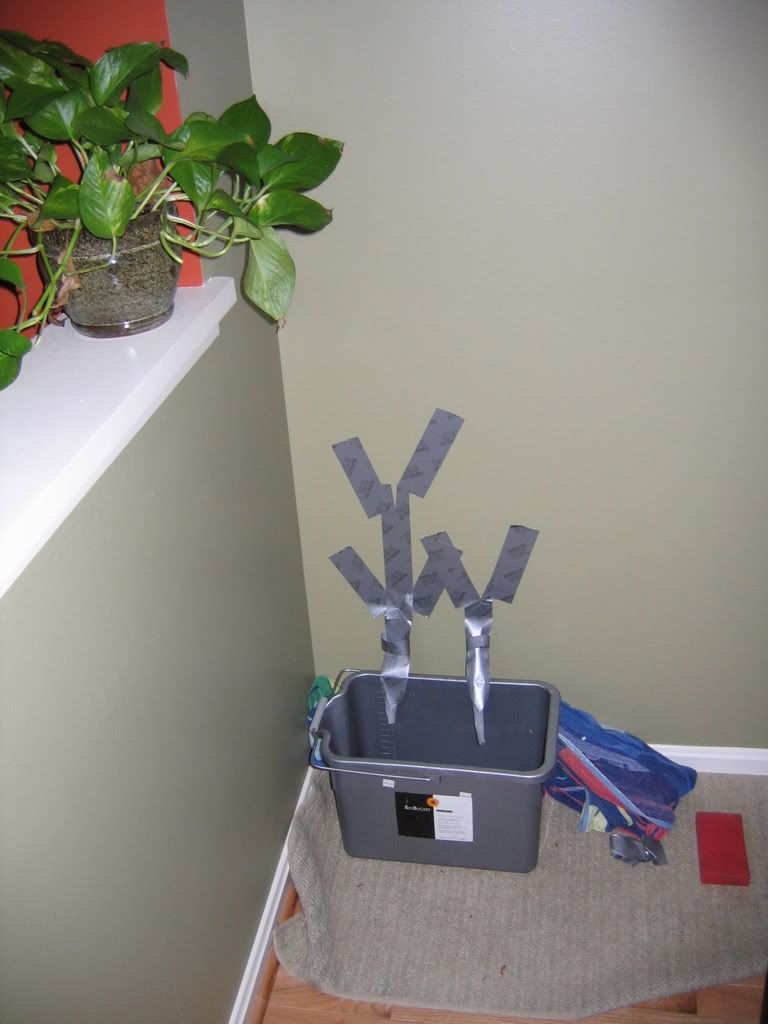 I suspect the issue has something to do with the piece of flashing that runs across the roof right above the wet spot. It's possible that when the volume of water is high enough, it seeps up and under one of the tiles. The roof is only a few years old, so besides reroofing the entire section, and other possible solutions? Do they may roofing patch tar that works when it's wet?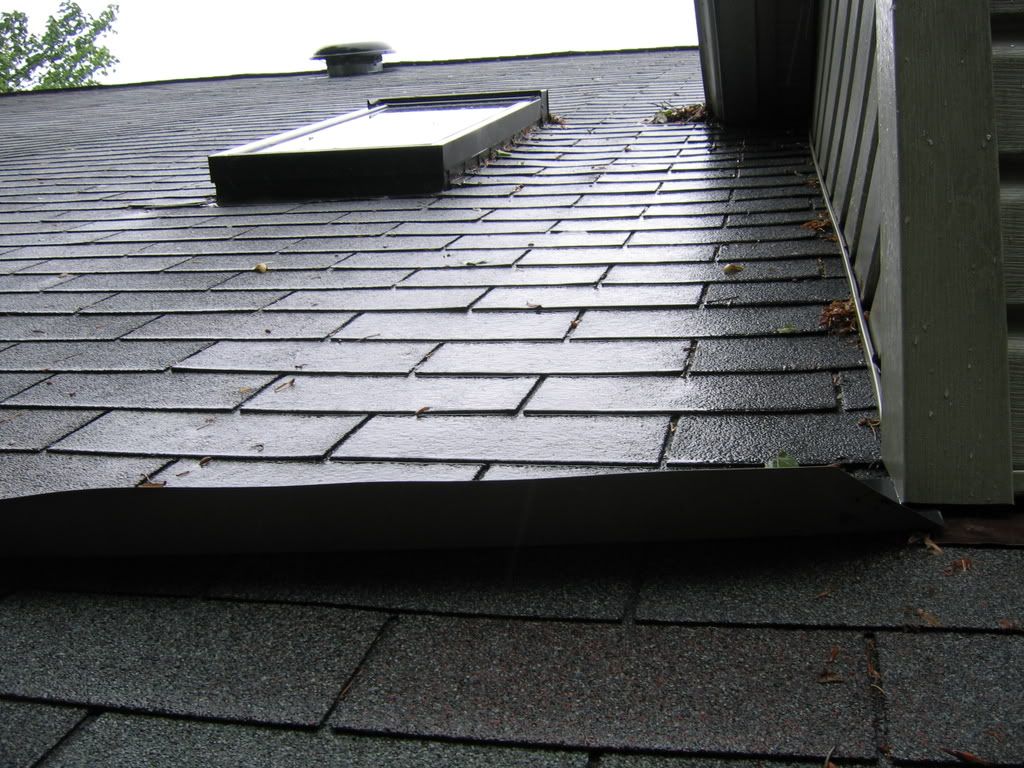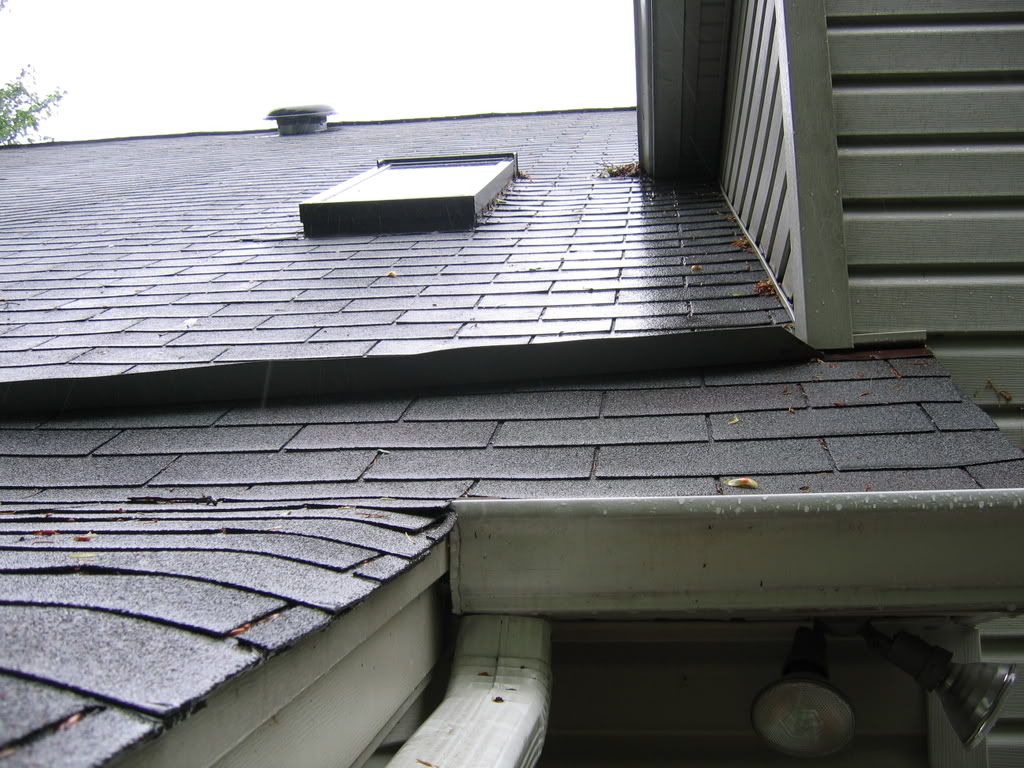 I'm also wondering if I should remove the drywall. We plan on repainting the room later this summer, but with the bum arm I can't do any drywall repair and painting for a couple more months. It's been my experience that I'm as likely to find the drip spot as not. For all I know it's coming from another spot and just running down the wood sheeting until that particular spot. And I'd hate to have a hole in the drywall for several weeks. Suggestions?