Finally the tv had enough down time in order for me to be able to do some cleaning and darkening the inside.
My tv is just over a year old, it is enclosed in a built in cabinet which I though it would help to keep dust less or at least reduce the amount of dust that could be accumulated... oh boy was I wrong!
The whole process took me around two hours. It is really not that hard to remove the screen, although I recomend using a motorized tool, If you going to do it by manpower it will take you a while just to remove the screws.
Here is the process:
tolls used... dryvac, electrical drill, plenty of paper towels, sprayway glass cleaner and black paint and brush.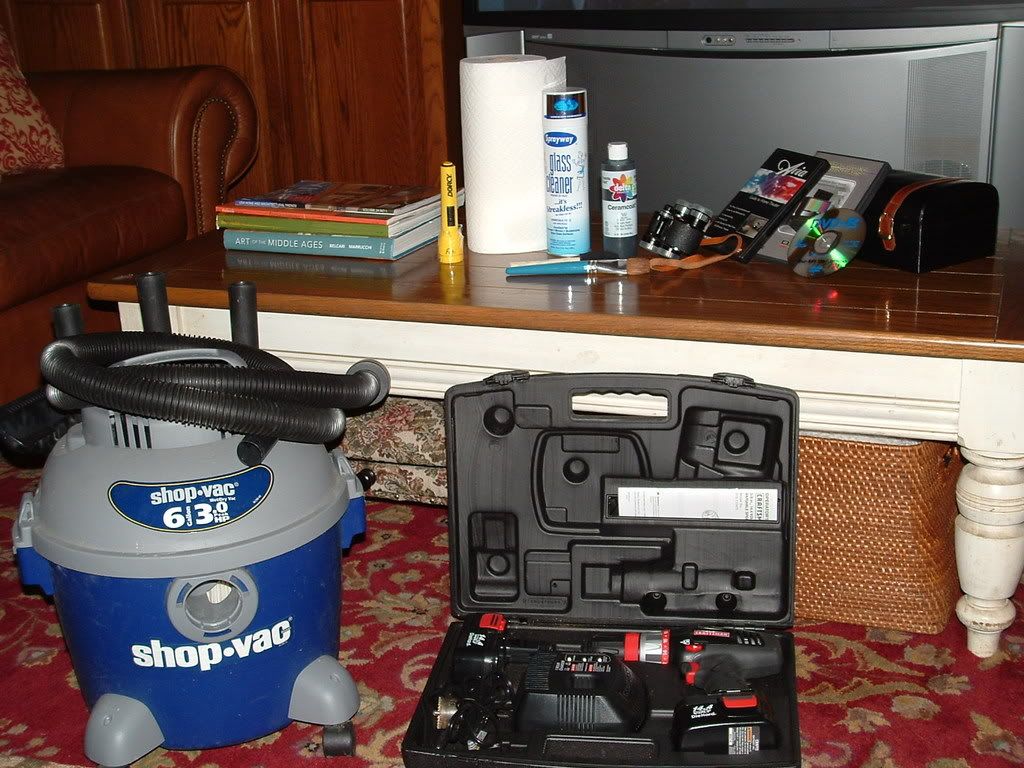 Here is the subject...
Removing the screen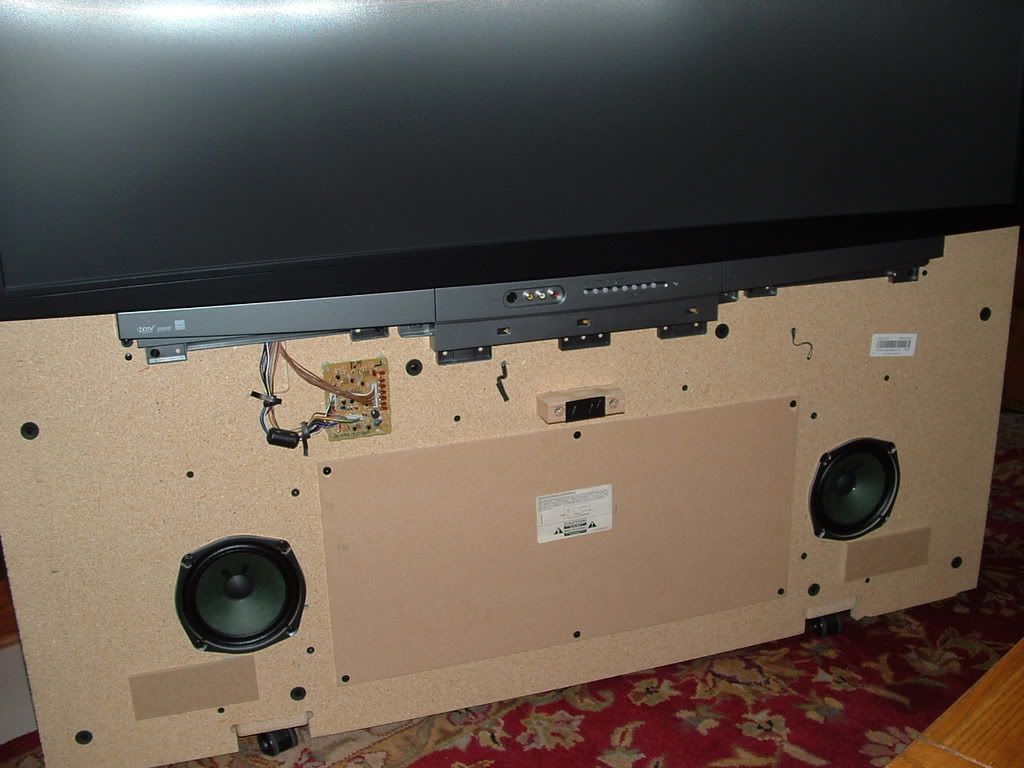 This is the way it looks with out "Glare Reduction Mod"
And then the paint job. It took around 45 min. I did two coats, specially on the metal area it takes some paint for it to be fully covered.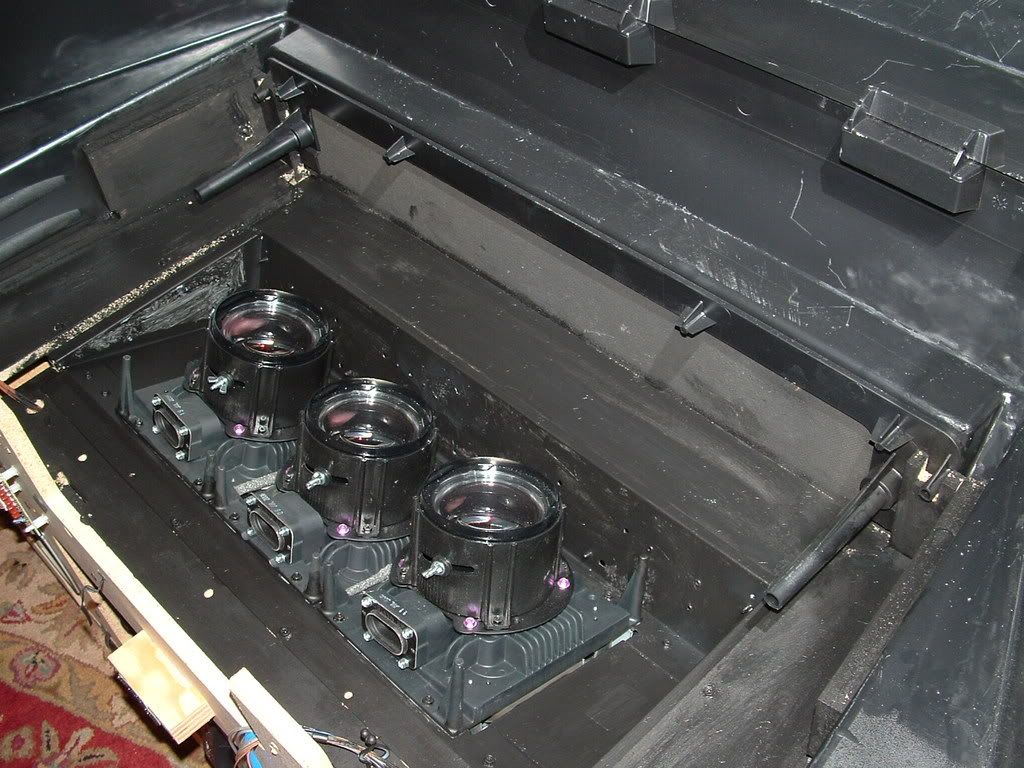 After the "Mod" I waited 15min before the cleaning. An you may ask... were the guns dirty...OMG were they... Here is the proof that Mr. Bob is so right.. clean your opticts.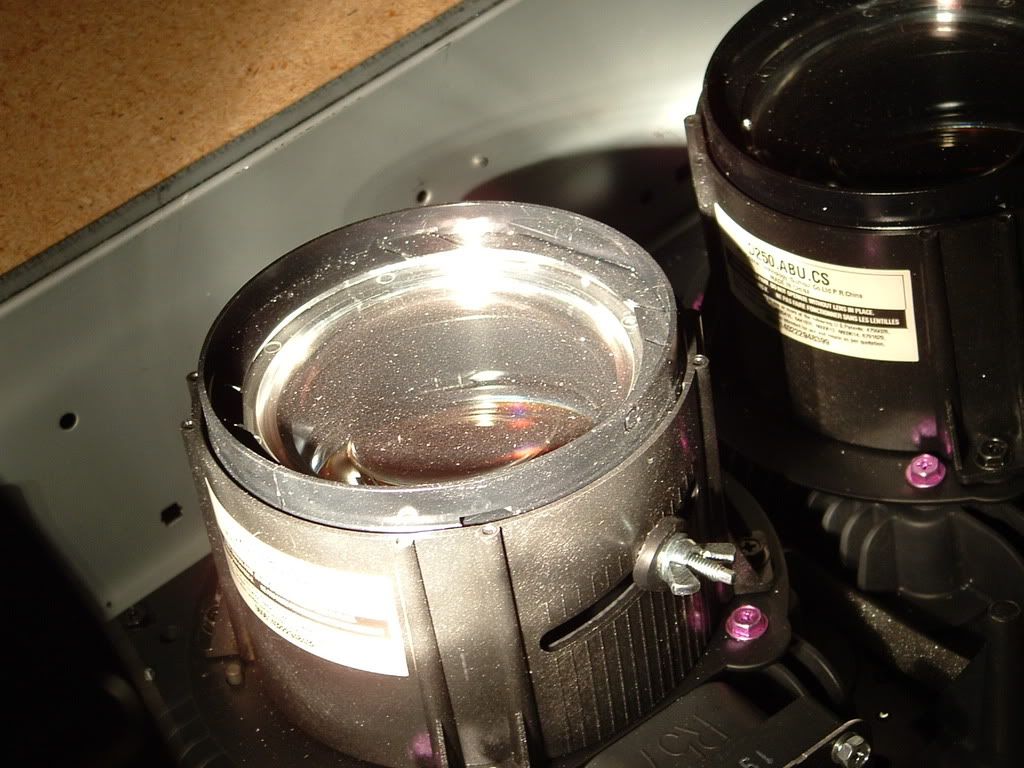 The mirror wasn't that bad, but it needed cleaning too. Which I started with the mirror and it gave me a heck of a fight, it would just not come streackless clean, I did it probably 10 times, and even I was not 100% satisfied, I would way 90%.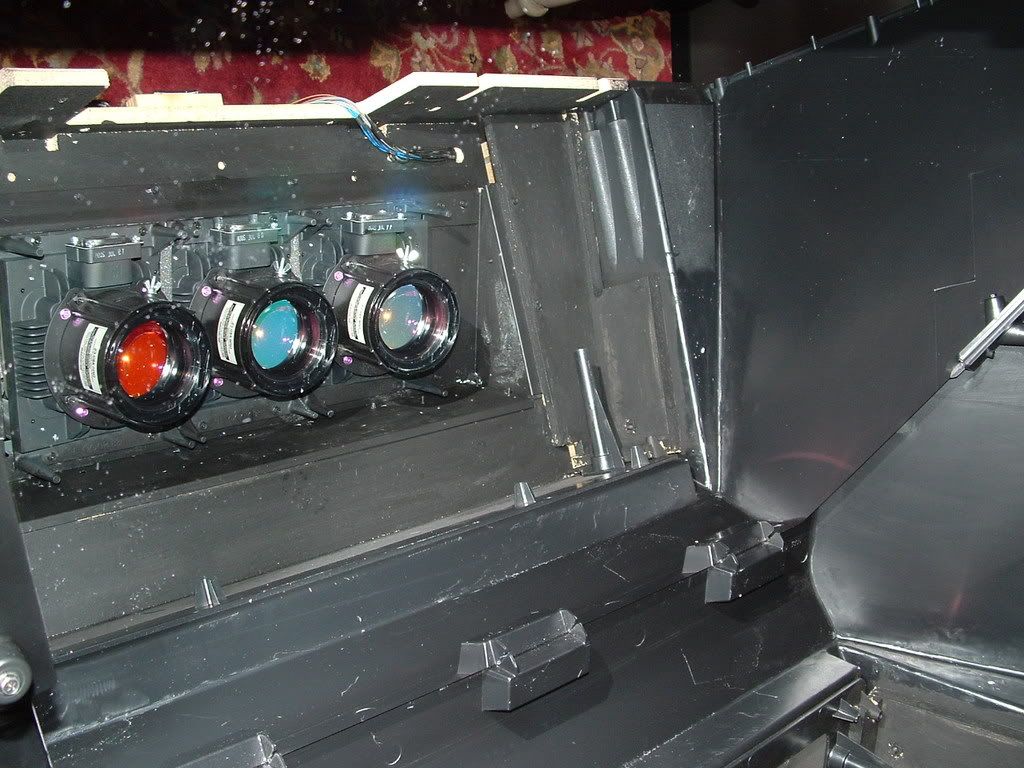 Back together...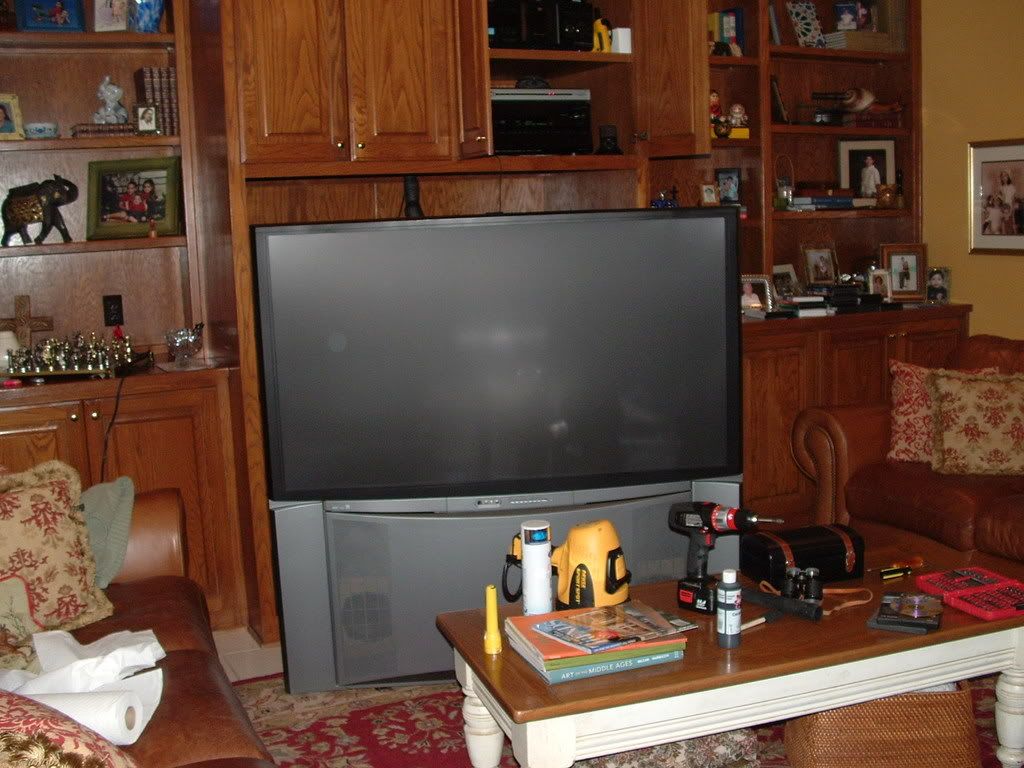 And of course considering the difficulty of taking screen shots, here the proof that if you have a RPCRT you need to clean the optics.