Well I finally ordered a Pioneer Elite Pro 111fd, I hope I don't have any regrets. I've been wanting to go HD for a few years now and I've been following these forum's for a while.
My wife talked me into getting this Entertainment Center: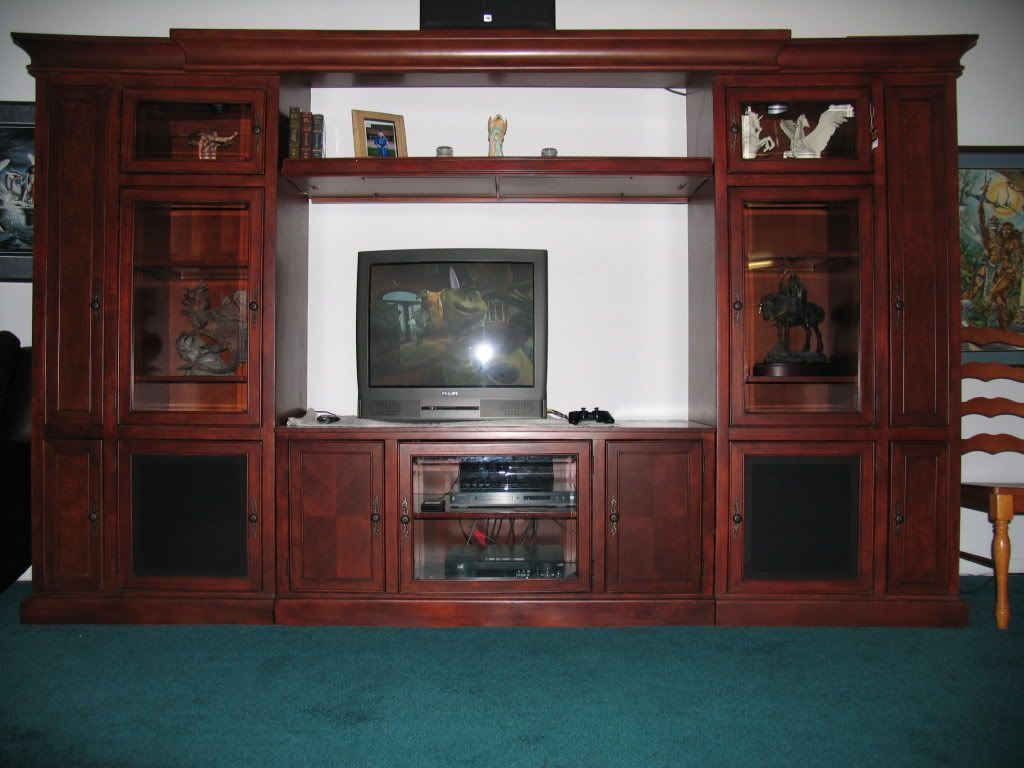 three months ago.
So I've been finding myself looking at that little TV in such a big space and it just got to be too much.
I broke down and sold this
which paid for everything but the tax and a four year extended warranty.
I'd been on this fence between getting the Samsung LN55A950 and the Pioneer Elite Pro 111fd but it turned out that every where I went salesmen recommended the the Kuro over the 950 and the Kuro turned out to be cheaper for me.
But the warranty also helped my decision because it's a performance warranty and covers burn-in and pixel repair as well as buzzing. All of which had been keeping me from making the purchase decision in the past.
I ordered two 6' HDMI cables from Monoprice Saterday and need to order some fans to cool my DVR, Oppo 983H and PS3 today. My new Dish 722 DVR arrives Tuesday and the TV arrives Friday. I can't wait.
Is there anything I need to do after the TV arrives? Any advice anyone might have? Do I go immediately into the setting menu and start running the suggested forum settings? How soon can I actually watch the TV? I'm so excited.