Personally, I would have to pick the city scene from Coruscant to go in there, or if you can find or make it, Cloud City. It gives you the impression that you are standing in a room in one of those cities looking out the window instead of just having a picture of the death star hanging on your wall. Although if it were me (and one day if my wife lets me build a SW theater) I would have the made the screenwall be like the opening of the Death Star windows, like this:
(Took FOREVER to find even this terrible image online of this particular Death Star window...try googling Alderaan and Death Star together and see all the nonsense that pops up). EDIT: not sure why this won't pop up, but the URL is still good:
http://index.echostation.com/trilogy/aldermatte.jpg
Just some other wishful thinking, for me, I'd have like an entry hallway into the theater where it would be like walking in the Tantive IV: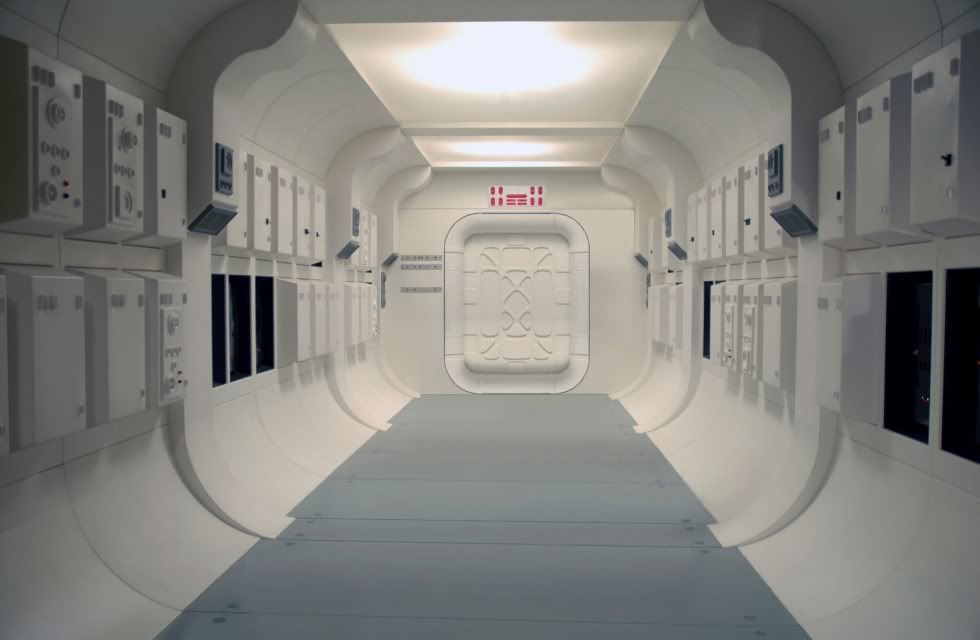 But hey, this is your theater so you do it how you like. It looks awesome so far. I would say I'm most jealous of your R2 unit. Did you build it yourself?