So I was watching this Blu-ray and I already know what to expect about the style and look of the movie. BTW this movie is a
musical
a reminder to those who thinks its Jack Sparrow swinging those blades
I really enjoyed this movie version
I'm already familiar with this movie having seen it twice on broadway (don't ask
) and owning the soundtrack with Angela Lansbury as Mrs. Lovett (check out the performance in youtube).
I can tell you now that its not
Shoot 'Em Up
in PQ. Even though both are sharp and detailed. Sweeney Todd is much more inconsistent. The PQ fluctuates from excellent to very good. Minor DNR is applied as well. The dark scenes is where we lose some of the details. This happens especially when Sweeney first met Mrs Lovett. There is also some weird "ringing" in the backgrounds. Both day and night scenes. I don't think some of these issues are noticeable in most calibrated viewing sets but they
are
noticeable on mine. The grainy picture (filmakers intent) is good in hiding these artifacts so it may not be problematic to some. Judging from early reviews where its mostly positive it looks like their equipment can't resolve some this PQ issues. Good for them
Hmm what else? . . . . . oh yeah the digital airbrushing applied to Depp for every close up on most scenes!
In Resident Evil 3 from Blu-ray this was also applied to Ms. Jovovich so
weird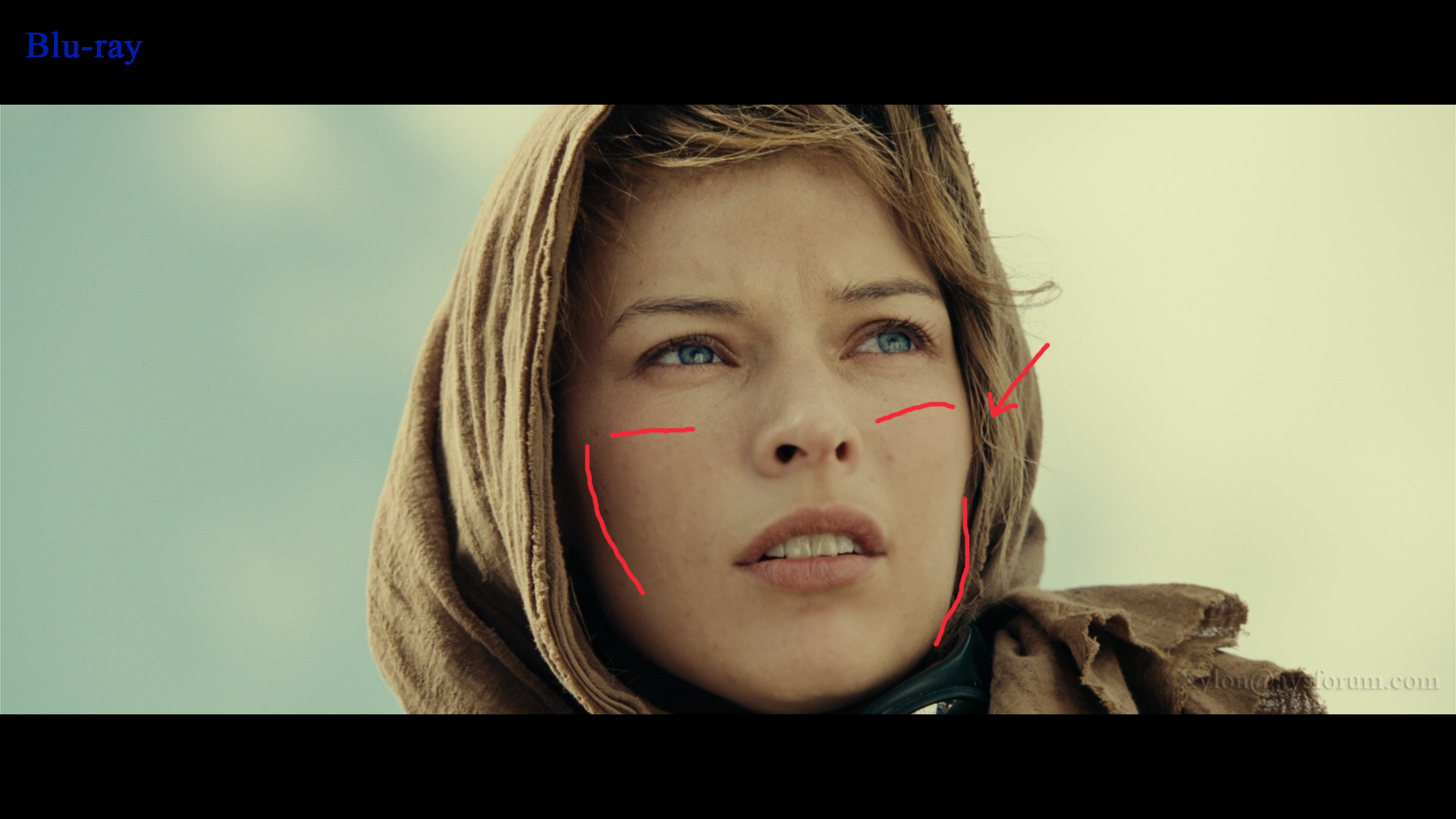 On Sweeney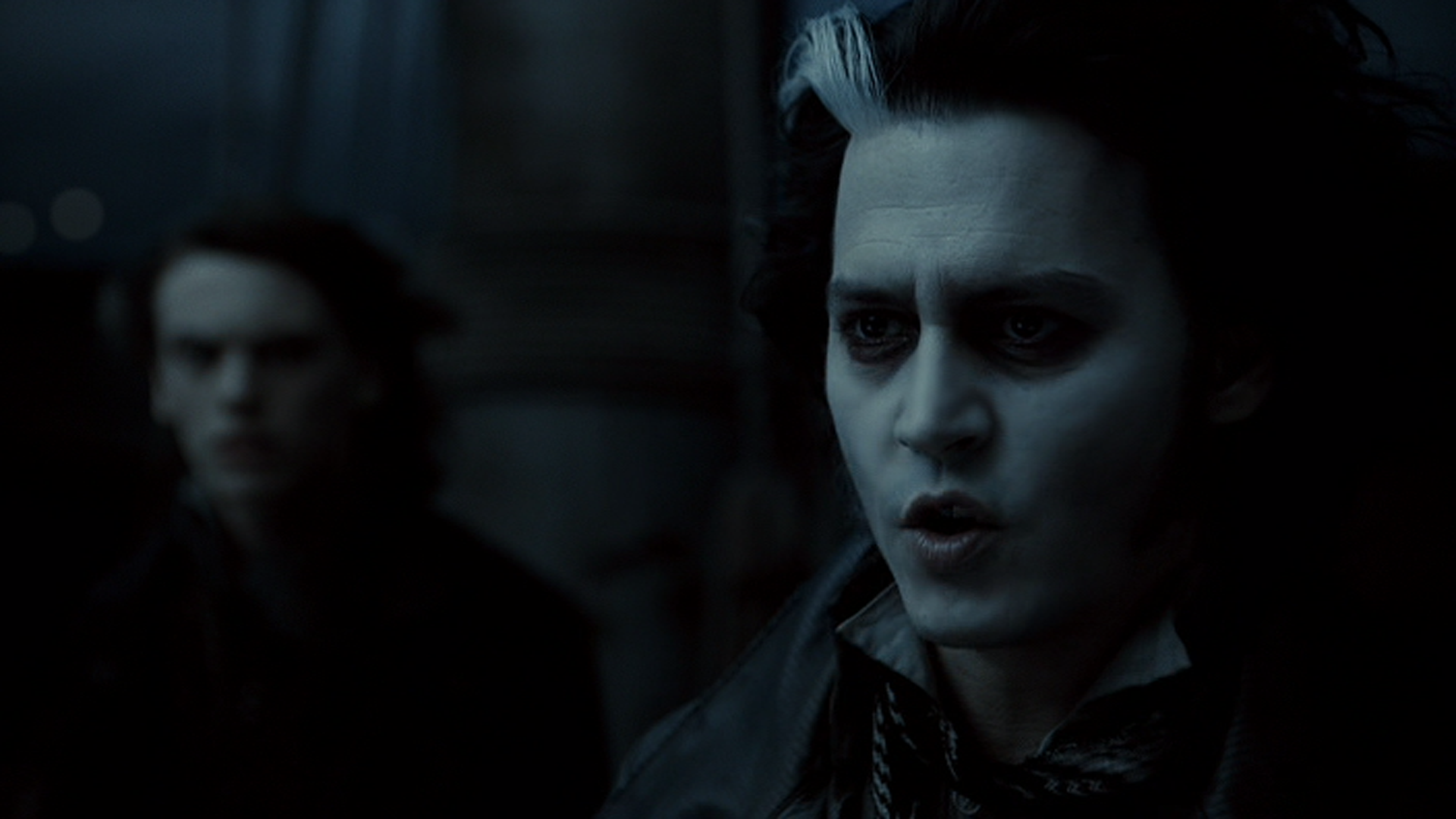 Code:

                                                                                                                Total   Video                                             
Title                                                            Codec   Length  Movie Size      Disc Size       Bitrate Bitrate Main Audio Track                          Secondary Audio Track
-----                                                           ------  ------- --------------  --------------  ------- ------- ------------------                        ---------------------
Sweeney Todd                                                      VC-1    1:56:22 29,153,937,408  45,585,051,868  33.40   23.83   Dolby TrueHD 5.1 3339Kbps (48kHz/16-bit)  DD AC3 5.1 640Kbps


PLAYLIST REPORT:

Name:           00000.mpls
Size:           29,153,937,408 bytes
Length:         1:56:22 (h:m:s)
Total Bitrate:  33.40 Mbps
Description:    

FILES:

Name            Size            Length          Time In         Time Out        
----            ----            ------          -------         --------        
00000.M2TS      29,153,937,408  1:56:22         0:00:00         1:56:22         

VIDEO:

Codec               Bitrate         Description     
-----               -------         -----------     
VC-1 Video          23828 kbps      1080p / 23.976fps

AUDIO:

Codec                           Language        Bitrate         Description     
-----                           --------        -------         -----------     
Dolby TrueHD Audio              English         3339 kbps       5.1 / 48kHz / 16-bit (AC3 Core: 5.1 / 48kHz / 640kbps)
Dolby Digital Audio             English         640 kbps        5.1 / 48kHz     
Dolby Digital Audio             French          640 kbps        5.1 / 48kHz     
Dolby Digital Audio             German          640 kbps        5.1 / 48kHz     
Dolby Digital Audio             Italian         640 kbps        5.1 / 48kHz     
Dolby Digital Audio             Spanish         640 kbps        5.1 / 48kHz     
Dolby Digital Audio             Spanish         640 kbps        5.1 / 48kHz