Equipment list:
Sanyo PLV-Z4 Projector
Elite 106" Cinetension 2 electric screen
Panasonic TH50PX80U 50" Plasma
Olevia 32" LCD
Onkyo TX-NR818 Receiver
Tivo HD DVR
HR20 HD DVR
HR24 HD DVR
WDTV Live Streaming media player
Energy Connoisseur center channel
Energy Connoisseur mains
(4) Energy Take Surrounds
(2) HSU VTF-15H
Sony 300 Disc CD changer
LG BG370 Blu-ray
Sony DVD recorder
Darbee Darblet
Buttkicker amplifier & LFE units
(2) Monoprice Home Theater Power Centers
Monoprice 5X1 HDMI switcher
Monoprice HDMI splitter
(2) Monoprice 4X1 component video switchers
Sony dual tape deck
Sony VCR
Universal Remote Control MX-980 remote
Microsmith X12 IR Distribution system
Lutron Spacer System lighting
Lutron Maestro IR fan control


Here are the 50" plasma & 32" LCD.




I can also swing the 32" around for the ultimate picture in picture!




106" Elite Cinetension screen. The 32" can also still be used either way.




Swing arm mount for LCD and recessed box for cabling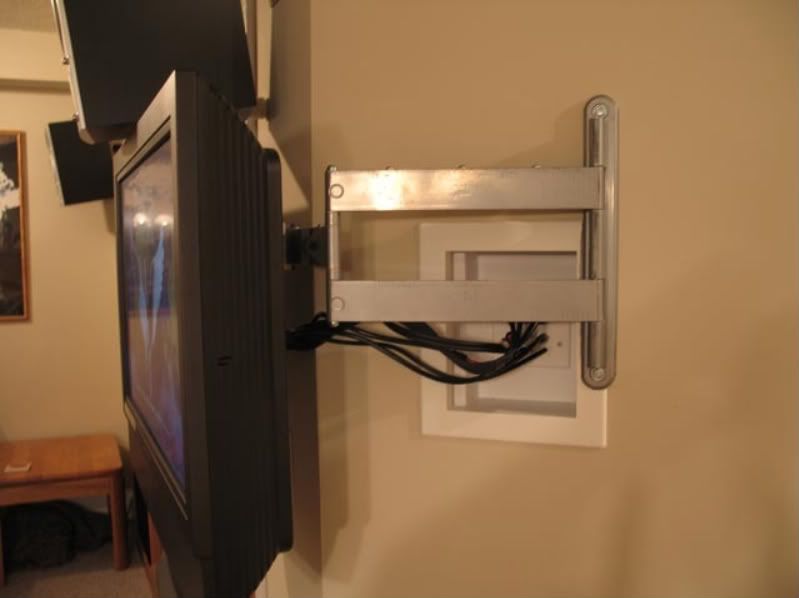 Sanyo Z4 HD projector




View from poker table




106" screen only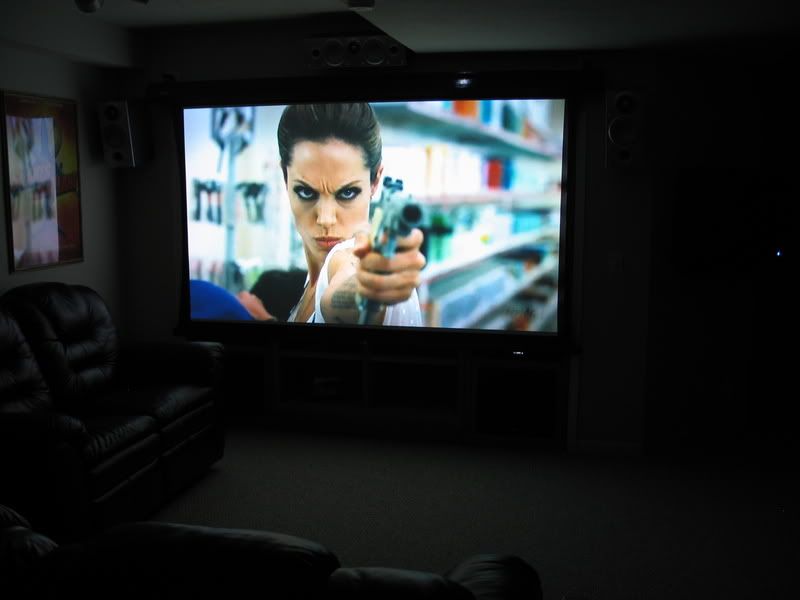 Dozer, the Olde English Bulldogge hanging out watching "The Dog Whisperer"