Time spent with Prismasonics new HD-5000R
Ive had the pleasure of putting the new Prismasonic HD-5000R through its paces the last month and Im excited with its performance.
The HD5000 has received a face lift. Not only does it contained the built in motorized mechanics but the lens is made up of High precision 5 element optics that yield razor sharp corner to corner focus with no Chroma Aberration between the ratio formats. I am very impressed how far along Prism based lens have come.
The HD-5000 is constructed of heavy duty aluminum chassie with a new mount design. Very sharp looking with performance to match. The optical entrance is also slightly larger then previous models.
Upon receiving the lens you will have to remove the protective plastic covering which is attached to each side of all optics including the IR receiver. Follow the instructions that come with the lens. To access the internal optics I removed the lens from the stand, flipped it upside down and removed the bottom cover with the supplied Allen wrench. The process was very easy once I popped the cover and performed a visual inspection of the layout of the optics. piece of cake.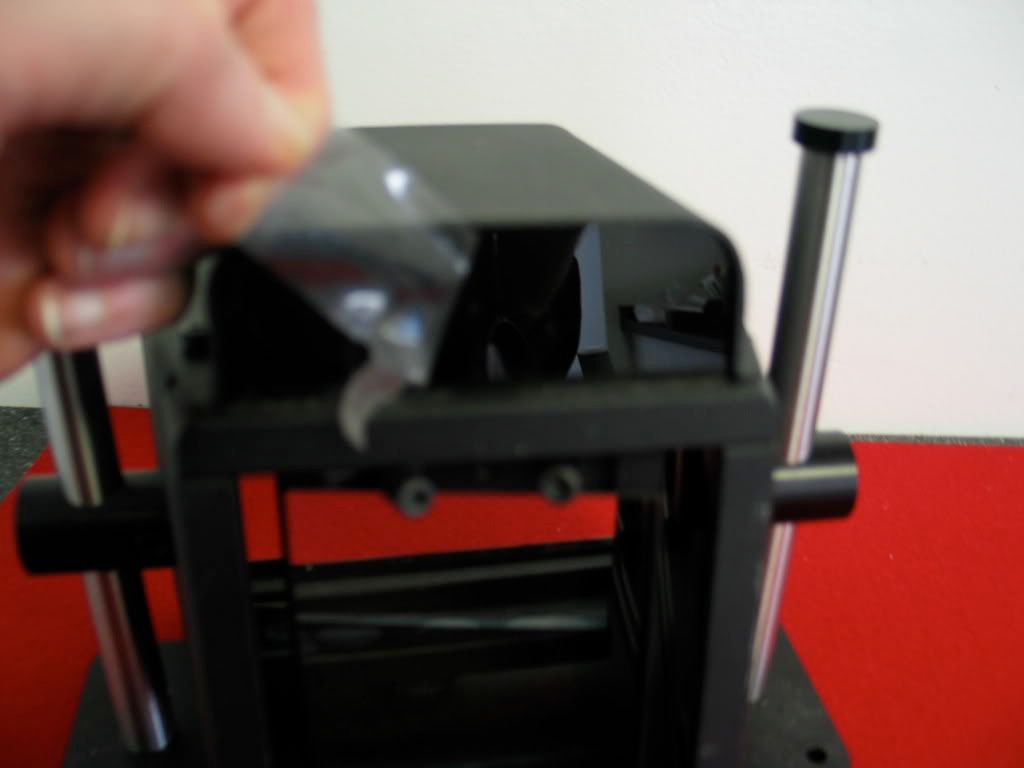 Here is a view that shows the new stand.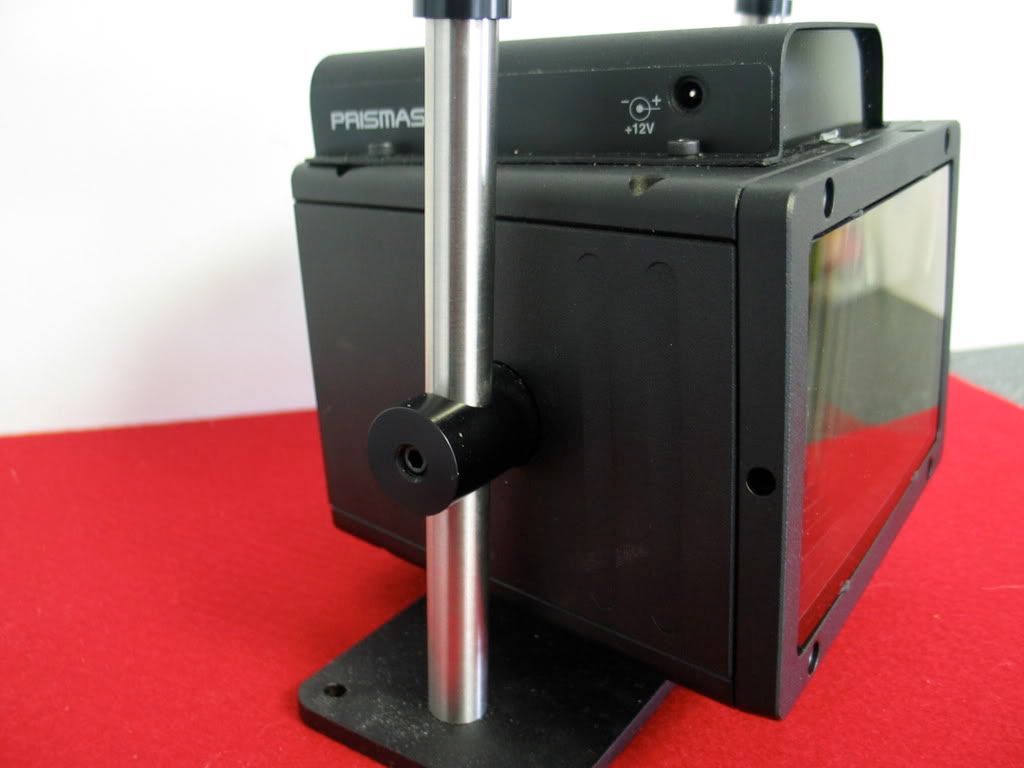 And one of the overall lens with the new Aluminum housing.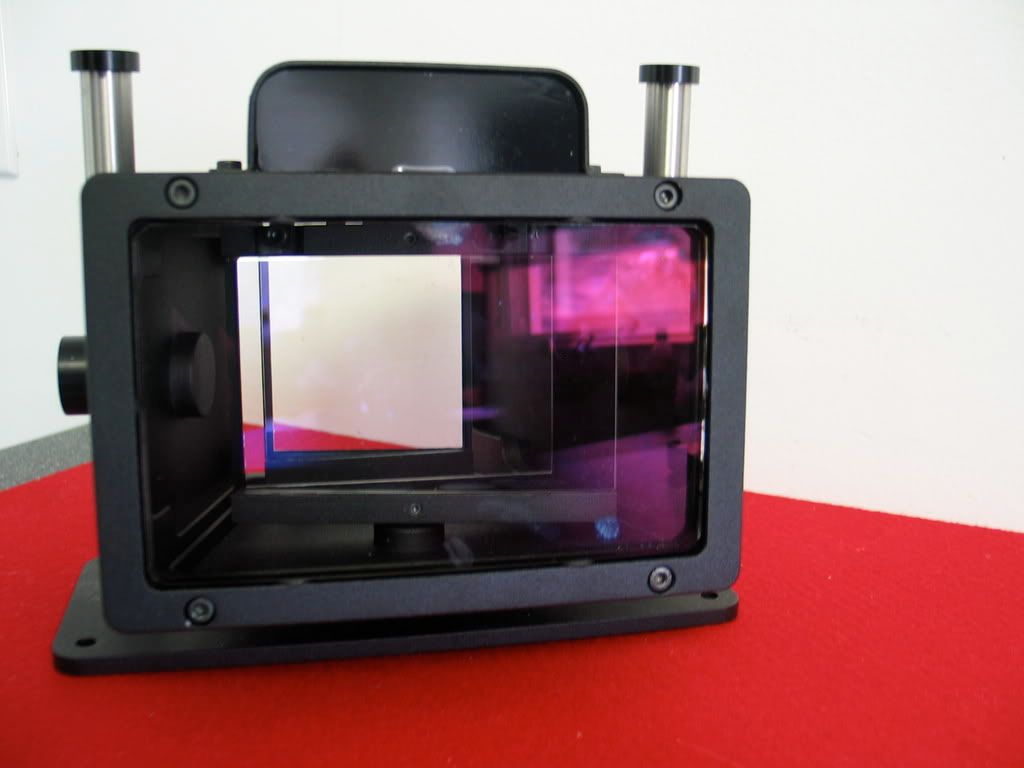 Ive always liked the performance of the Prismasonic lens. I have had very good luck when it comes to the lack of geometry distortion. The stand thoroughly allows enough adjustment in almost every
angle to dial in a nice square image without any bow or keystone.
I choose a focus pattern to show its geometry performance projected on the Prismasonic curved screen. This pattern makes it easy to see the edges of the images lined up with the screen frame. For you perfectionists Id score it 99% perfect on this curved screen. The Prismasonic curved screen uses a 40 foot radius.
The projector used is the JVC RS2.
Here it is in scope.
Again in flat or 16x9
Unlike any other lens the Prismasonic is the perfect match for those using a 2:40.1 scope screen. You can adjust the stops on the lens allowing you to use the projectors full vertical panel
stretching the image out to the full 2:40.1
Taking this one step further I enjoy setting the lens to 1:85.1 which is the true cinema aspect ratio used for flat titles. I prefer this to the 16x9 ratio. This lens is very flexible.
I consider Its performance, flexibility and build quality top notch. My friends love it when I change ratios without getting out of my chair. They say "how did you do that..what just happened..thats cool"
Hope this helps!
Thanks!
.