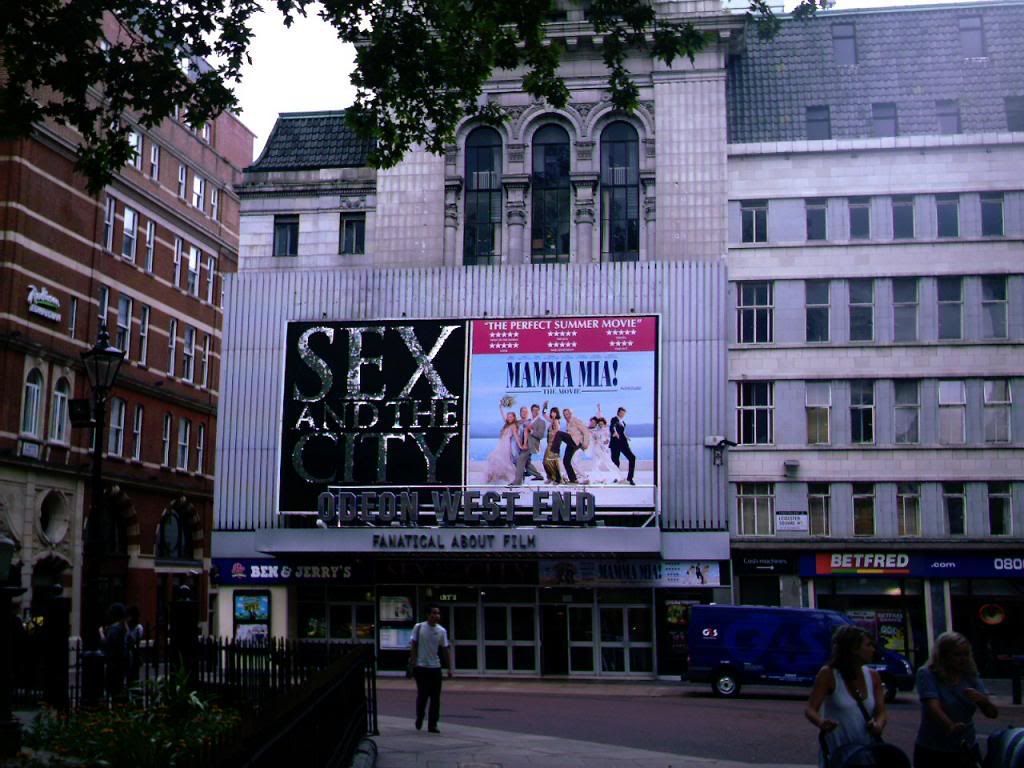 Simon is senior projectionist for Odeon West End is two screen classic cinema with nice looking auditoriums, sadly my camera wouldn't pick up the detail because of the distance and light level vs the cameras flash wasn't powerful enough, to see, the screens nicely curved and from what I could see a good stereo presence even thou I haven't seen a film in the Odeon West End as of yet, call it a gut instinct.
Simon kindly showed me around the two projection booths that had Victoria 8 35mm 70mm or duel projection for all occasions. The last time 70mm was shown at Odeon West End was 10 years ago, and I asked if any plans for future 70mm presentation was planed.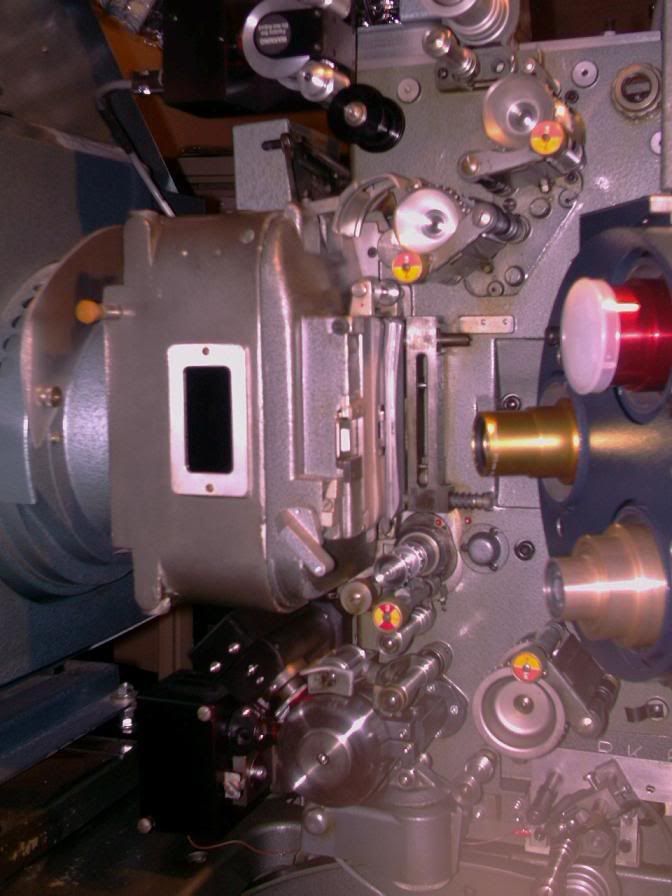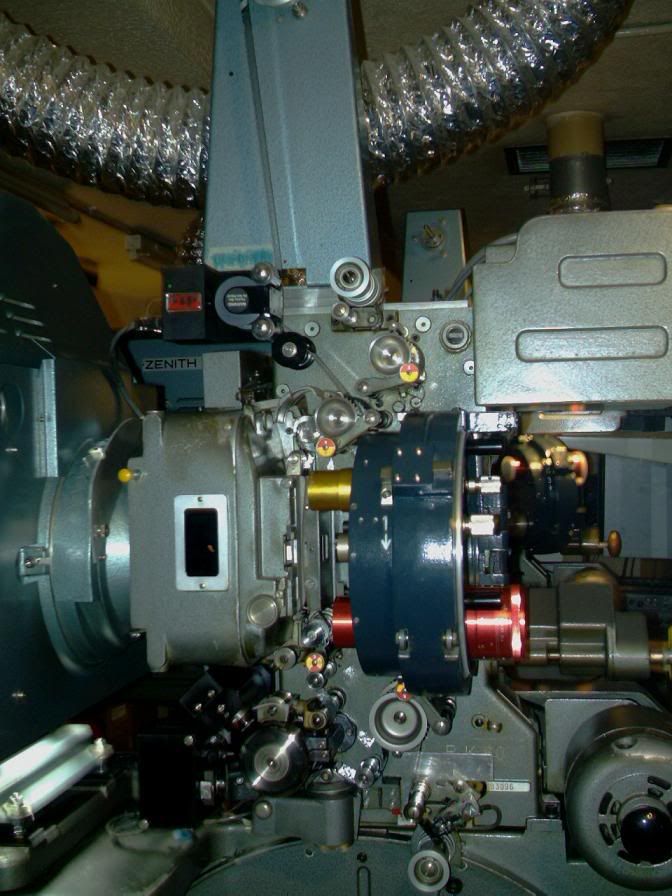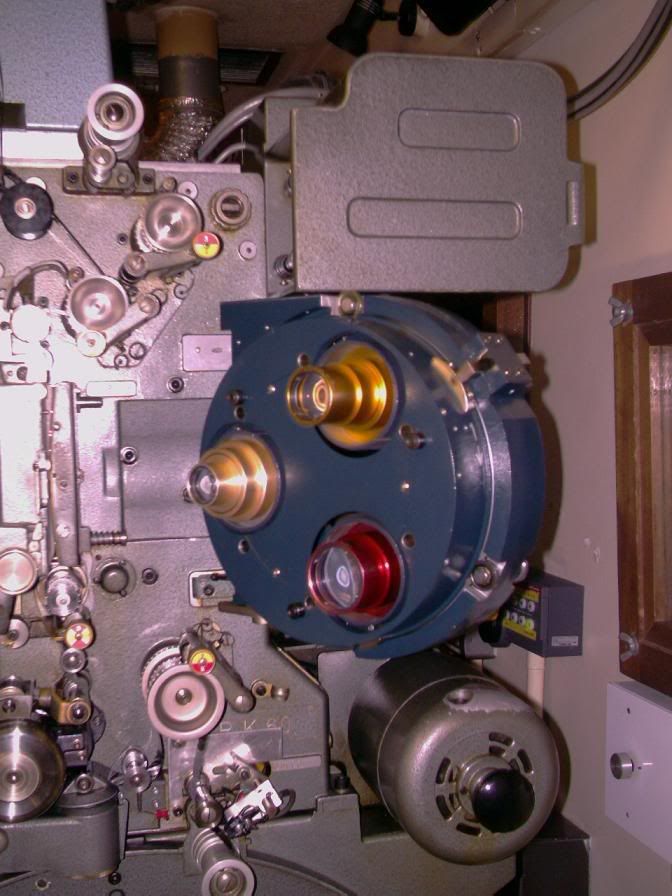 He replied with confident yes we're going to be doing film season soon with a 70mm mag strip of West Side Story. I was quite pleased to hear and about that thou, I asked do you have the five stage speakers for left centre and right centre and all the screens are only outfitted with three JBL behind the screen and two JBL sub bass speakers.
JBL 8330 mounted flush into one of two Odeon West End screens, I think this Odeon screen 1 downstairs.