Quote:
Originally Posted by
leeford
The MCACC bass levels are perfect for movies, tv, and xbox. However I have an ipod hooked up to an analog input and the bass needs to be kicked up on that.
Any way to raise SW level for that input/source only. Maybe just bump it on the EQ of that source? Is that possible?
Loved the first night with my 05. Was blinded by the blue lights but gonna wait to dim for a week or so because they are mesmorizing.
Thanks.
leeford;
Not sure if it will help, but have you played with the treble, bass and S.RTRV in the audio parameter menu for your ipod?
page 96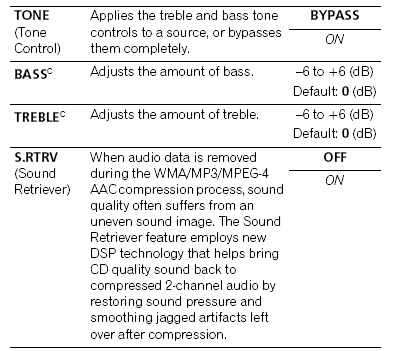 BTW, yeah them blue lights are cool