First of all I could not have done it without the help of AVSforum. This forum has been a great source for information and inspiration. Thank you all whose ideas and suggestions helped me get through my project.
For the most part, We completed all the work ourselves. I want to give a special thanks to my son David, my daughter Trisha, my Wife Chris, my brother Brad and his son Matt for there many hours of labor. We spent just a little over a year to complete the theater, concession area, bedroom, bathroom and family room.
Here are the basics:
23' X 16' room size
119'' dia 16x9 Dalite screen
Paradigm Millenia 20 Left, Center, Right speakers
Paradigm Millenia ADP surrounds speakers (4)
Polk Audio CSW 155 in wall sub (2)
Denon AVR 2808CI receiver
Denon DVD-2500BCTI blue ray player
Sony VPL VW60 projector
URC MX-900 remote control
Lutron Grafik Eye QS 6 zone lighting control
Berkline 088 recliner (8)
I was'nt very good at taking pictures during the build process. I do have a few mostly of the riser construction and painting and I will post them if anyone is interested.
The room is a staggered stud construction with 2 layers of 5/8 drywall and green glue......Thank you all who contributed to this type of information. Without it I would not be able to enjoy the theater after my wife retires for the evening. I have played Batman Begins as loud as I could stand it and my wife is upstairs sound asleep!! AWSOME!
OK now for a tour:
The entry from the concession area: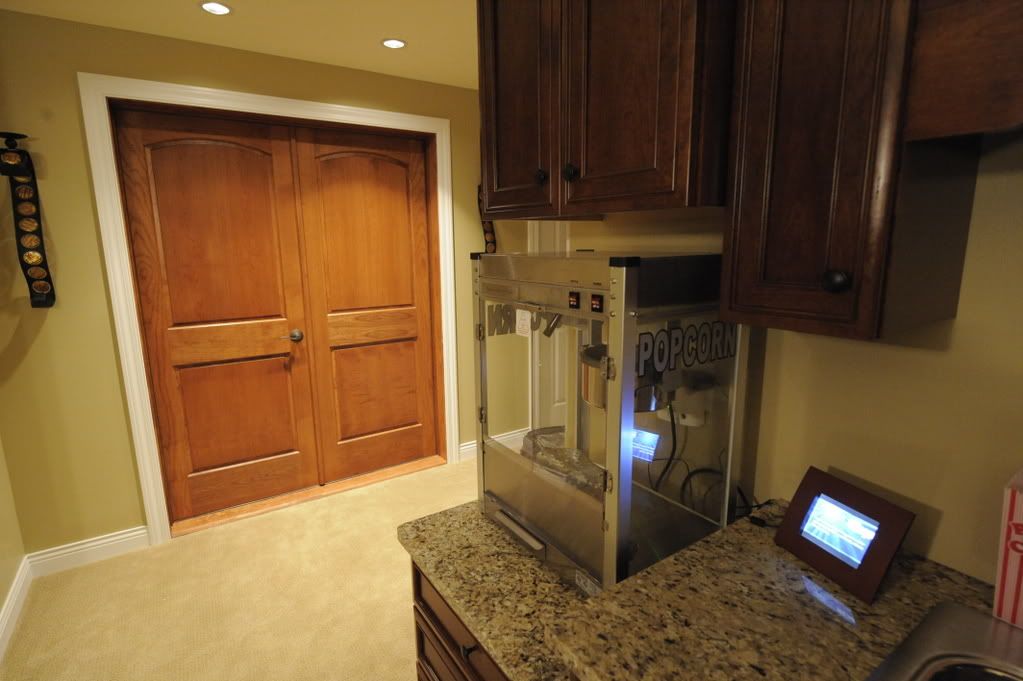 A view from the entry: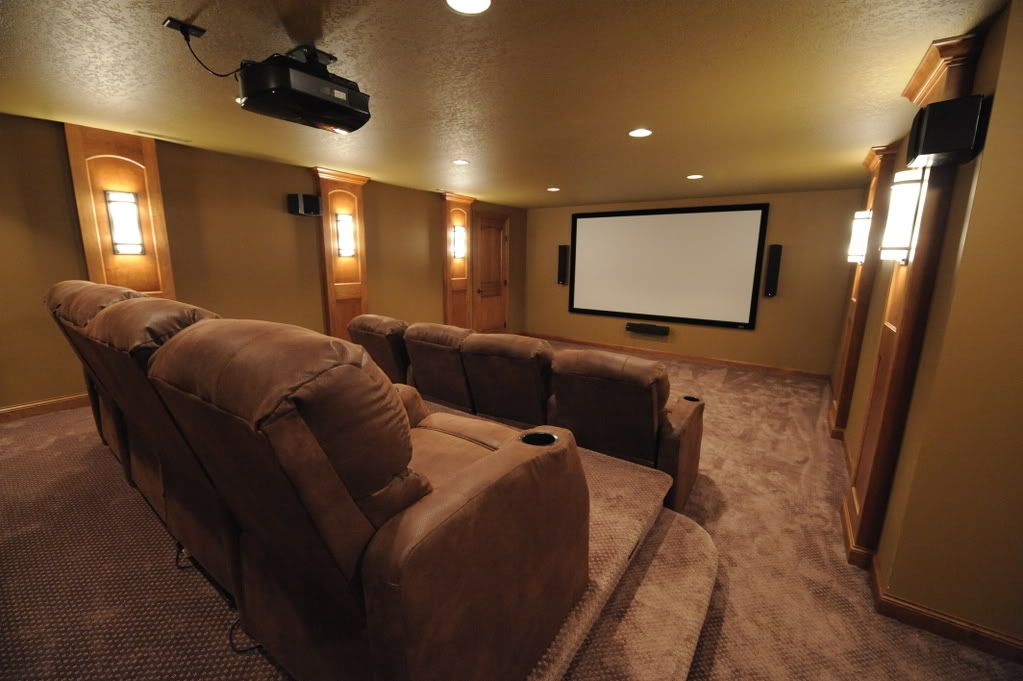 A view from the back: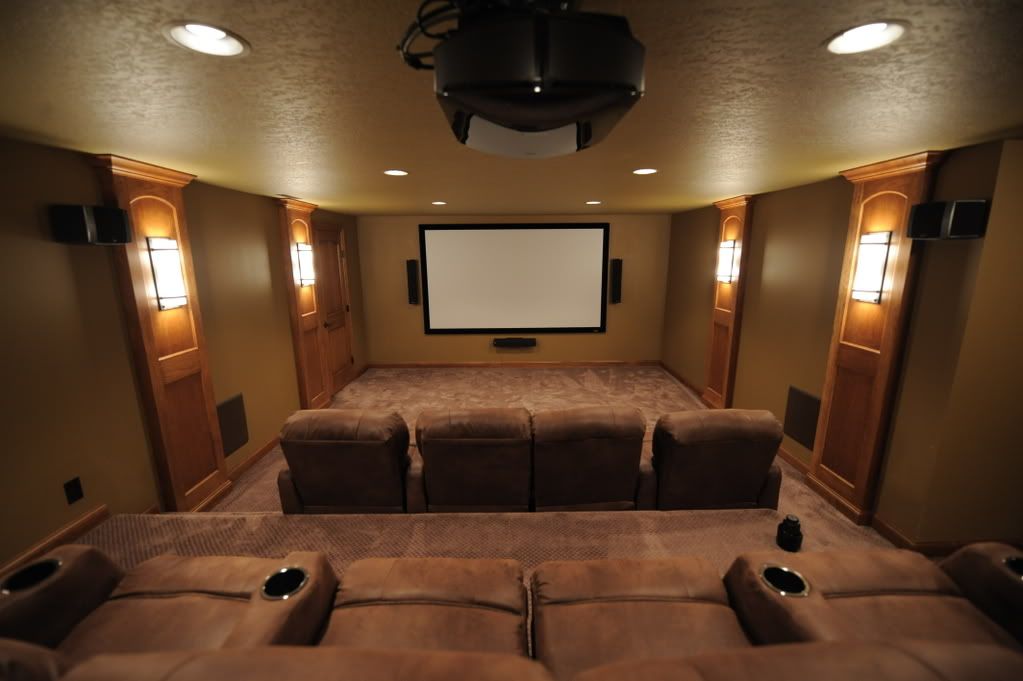 A view from the front left corner:
My inexspensive equipment rack: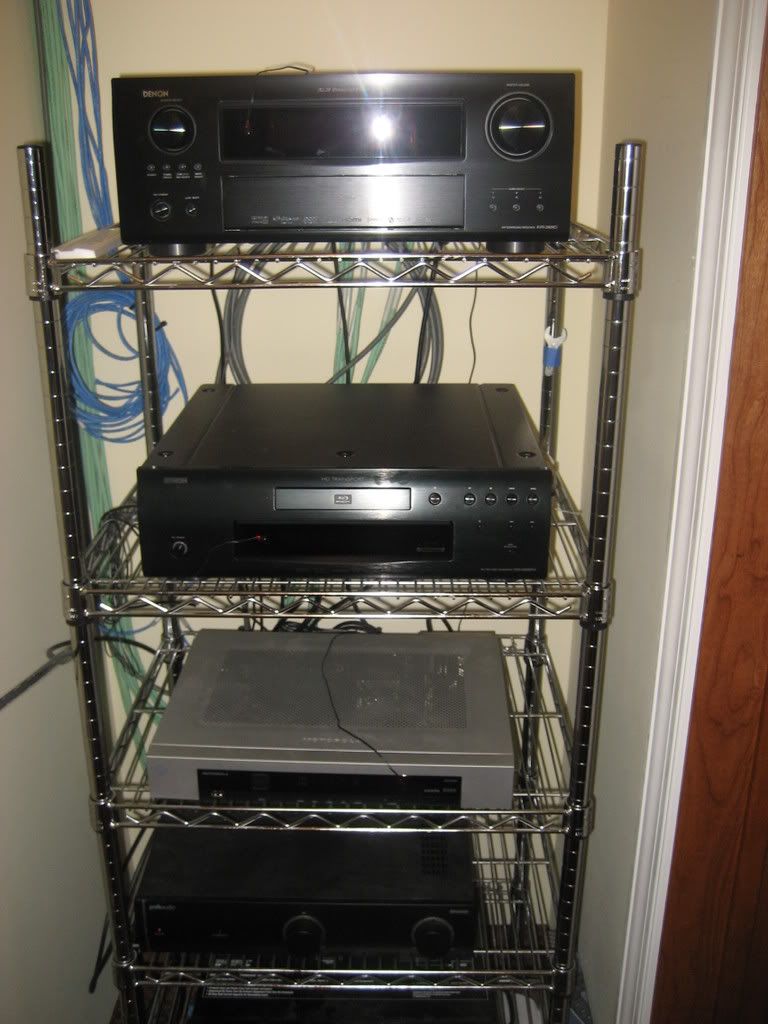 Concession area: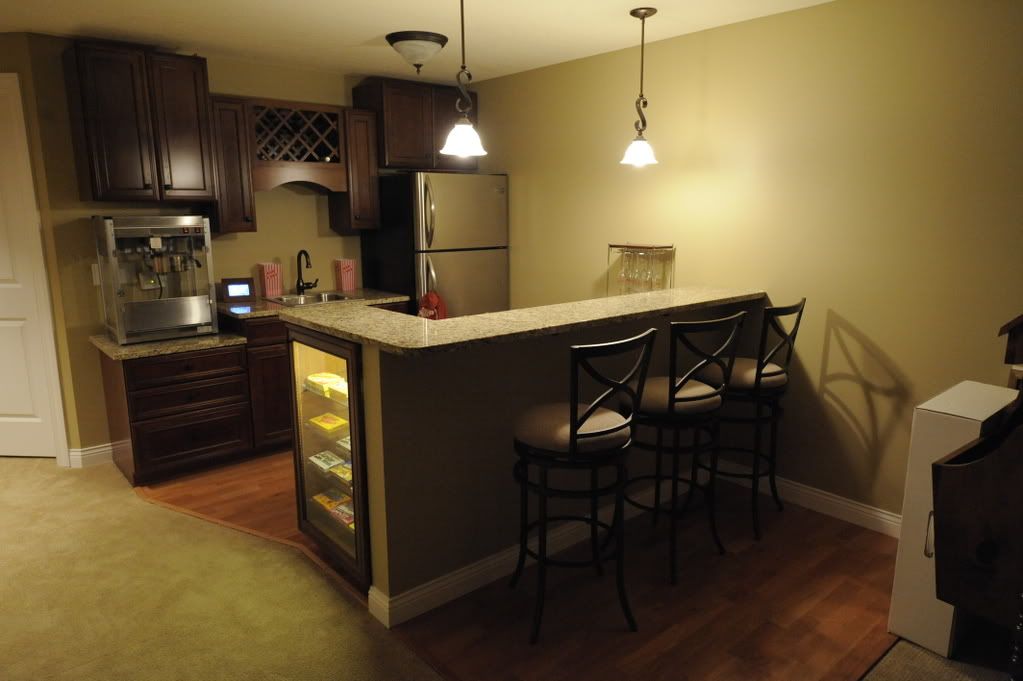 The Candy counter: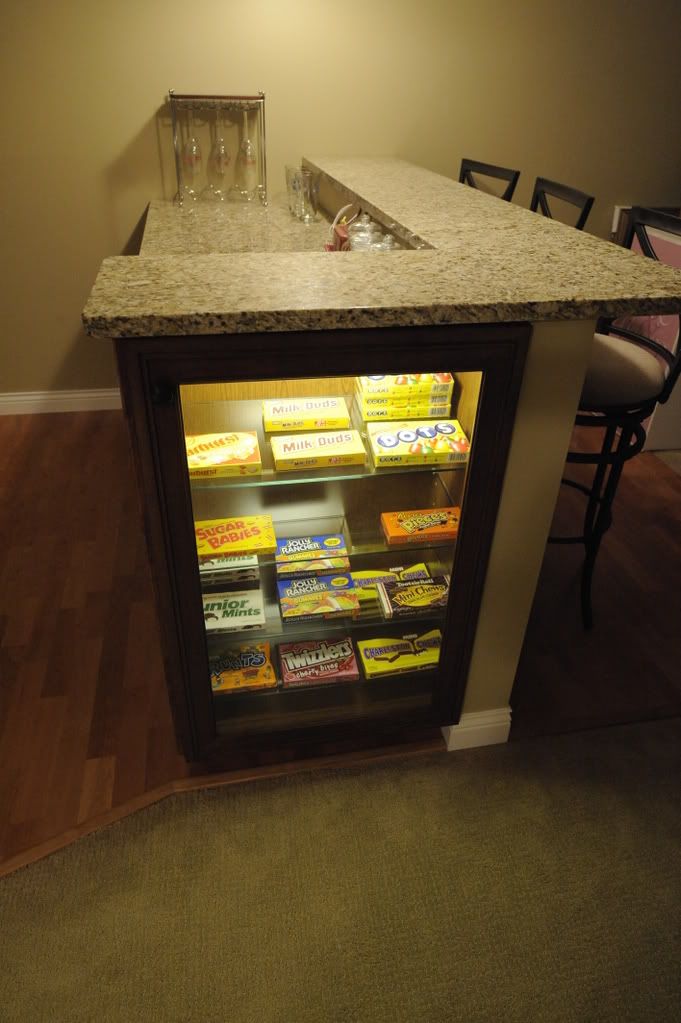 You can see the in wall sub in this photo. There is another sub in the opposite wall: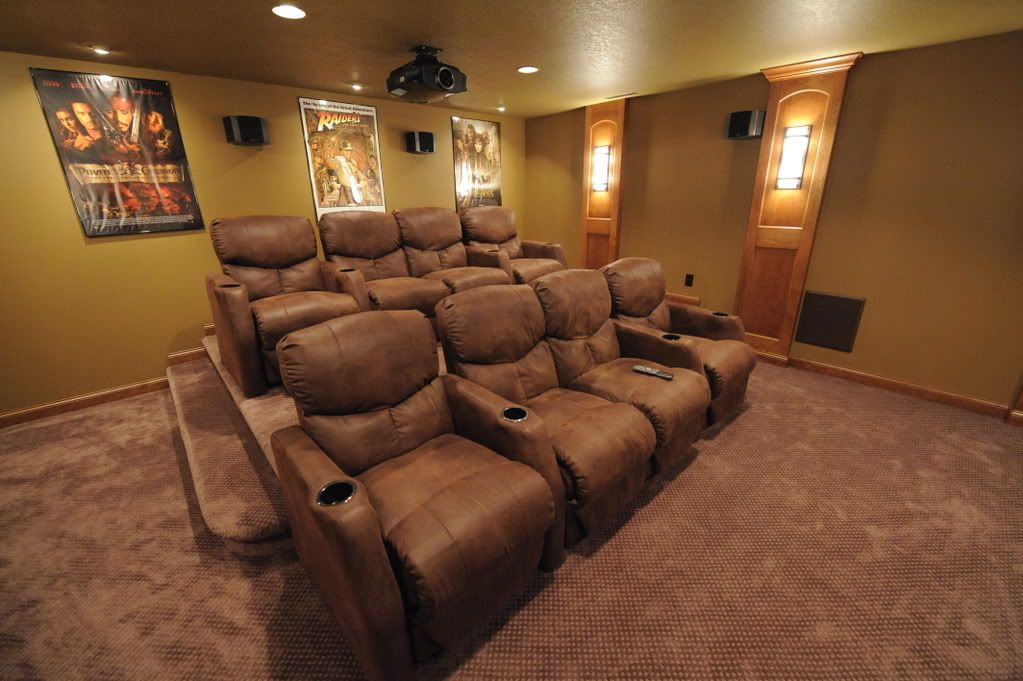 This project was at times frustrating and rewarding. Each phase seemed to take forever to complete. But now that it is up and running I just sit in it at times and just smile
Thanks again for all of your support to this forum!