EDIT: Added current photo to this post.
So after spending too much time on AVS and too much time on planning my screen I've finally made a decision: I'm cheap. Well, at least that would seem to be the consensus amongst others in these parts - more on that later. But I plan to give a little back by documenting my screen build.
In an effort to maximize my studio budget (a topic for another forum), I've chosen to embark on a cheap but effective screen build for my ceiling mounted Epson HC720. This is in my living room, so I'm not shooting for perfection.
After considering Laminate (my first choice for ease of cleaning), BOC, Coated Celtic Cloth, Sheerweave, and to round it out an SMX ProLine...I decided on BOC. Laminate didn't come big enough (I contacted the manufacturer for a custom cut - no go), BOC seemed lackluster and required painting, CCC didn't lend itself to focus (according to Ruben but contrary to others), Sheerweave seemed promising, and the SMX ProLine - well, again, I'll have more on that later.
Without authoring a book I'll get straight to it:
-150" 16:9 image: 75% HDTV and 25% movies
-17' primary viewing location (my recliner), 30' at the back of the kitchen
-Light control is horrible during the day, fine at dusk/night
-Ceiling is white (not changing), and walls are taupe (not changing)
-2 1/2" Steel stud structual framing from local drywall supplier
-Large width (110" x 144") BOC material from Carl
-Industrial adhesive Velcro from HD
-Shelf brackets from HD
-Base moulding leftovers for black velvet framing
Originally I had planned to use aluminum for the frame. But I couldn't justify 10 times the cost when compared to steel studs. Again, label me cheap (or frugal and smart depending on your upbringing). We'll see later if I got what I paid for when choosing steel studs.
At this point I have acquired all the materials except the velvet for the frame (MississippiMan - I'm trying to pay attention and plan to find real velvet). However, before I go to the trouble of wrapping velvet around the trim pieces with neat little hospital corners I need to find out if
boogers
are easily removed from the material.
Ok, ok, ok, here are the pics...
Screenwall
- dimensions aren't exact, allowing for the everpresent fudge factor
Current Status: getting ready for Silver Fire Lite screen paint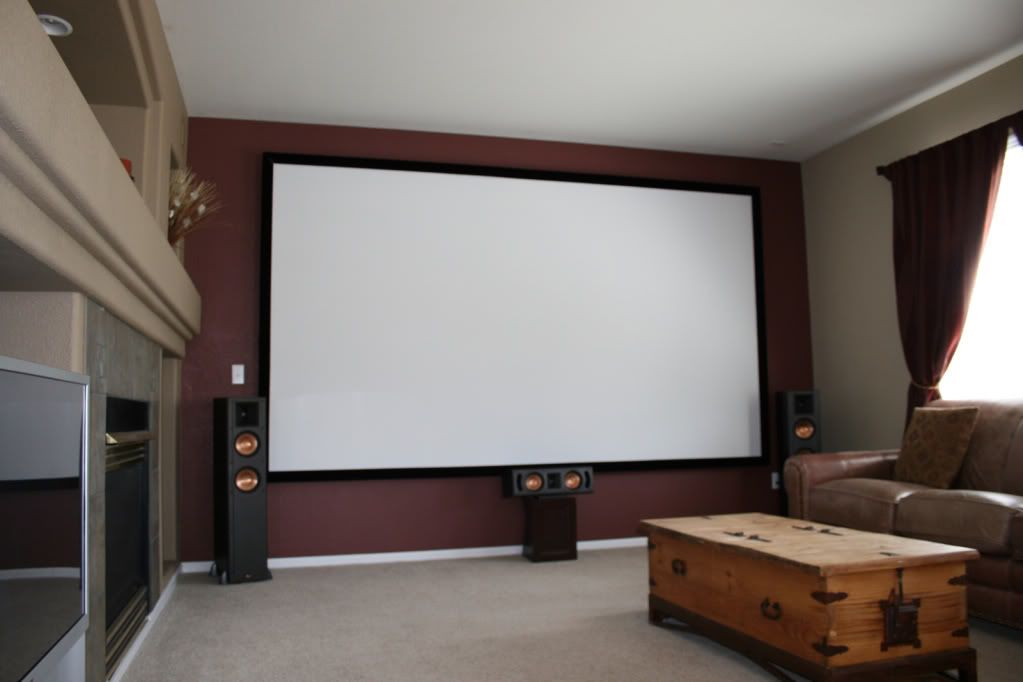 Before upgraded speakers, curtains, and painting the screenwall
Left of screenwall
- in case you care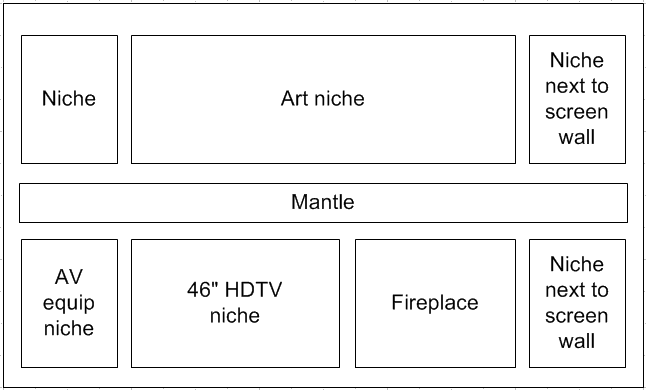 Steel studs aren't always "straight"
- I originally planned to build a standard steel stud structure. However, this "wave" changed my build method.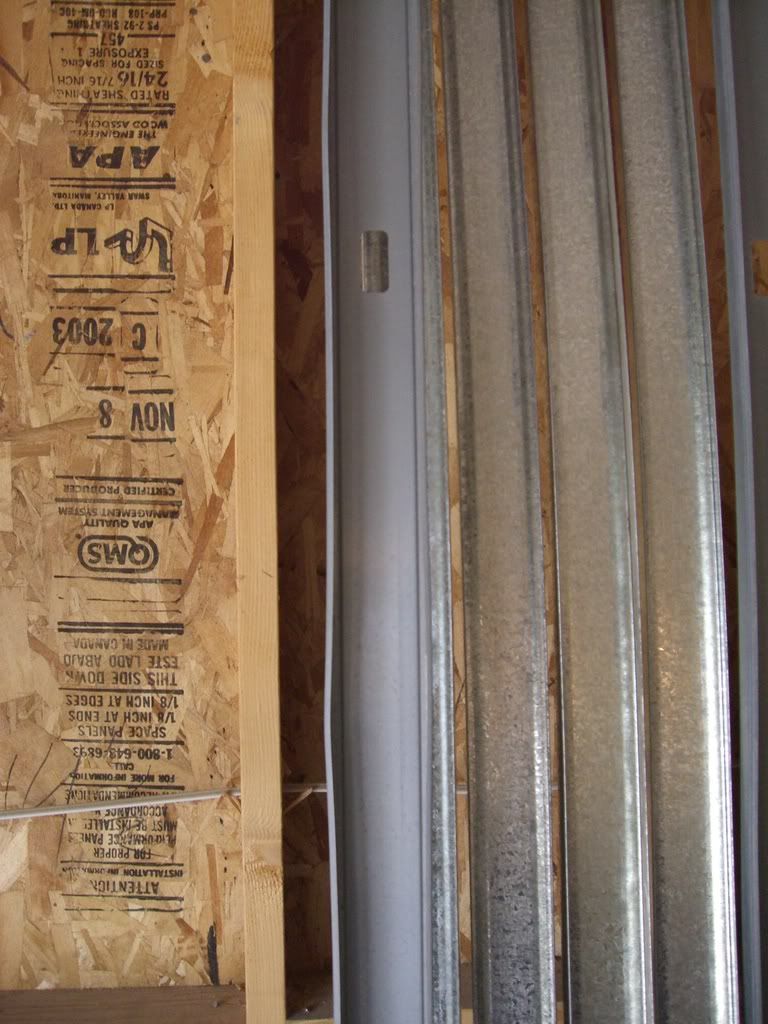 So I decided to change their orientation instead of building a standard steel stud wall. Note how this profile doesn't succomb to "the wave"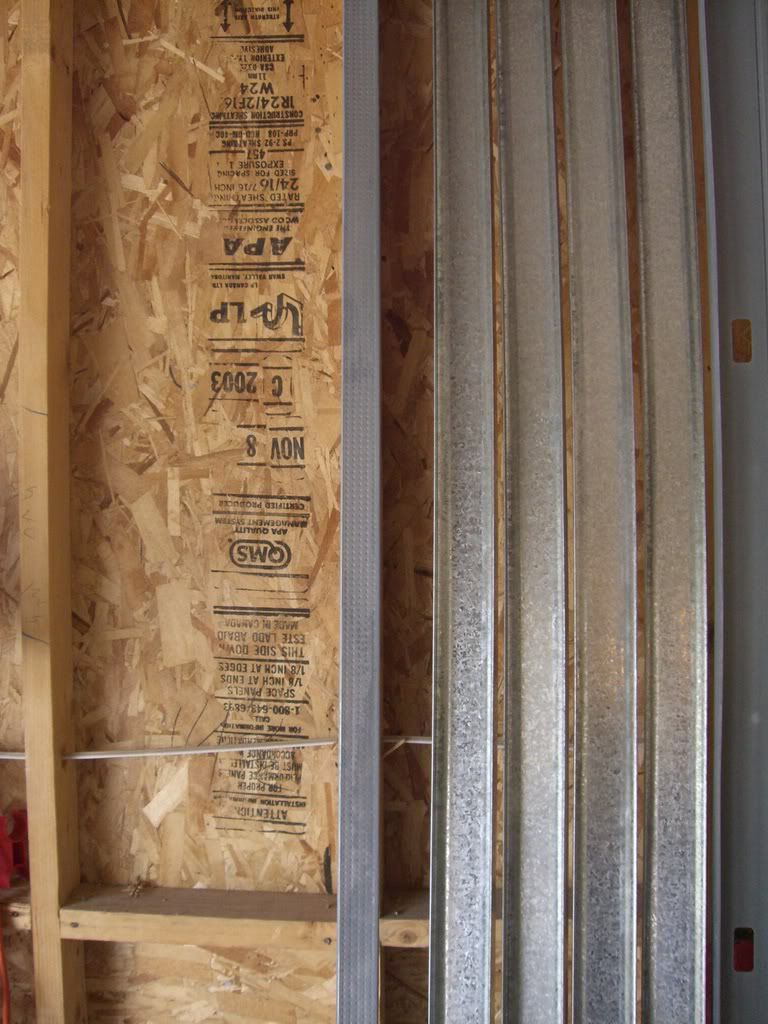 The brackets and screws
- I borrowed this idea from my neighbor
BlackBanshee
. He used these brackets with his aluminum frame build. I first grabbed a square from the tools department in HD and then measured each bracket. More than half in the bin were out of square - buyer beware!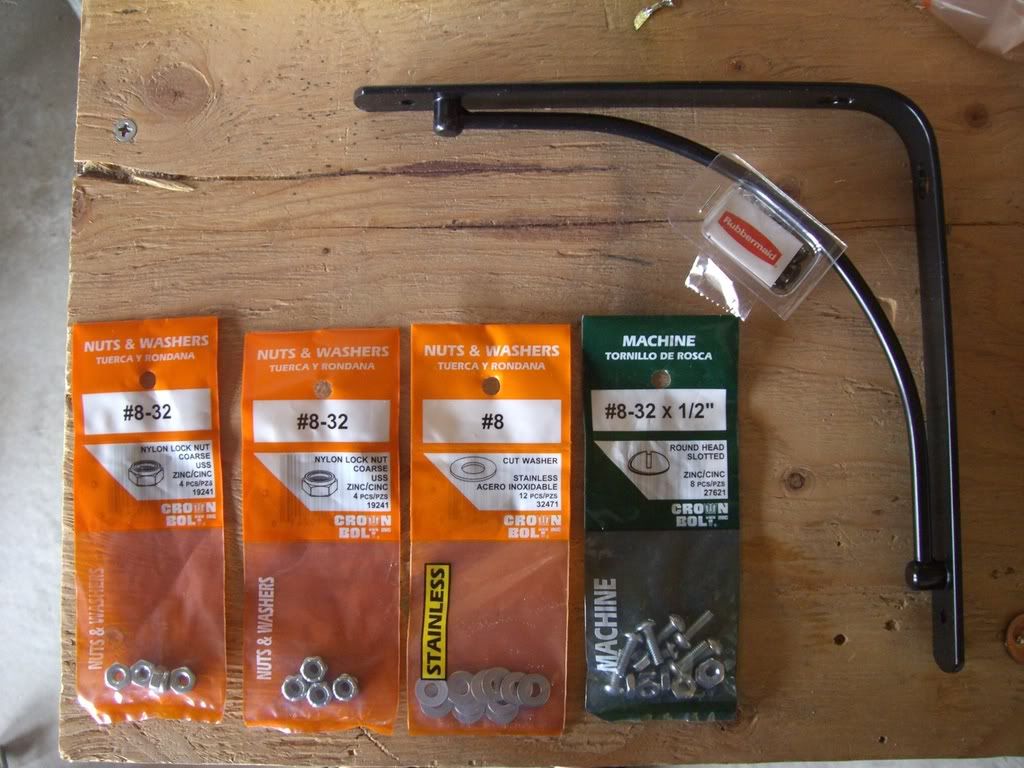 The Velcro
- I will cut this 2" wide material in half to double the length. But, there will still be gaps around the perimeter. I do have a plan for this...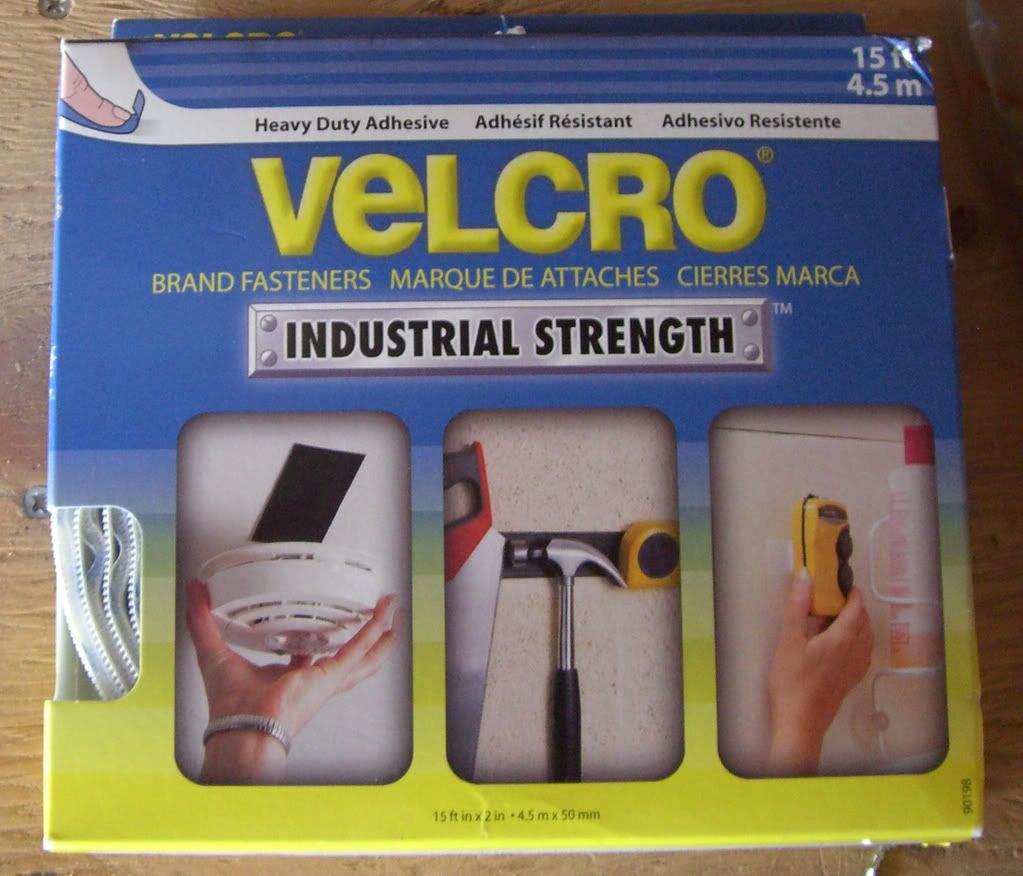 I plan to start assembling soon...