Quote:
Originally Posted by
borf
24 fps has problems both at 24 and 60 hz (as they say)
but what if the clips in that article were changed to 60 fps?
i already had these clips (first time shown @ 24, then @ 60fps)
again, the tv should be at default 60hz.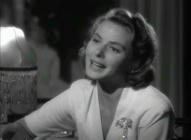 even with camera blur (from being shot at 24fps) the second time around the poker table is quite different.
i noticed james bond sitting there this time. it also felt like a pbs special for a moment.
as always the 120hz / 240hz setting is optional & usually adjustable.
Very, very interesting comparisons... the inner logic in me says that higher frame rate would be superior... but the second version of everything did seem weird to watch... hard to figure out if it's just because we're so used to watching 24fps material... or if the blur actually adds realism to the experience somehow... As someone mentioned, I wonder if I would adjust to 60fps filming and it would actually look better...