Some minor updates....
I still have been boxing in the ductwork for the direct mount ceiling (ceiling max), I have changed my design like 3 times now, but here is basically the final design i'm sticking with otherwise I'll never get it done for the Super Bowl party. With this design I am still running the ceiling max strips on top of this.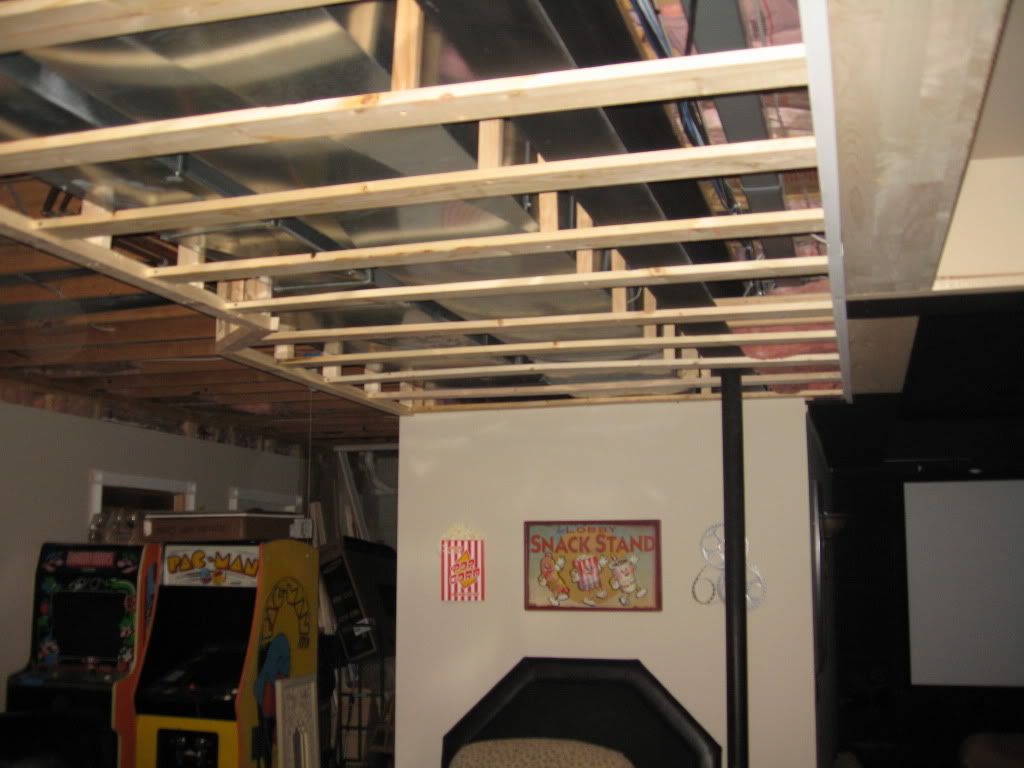 A couple of posts back I talked about the free samples of the 2x2 ceiling tiles that I ordered, well they arrived and now it's just choosing which ones to go with. The Stafford (1st photo & the cheapest) seem so flimsy to me but eveyone I talk to says they are okay when they are up, I really like the third one but at $18.95 a piece I think I'll pass on them considering how many I need but they are much more sturdy and the design is much more detailed. So I am still going to search around a little bit before making a final choice. I still have to install all of the ceiling max before I really need to make the final call.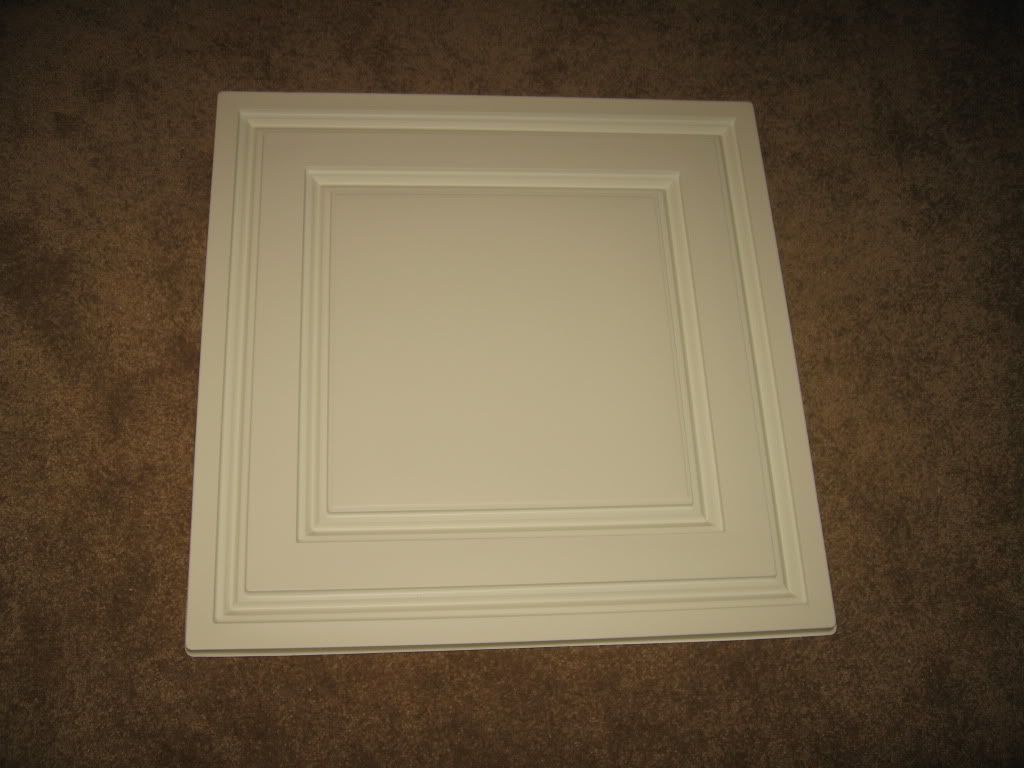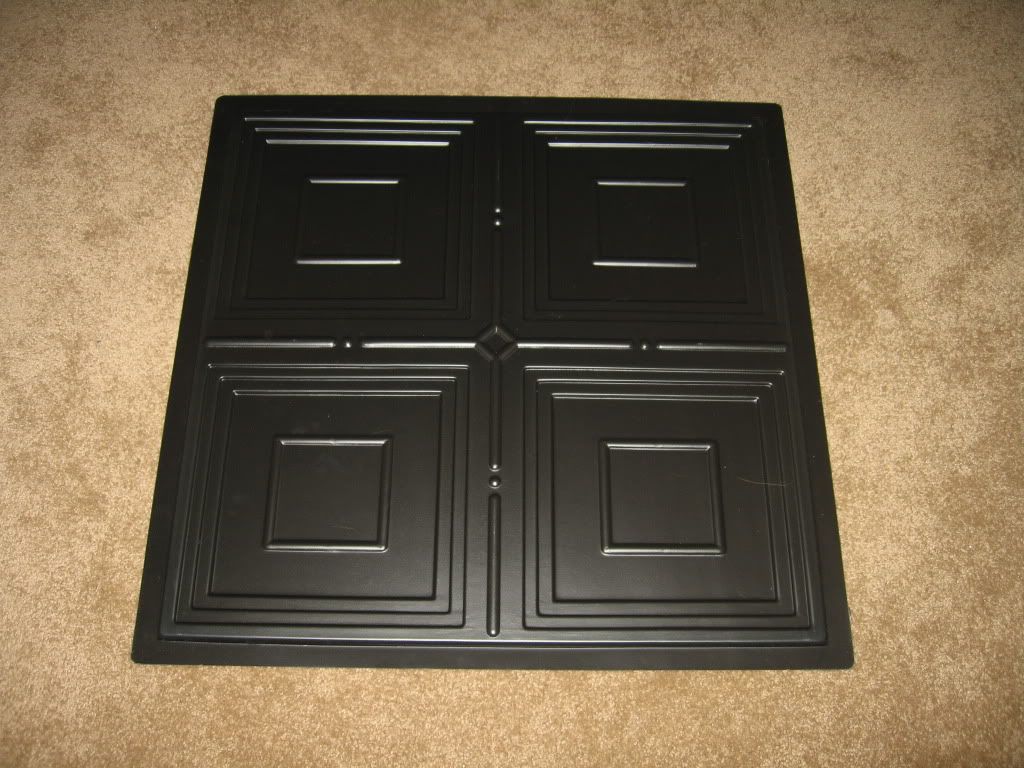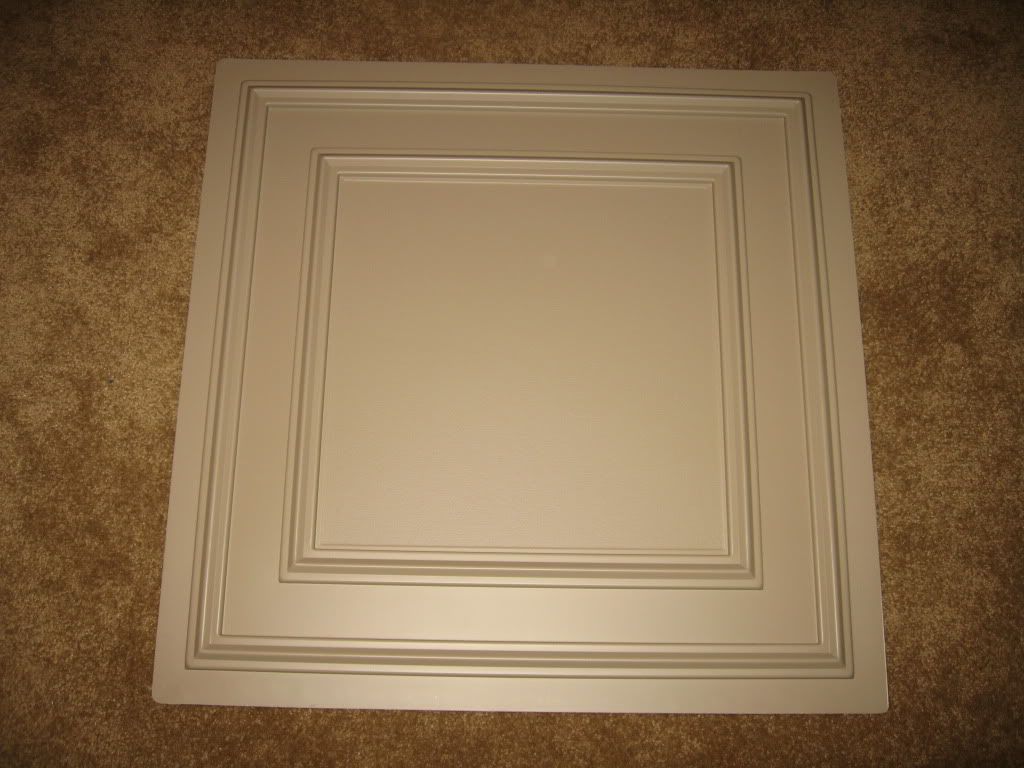 I also finally realized or should I say swallowed my pride finally and admitted I can't live without having water for the bar area, so I am installing cabinets & a countertop where the dart board was. I will move the dart board to where the arcade games are and either get rid of the arcade games (kids don't play them as much as I thought).
I am going to plumb in a small bar sink in this area so I went and purchased a 36 x 30 wall cabinet that matches my other cabinets behind the bar, I only have 15 1/4 " depth and length of 42" so base cabinets would not have worked. Using the wall cabinets is a easy way to accomplish this without having to build my own cabinets since I am pushed for time.
I started making the base for the wall cabinets to sit on. I couldn't finish because I need the 3" spacers for each side of the cabinets that I forgot to pick up when I was at Lowes.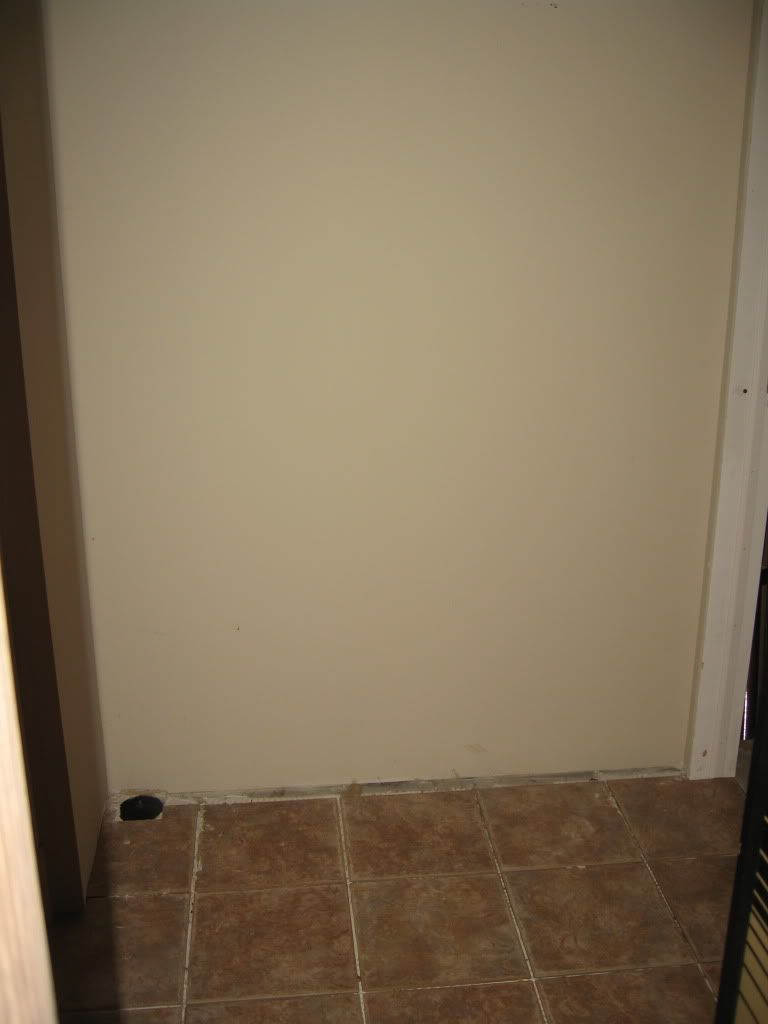 The drain is visible on the left.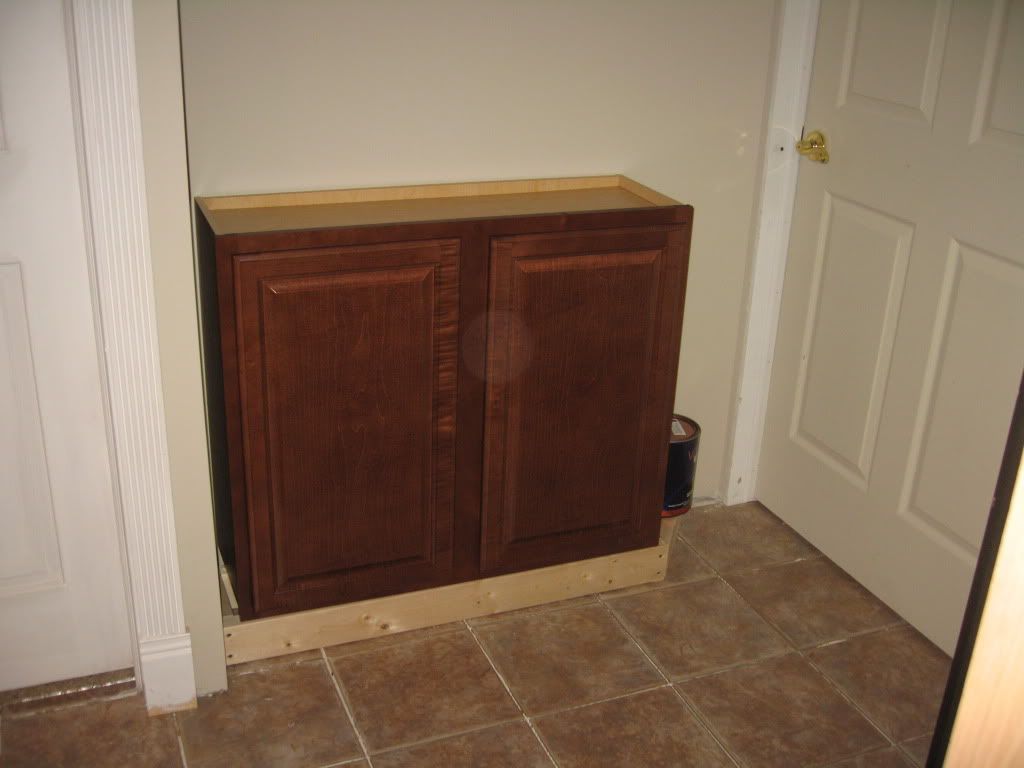 The cabinet is just sitting on the base for now and is not attatched or anything, It will have the overhang on the front to give the appearance that it is a base cabinet.