At least for a teenager...
So what do you do with a life size doll house when the kids out grow it? My two girls really liked the doll house while they were growing up, just a year ago it had a little stove, refrigerator and little table for tea.
Around a year ago my oldest girl question if we could convert it to a music, tv hangout room. I wasn't to inclined to do it and spend money on it, but between my wife and the girls clean it out, painted it and all of the sudden the little house had new life.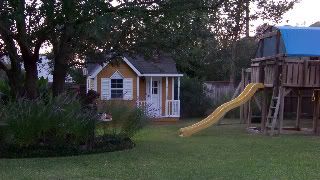 the idea first was to put some been bags an ipod dock and maybe a tv ... and ofcourse they wanted a flat tv for the hang out little house. They even had the price range and size that they wanted..."comm'n Dad they are ONLY $600 at walmart or sams. I did not want to spend money on a room that I thought they wouldn't use that much.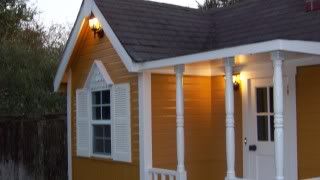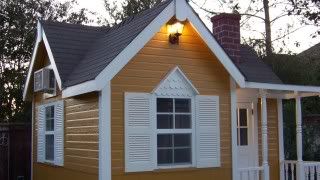 For those of you woundering, the little house has electricity, telephone and coax ready, so to put a tv there wouldn't be too much of a problem.
Here comes DESTINY, karma, luck or what ever you want to call it.. It just happened that I needed to get a projector... which in itself is awhole other story, anyways... got my Ebay talent to work and landed a inexpensive good Epson Homecinema 200+ projector, now after what I needed for came and went what to do to it? Well set it up in the little house.
First, my wife and kids told me that that was way to big for it... but hey don't we believe that the bigger the better?
I researched DIY screens and made my own ...
I have a thread on how I made it ...
http://www.avsforum.com/avs-vb/showthread.php?t=1064427
It turn out great and the velvet frame around it looks phenomenal and helps with the minor projection adjustments.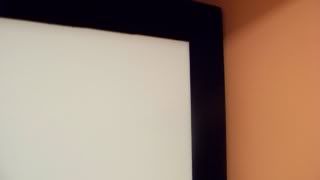 Most of the equipment I had, and I was about to give it away to my brother, I'm glad I didn't, it turn out to be perfect for this space. The equipment consist of a Yamaha 5.1 100wats HTIB, a DirecTV H21, an Insignia BluRay, and a DLO Ipod dock.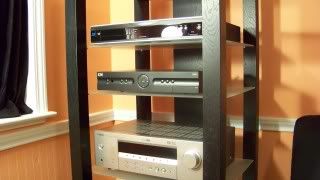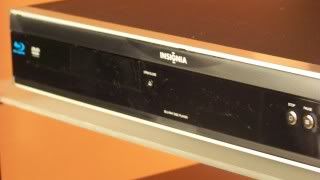 The seating arrangement, so far, is a futon and we are looking on adding acouple of been bags.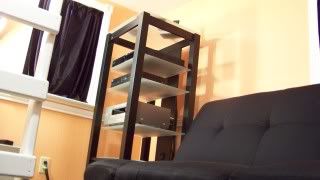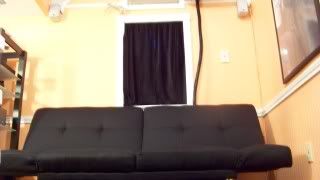 The projector is mounted on the far end wall above the futon. The aprox. dimension are 11' x 6.5', the seating distance is probably around 10'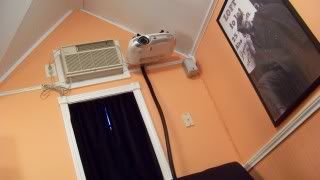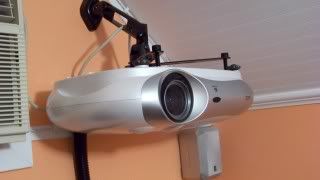 Here is the way it looks from the seating are. The projector is semi calibrated, since I haven't had the time to finish with the calibration. So far gamma and grayscale is done, I still need to do color.
I think it looks and sound very good for an old projector and entry level equipment.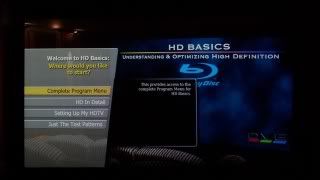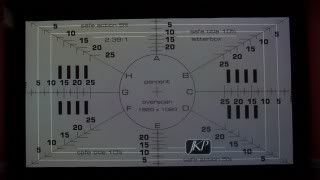 So this project turn out very nice, now everyone wants to hag out in the little house, including myself.
So what do you do with the little house when the kids out grow it? You turn it into a screening room...