I need opinions. What carpet should I go for? I'm having real trouble deciding...
Options:
1) Home Theater carpet (Silver Screen):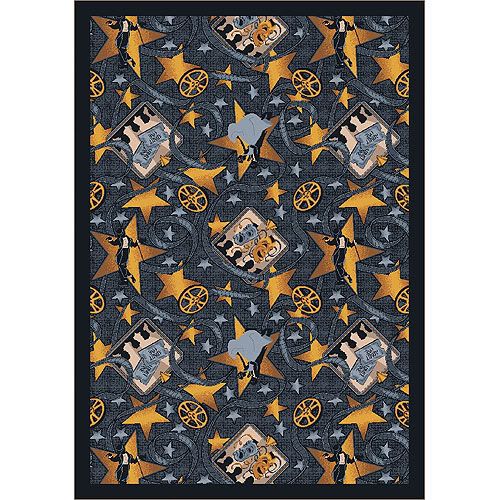 Hacked into my color scheme (black screen wall/ceiling, dark red walls, gold crown molding):
2) A simple solid color (dark red, dark gray, maybe speckled a bit):
3) Gray or black background with a geometric pattern (no good samples).
As I write this, I guess I'm currently leaning towards option #1 (the theater carpet), with my stage and riser sides black. I'm nervous about it because I can't tell if it's going to be a distraction during the movie or look too busy. Anybody have any pointers to theaters that used comparably busy carpet? Did anybody go with 'bold' carpet and regret it?
Help!
Here's a picture of my color scheme if it helps: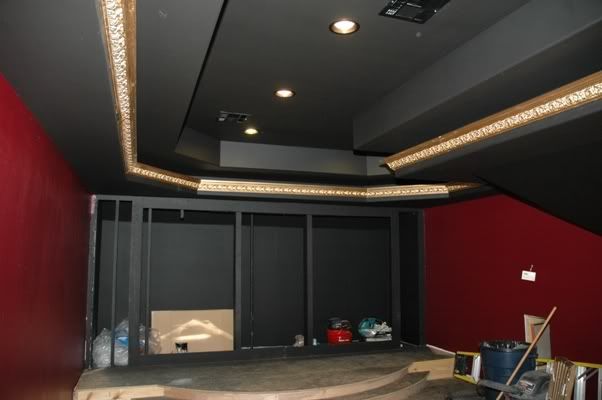 I'm off to take some pictures and do some more gimp work to see how things might look...