I have made a few posts on my build I started last month. I decided to give the room a name and put it all in one place.
I am converting a living room into my theater. The room is 21' 7" L x 13' 10" W x 8' 6" T
It had a 3' tall pass through almost the entire length of one of the long walls. I insulated and closed it in. There is one 48" x 94" window on the other long outside wall. I stuffed the window well with 4" thick mineral filled insulation for outside sound deadening and light control. One of the short walls had a 5' wide walk through. I framed it in and added a 36" w soild core wood door.
I will be using my current Klipsch speaker system.
Mains: RF-83
Center: RC-64
Sides: RS-62
Rear: RS-62
Subwoofers: Duel Epik Conquests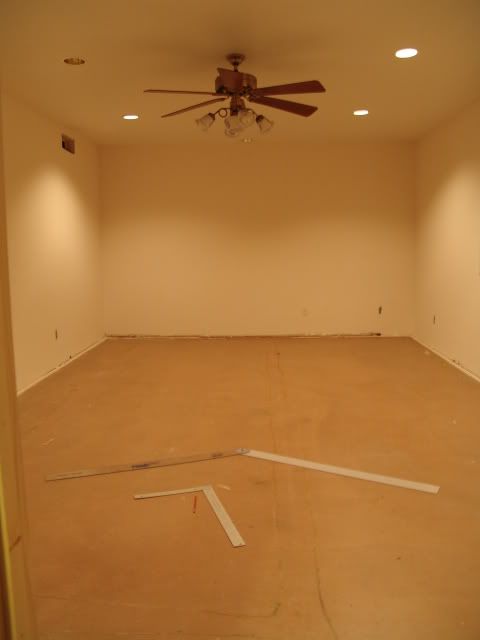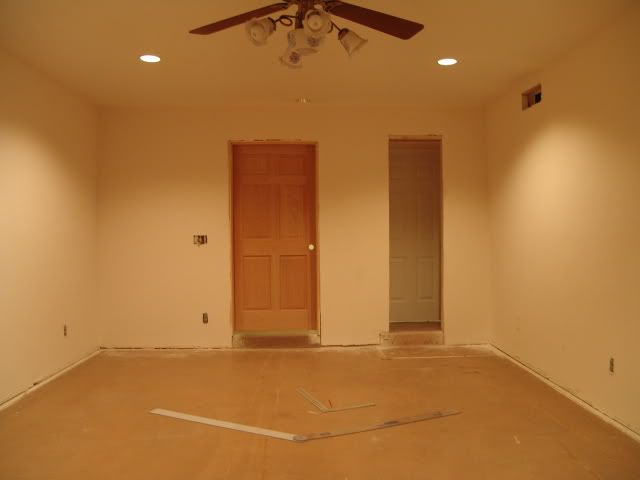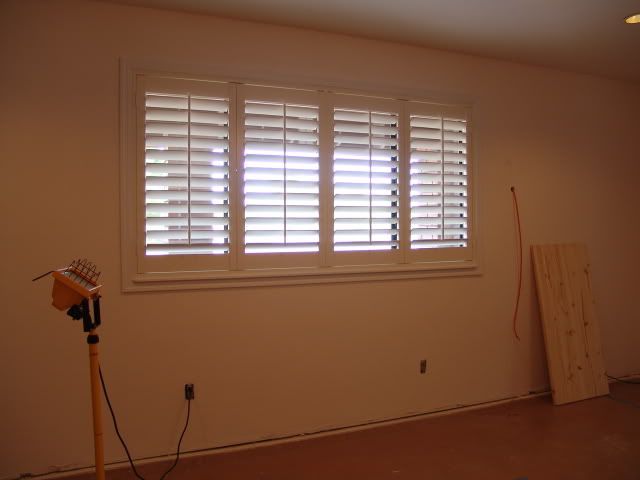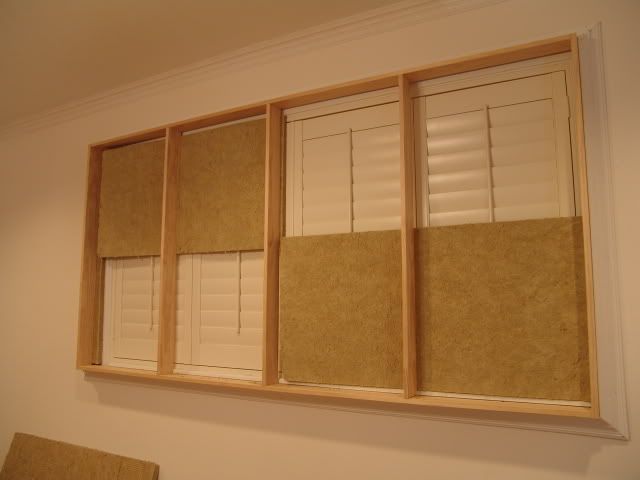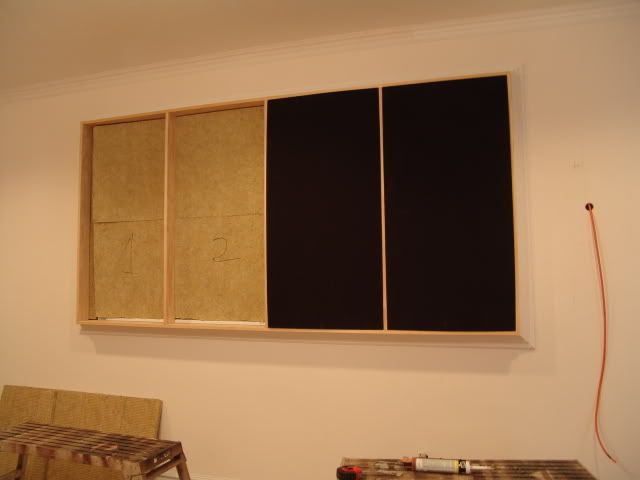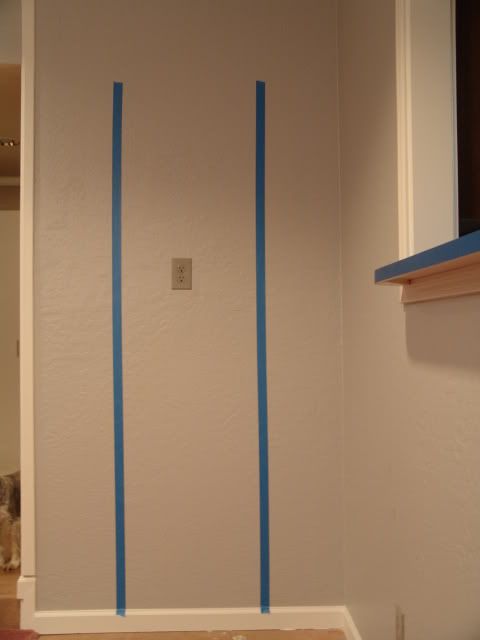 Room with pass through closed off and window covered. Baseboard, Crown Moulding, Chair Rail, and Columns.
I wanted the window cover to be easily reversible. I used some 2' x 4' x 2" sound panels I already had. They are placed to high but my main concern was sealing off the window.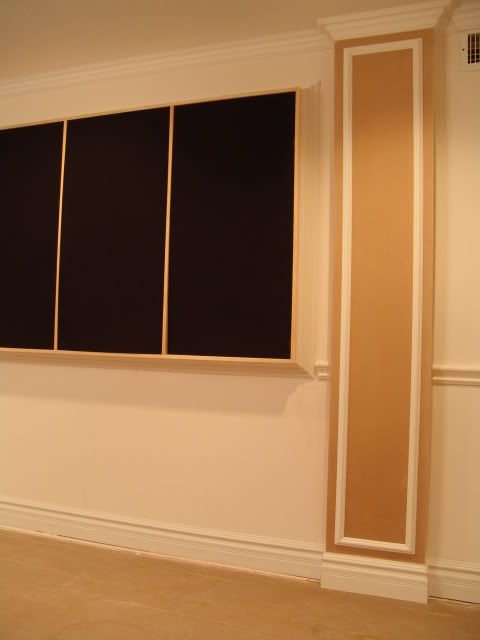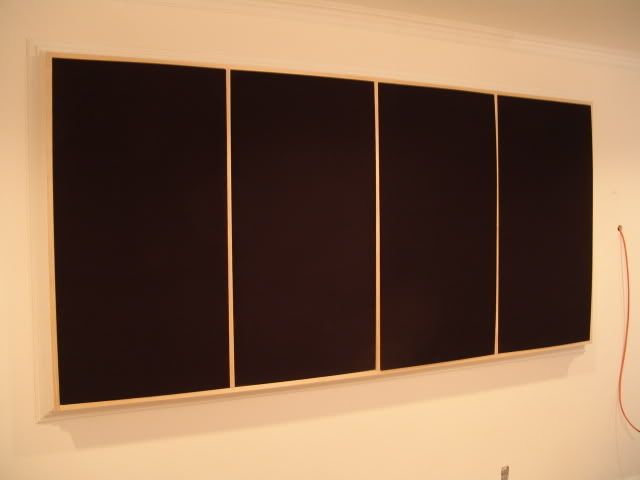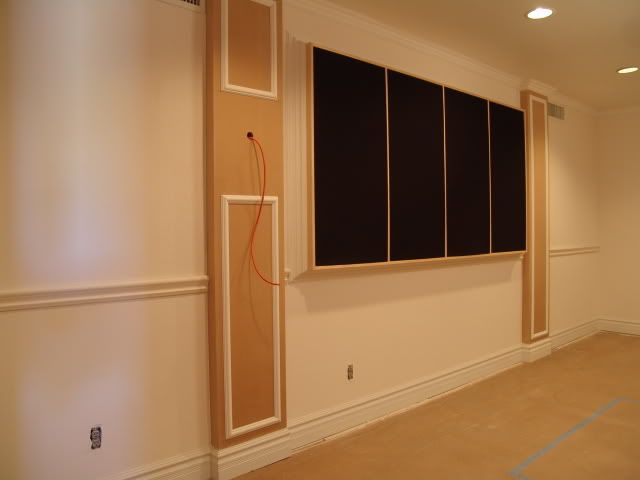 Equipment closet:
The shelves are 22" w x 20" d
I have 10 on hand
Rear: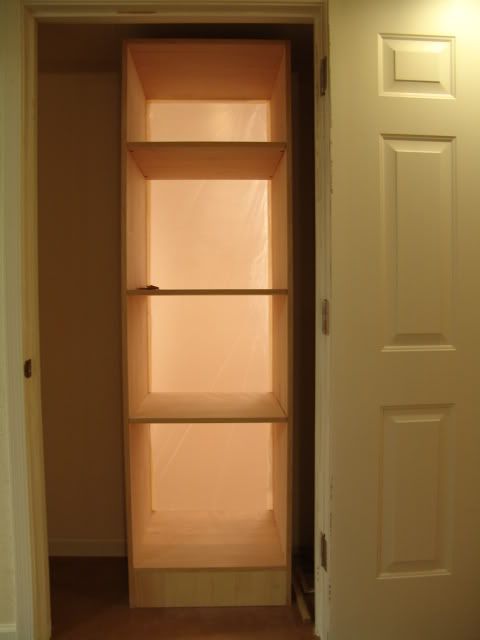 Front: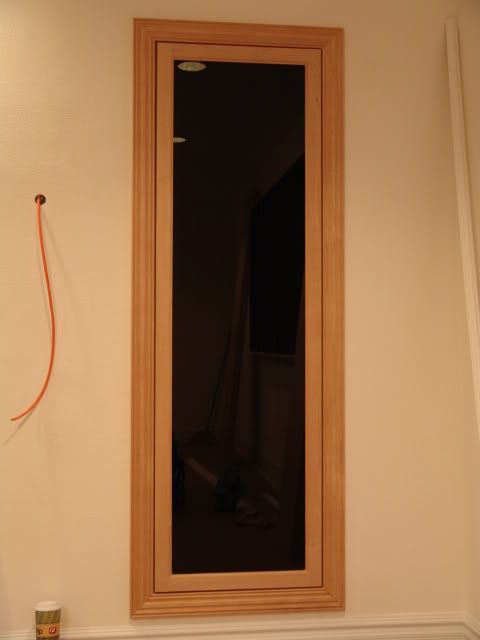 Grey walls. Black ceiling and front wall. Ceiling fan is coming down.
John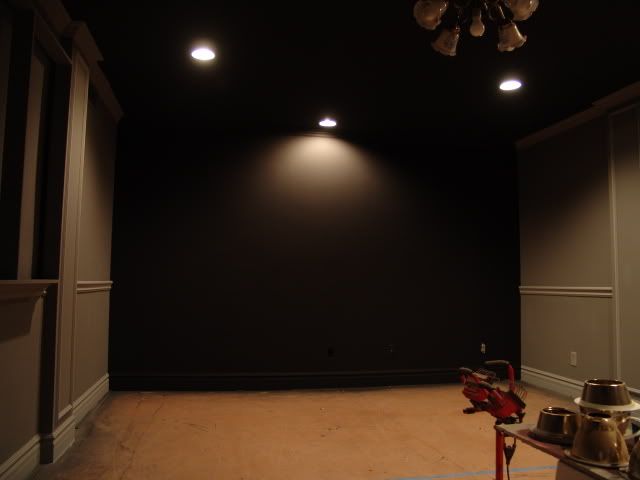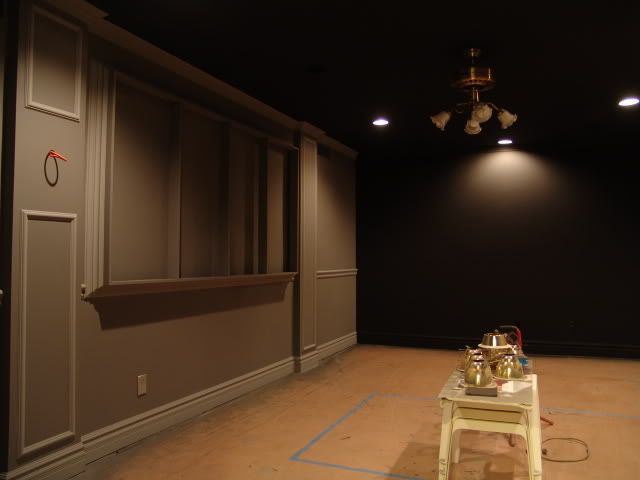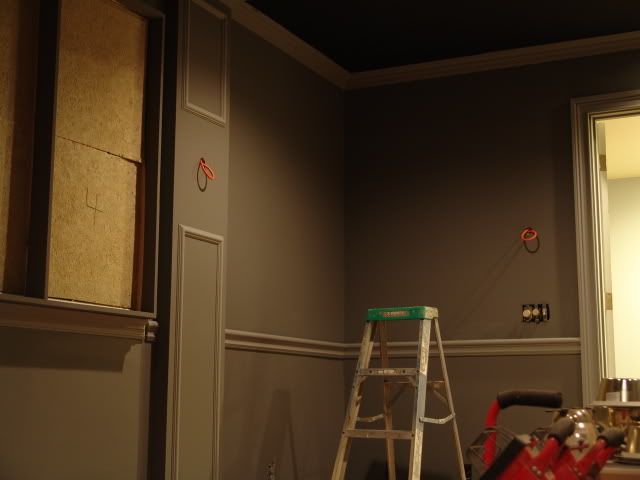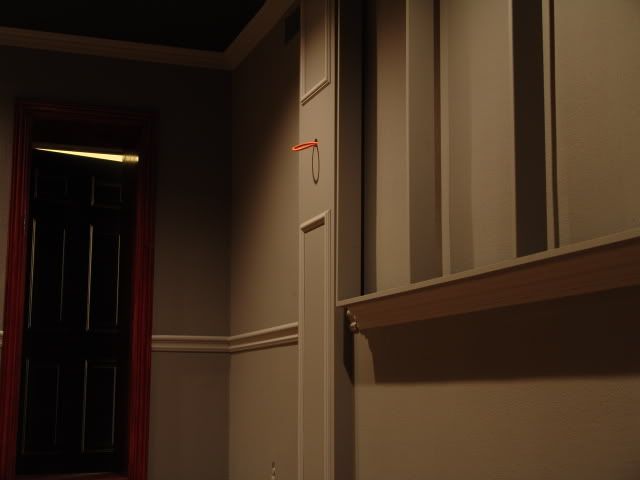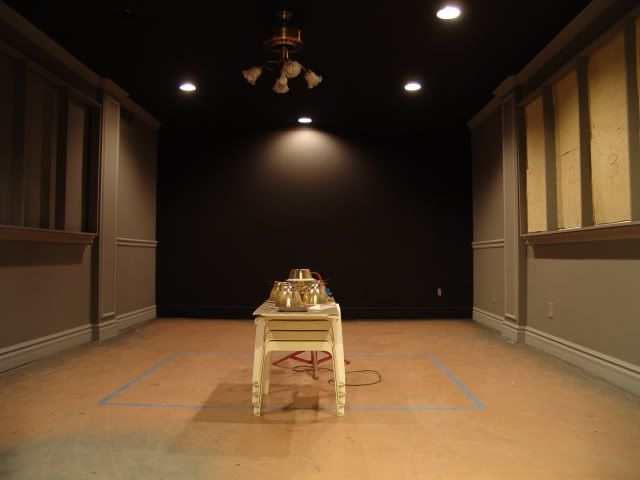 The carpet was ordered today. It will be plush cut pile cranberry red.
This is my first projector. I picked up a Panasonic PT-AE3000. It arrived
yesterday.
John