It seems that masking solutions are primarily for fixed screens, but I have a 92", 16:9 pull-down screen, and gray bars on the 2.35:1 movies have always bothered me.
Here's an inexpensive, quick, lightweight solution for pulldown screens that I built yesterday. It can easily be attached and removed by a single person using common office binder clips.
Here's what I used to build two 82"x6" masks:
* (11) Yardsticks - 1 1/16" wide x 1/4" thick. I would recommend 3/8" for larger screens.
* (1) Bag of Craft (Popsicle) Sticks
* Bottle of Wood Glue
* Velvet cut 6" longer than the length of the mask
* Stapler
* (4) Large office Binder Clips
* Saw to cut the yardsticks and scissors to cut the velvet.
The yardsticks were $1.00 each, the velvet was $20.00, and I already had the wood glue, craft sticks, and stapler.
Cut the yardsticks as follows:
* (8) Full Yardsticks plus (4) 10" pieces to be used for the top and bottom rail of each mask.
* (8) 3 7/8" pieces to be used as vertical supports.
Glue the frames together using two craft sticks per joint. Trim craft sticks as necessary for best coverage for the vertical pieces.
Glue extra craft sticks around the perimeter to attach the staples for the velvet. The staples will poke through the front if attached directly to a 1/4" thick yardstick.
After the glue has dried (I waited about an hour, although overnight is better) attach the velvet with the stapler.
The masks are attached with a single binder clip on each end and can be adjusted up or down to accommodate variances in image height.
Making the frame: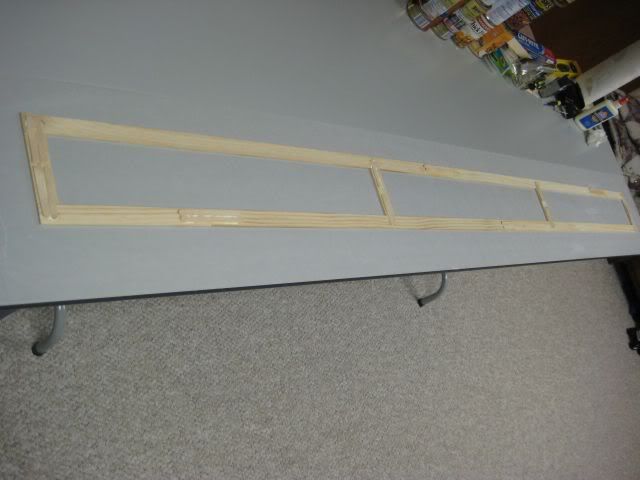 Frame on screen: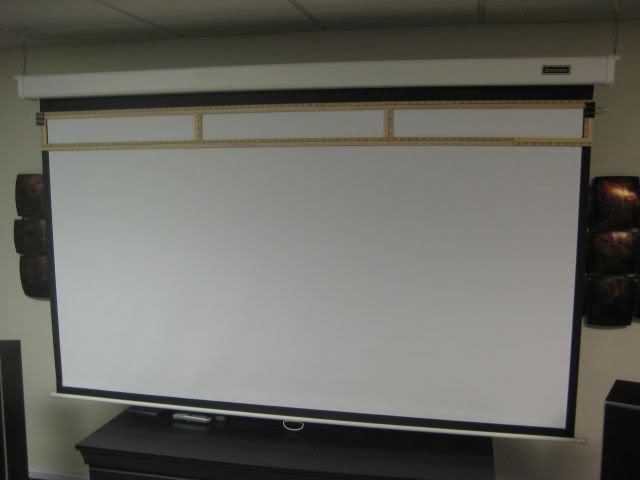 Completed masks: