So my cousin was playing the stupid ass GT5:P demo, which he quickly realizes that it was boring and devoid of fun, and asks me how to quit. So he does it the normal way, holds down the home button and quits the game. It goes to the usual black screen, but instead of taking me back to the dashboard (or whatever you want to call it) the screen just stays black. After a while I decided to manually turn it off with the switch on the black, but when I turn it back on I get nothing but a black screen. I tried doing a system reset by holding down the power button for 10 seconds or whatever, but it just went back to 480p and still gives me a black screen.
I guess my last choice is to try hooking it up directly to the TV with some composite cables and how to see something. It worked for a second, but as soon as I touch the controller I get this...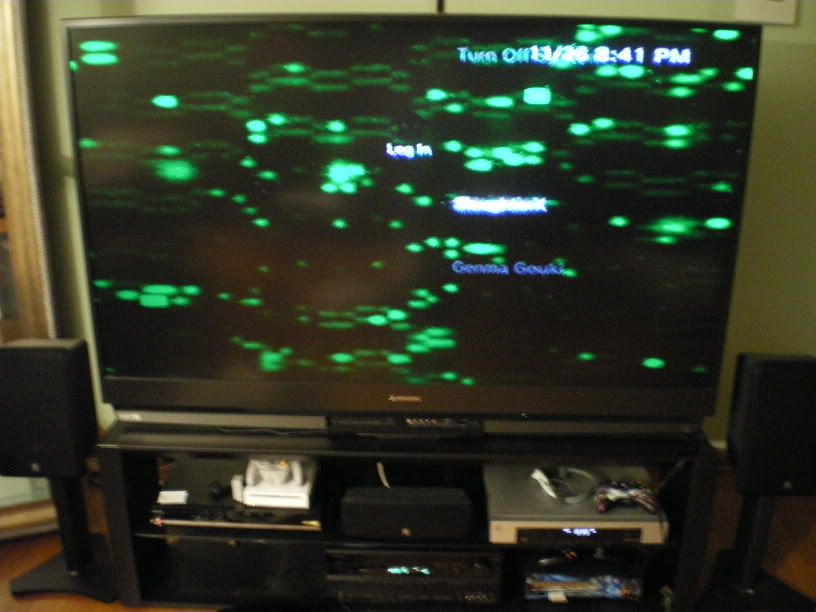 I've reset it several times, sometimes managing to get as far as the dashboard, but it still freezes with artifacts... I'm guessing my GPU is ****ed. Sony wants $150 to fix it, and even if I did that I doubt I would get another 60GB unit back in a timely manner, if at all. Also it doesn't help that this is a Japanese system I imported almost 2 years ago. At this point I'm considering doing the swap trick with a MGS4 80GB system we have at work...